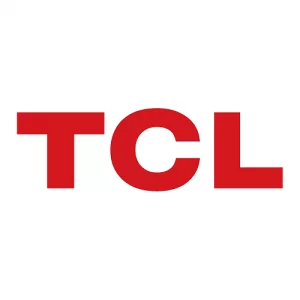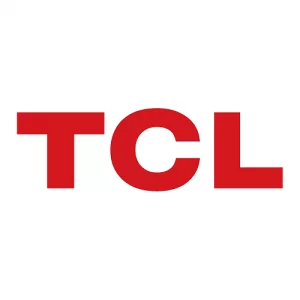 TCL Appliances
After spending nearly 40 years at the forefront of consumer technology, TCL has pushed the boundaries of what's possible, raising the bar across our industry, and proudly pioneering new innovations.
---
Please Select From the Appliance Types Below
Product Reviews:
I checked out all the TVs on display at Best Buy. I tend to favor the Sony
I checked out all the TVs on display at Best Buy. I tend to favor the Sony sets because I've had good luck in the past and they're of good quality. Samsung looked good as well though I've never tried one. At the store they make it impossible to really compare different companies because you don't see the same video playing on all sets. Seems the most promoted sets are Samsung and Sony . I tried to compare the tcl set but the display model was 7 feet off the floor and angled downward, I asked the salesman to hear the sound he had to turn it way up to be audible. I wasn't impressed. So I decided maybe spend $1500 and get the Samsung 55" inch it had good sound without a sound bar which I desired. Well I went to a different Best Buy to pick up the tv (since it was out of stock) only to find that I was at the wrong Best Buy and I wasn't gonna travel any further. So I decided to cancel the Samsung and give the tcl 6 series newest model a try. They almost tried to sell me the old model good thing I checked the model number before I accepted the box. Well I got the set home set it up and man was I surprised. It had great sound, clear dialogue, and an excellent picture and I saved a bundle. I've had it 10 days no problems with wifi no glitches, no problems at all. I especially like the Roku operating system. It has voice option which works great and is super easy to operate. I'm very happy with my purchase I got a good unit and the picture is very good for its price point and the sound was better than many other sets I checked out. I totally agree with all the positive reviews on this set which was professionally reviewed. If you get a good draw then you can't go wrong with this set.
Published:
May 25, 2021
---
First time 4k TV such a huge jump from the 2008 flatscreen i been using. t
First time 4k TV such a huge jump from the 2008 flatscreen i been using. this is for my bedroom also bought a long desk to put it on from amazon. amazing viewing angles can comfortably view laying down or sitting in different spots. 4k really adds an extra layer of depth even playing Animal Crossing and Pokemon on my switch on this TV looks mindblowing One downside is if you're watching YouTube and notice the the videos look like theyre moving too fast you might want to press the "*" button on the remote go to the picture settings and lower or turn off the action smoothing and clarity settings. PC gaming is great as well you just have to modify the resolution to 1920×1080 and might have to manually increase the refresh rate setting as well if you want to know more i found a guide the Blurbusters website an article they posted "True 120Hz from PC to TV"
Published:
September 7, 2021
---
We chose this TV to replace our old CRT after seeing it recommended as &quo
We chose this TV to replace our old CRT after seeing it recommended as "the best" budget or good-for-price tv on multiple review articles for 2021. Pros: -Easy to set up (i.e., screwing the legs in) -A built-in tunnel in the tv's right leg to run the power cable through (not so for the left side, where all the inputs are) -Thin bezels, sleek look -Individual picture settings for each HDMI input, including "picture mode" presets and further detailed settings for contrast, sharpness, color, motion interpolation, etc. -I like the light under the logo on the bottom of the tv that shows when the remote is communicating with it, but I believe you can disable that -Theme settings for Roku, personally lol -Ability to customize app order on Home screen -Ability to customize input icons and names separately - Easy to set up apps to accounts, usually just pulling up a link and inputting a pairing code Cons: -DO NOT USE THE ROKU REMOTE, it's poop. Use the Roku app for the remote, it's far superior. The remote constantly runs on WiFi which drains the remote batteries. We haven't had the tv for a month and already replaced the batteries once, only for the connection to quickly go poor again. With the app, communication is as smooth as it should be. However, idk if you can use the app early as setting up the tv for use. The weak connection from the Roku remote made inputting my email to register for Roku take 5ever -Immediately after setting up the Roku app on my andy bf's phones and turning the tv off, the next time I turned the tv on, the sound of the menu effects and tv was messed up into a loud static-y noise. My bf reset the tv (I wasn't there to see how) to fix this, but ended up turning off the menu sound effects to avoid hearing this again. He looked this sound thing up as another problem that happens with some Roku tvs nowadays -Though I picked a screensaver for Roku, I only saw the default screensaver when it activated once, so idk why the screensaver I downloaded hasn't worked -This is very specific, but I've been watching anime on HBO Max, and I've found at least one title (Ride Your Wave) where you can't select a language option, it's only in English, but if you go to the website proper you can select English or Japanese, so I couldn't watch in Japanese dub on the tv app for some reason. Idk if this is the tv's fault though, lol -Related to above, I've had some issues with the language not staying on Japanese for some anime episodes (still HBO Max) which I haven't figured out yet Notes: -The distance between the legs is 43.3", according to TCL's website, for those who need it for furniture sizing (we did. We bought a 60" W × 18" D table). -Not such a connoisseur to provide any input about sharpness, contrast, etc. It looks fine to us, and as mentioned the pictures settings are highly customizable
Published:
September 1, 2021
---
So glad I went with this TV. I did a lot of research and the reviews are sp
So glad I went with this TV. I did a lot of research and the reviews are spot on. My neighbor bought another more well known brand, spent more and he was mad when he saw the pictures on this screen. Don't be afraid to get this because it isn't a "Name Brand"
Published:
August 25, 2021
---
I have last years 75 inch 6 series model and loved it, so bought the 2020 5
I have last years 75 inch 6 series model and loved it, so bought the 2020 55 inch for my front office. Picture is amazing and the QLED and mini LED makes it even better than my older model. Only complaint, is they changed from 200x200 VESA mounting pattern on the 2019 55 inch to a 300 x 300 paternfor the 2020. Most mounts For a tie this size appear to be 200 x 200 with options to extend to 400 x 400... but 400x400 adapters will not work easily as the bottom of tv bumps out. Also, I had a 200x200 mount and thought this tv would be same mounting pattern as last years , but I should have checked. I bought a 3rd party 200x200 to 300 x 300 vesa adapter online that solved my problem. Overall excellent tv! Now if tcl can only make some OLED Tv's lol be ready to upgrade my 75 inch ;)
Published:
September 5, 2021
---