Appliance Helper Articles
---
Appliance Helpers are dedicated to sharing our passion for anything Appliance Related with the world. Our articles are designed to inform and delight. Take a peek and come back again as we continue adding appliance themed articles to our list.
The WineCooler V4000 90 by V-Zug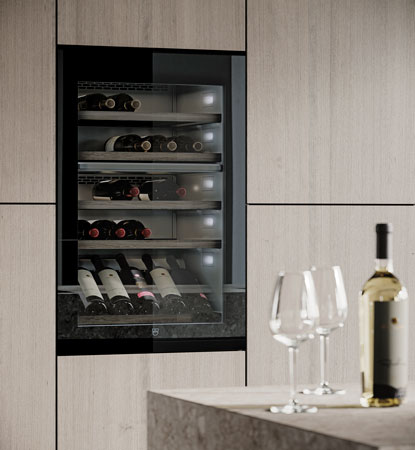 Posted On: December 2, 2022

Among its new products 2022-23, V-Zug presents the WineCooler V4000 90, characterized by classic design and lifestyle-oriented features. It is a built-in model offering space for up to 38 bottles and ...[More]


Bertazzoni wins the Archiproducts Design Award 2022

Posted On: November 29, 2022

The new induction hob with integrated hood P804ICH2M37NT by Bertazzoni received the Archiproducts Design Award 2022. The ADA award aims to reward research and innovation, especially when able to empha...[More]


Miele dryers reach A rating for energy efficiency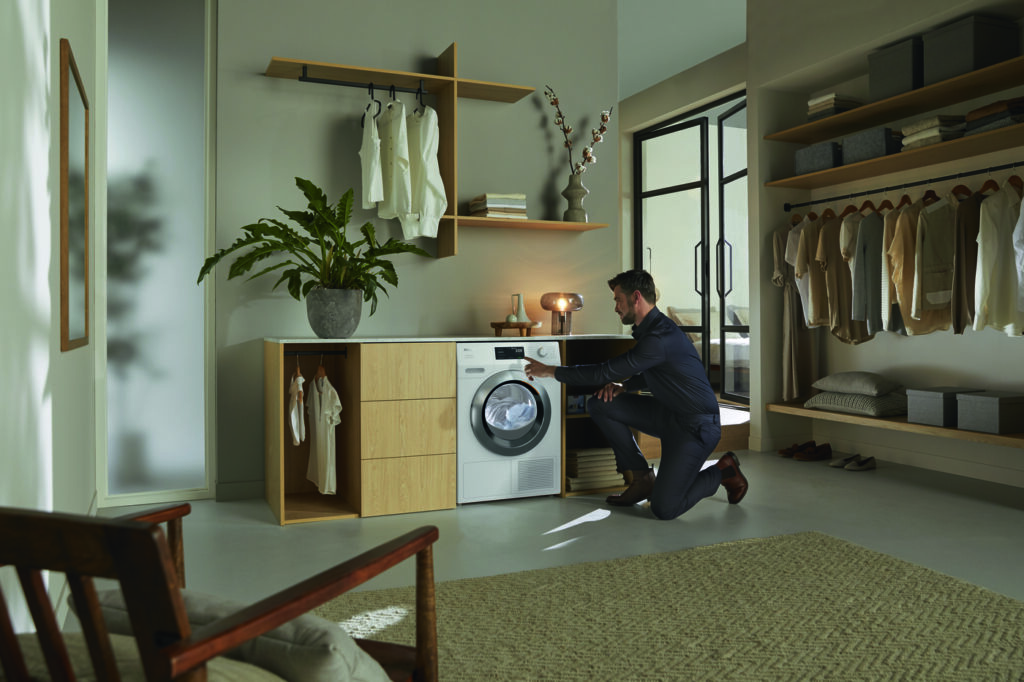 Posted On: November 28, 2022

The latest generation Miele dryers are equipped with a heat pump overshoot the A+++ rating for energy efficiency by a margin of 10%, whilst conventional condenser and vented dryers only achieve, at be...[More]


Lowe's Expands Premium Appliance Lineup With Miele Partnership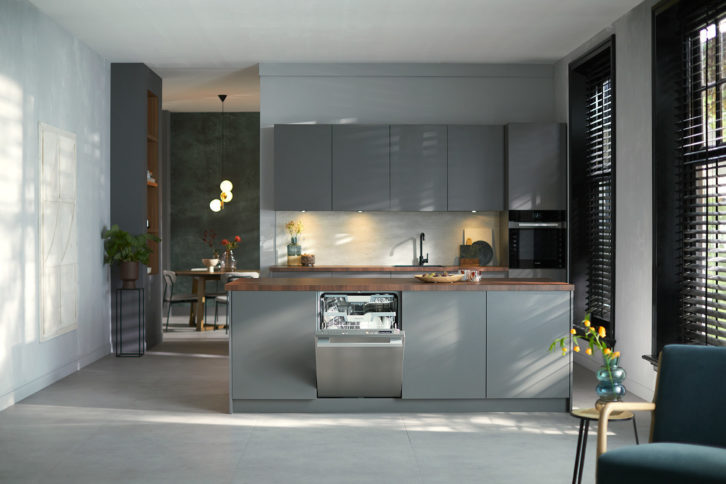 Posted On: November 28, 2022

Lowe's has expanded its assortment of premium appliances through a new exclusive home center partnership with Miele, the largest family-owned German premium appliance manufacturer. Lowe's ...[More]


PSC vs. ECM Motors: Know Their Differences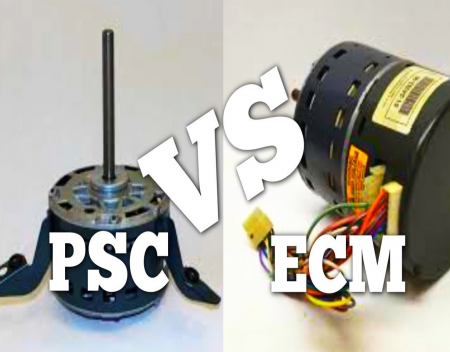 Posted On: November 28, 2022

Modern electric motors are smaller, and yet more powerful, than ever before. Designers can convert electrical current to mechanical energy at sizes never thought possible, thanks to the electronics of...[More]


Panasonic new Slow Cooker is available in the MEA region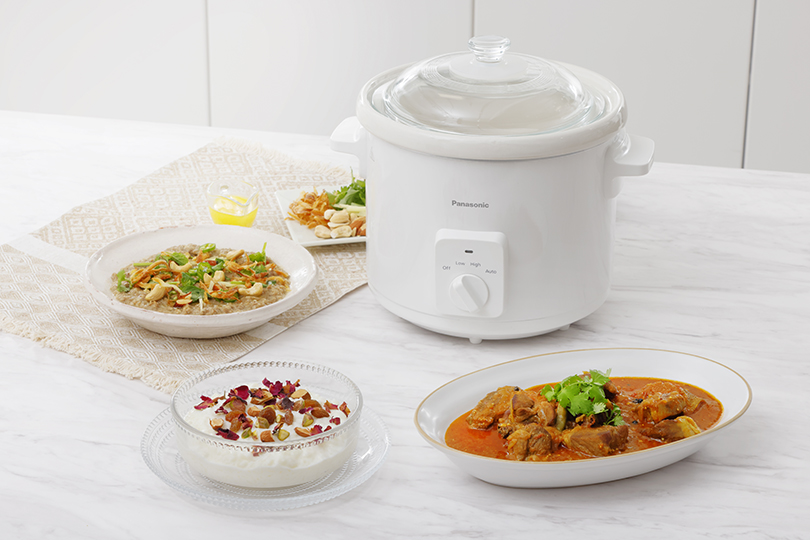 Posted On: November 23, 2022

Panasonic has recently introduced its Slow Cooker NF-N51A in the Middle East and Africa region. Available in 5-liter version, the Panasonic Slow Cooker distributes heat evenly throughout cooking, allo...[More]


Perfection the fully automatic coffee machine by WMF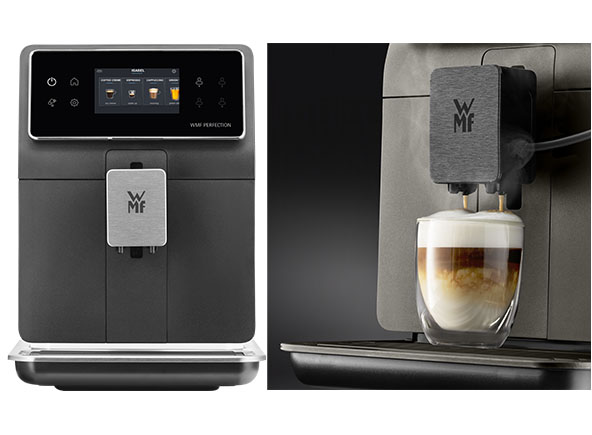 Posted On: November 22, 2022

WMF, Germany company and a brand of Groupe SEB, has recently launched WMF Perfection, its new fully automatic coffee machine. This innovation, combines sophisticated design, French manufacturing, ultr...[More]


7 Ways to Save Energy and Cut Air Conditioning Costs this Summer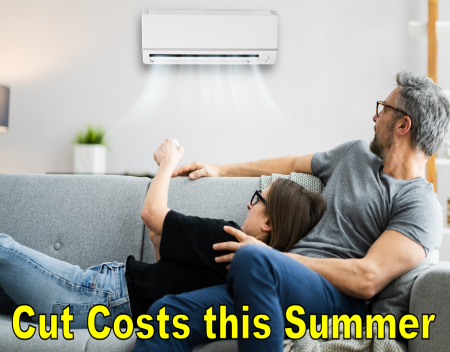 Posted On: November 22, 2022

You can lessen the impact of your AC by making some easy adjustments around your home. Simply follow these 7 steps and you'll stay cooler without having to spend a fortune. 1. Invest in a Progr...[More]


Grundig dishwasher in A -10 percent class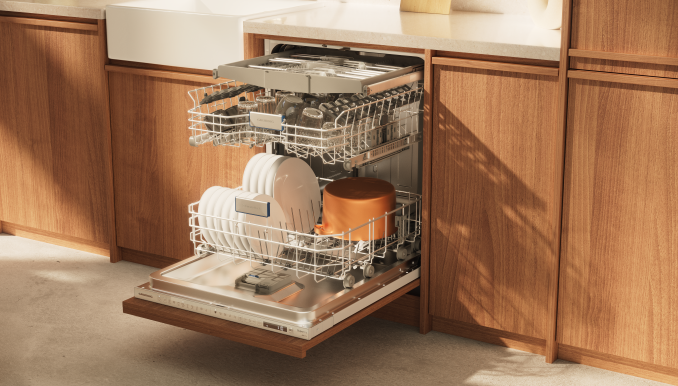 Posted On: November 21, 2022

In the dishwasher sector Grundig presents an important novelty: the 60 cm class A fully integrated dishwasher (model GNVP4611C). Part of the new Prologue collection, which expresses the aesthetic path...[More]


Whats the Difference Between Electric, Gas, and Oil Heating Systems?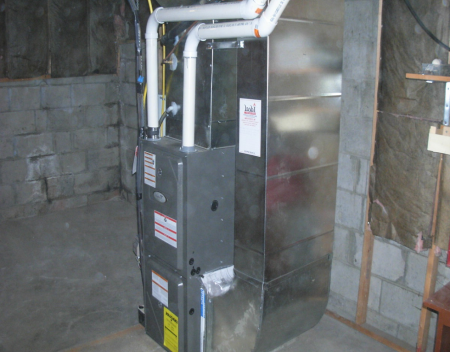 Posted On: November 20, 2022

Heating is a necessity for many of us, even in a warm climate, there are nights where it gets downright chilly! When it comes to selecting a new heating system for your property, the options may not b...[More]


LG Debuts Largest Counter-Depth Refrigerator And One-Hour Dishwasher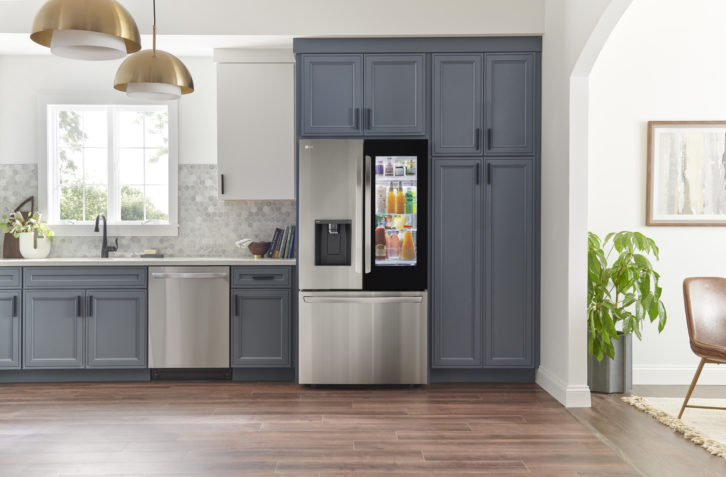 Posted On: November 17, 2022

LG Electronics is debuting its spacious 27 cu. ft. Counter Depth Max Refrigerator and Smart Top Control Dishwasher with One-Hour Wash & Dry. The company is pleased to offer the largest counter-dep...[More]


How Does Your Furnace and Air Conditioner Work Together to Keep You Comfortable?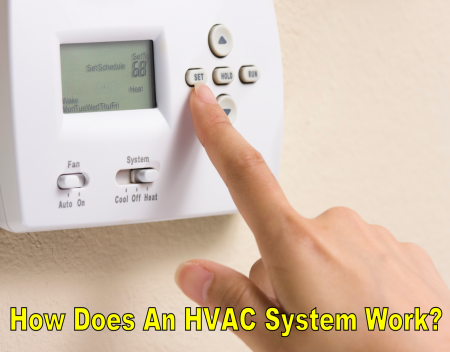 Posted On: November 16, 2022

Like most homeowners, you probably don't think a lot about your heating and air conditioning. You just want to keep warm in the winter and cool in the summer. But did you know that in the best HVA...[More]


A personalized kitchen with LG Objet Collection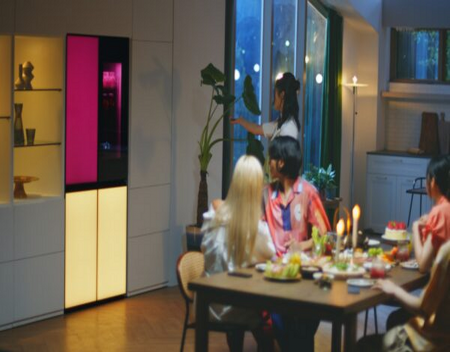 Posted On: November 14, 2022

MoodUP refrigerator by LG is this year the addition to the LG Objet Collection lineup. Featuring color-changing LED door panels that can be easily controlled with the LG ThinQ app, MoodUP is a very cu...[More]


What is the Difference Between a Heat Pump and a Furnace?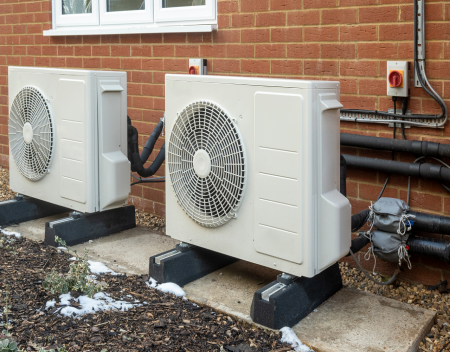 Posted On: November 14, 2022

Finding the perfect HVAC system for your home is vital. Without doing so, you'll risk compromising your comfort and reducing energy efficiency. When selecting a heating system for your home, there...[More]


Common Grundig Washing Machine Problems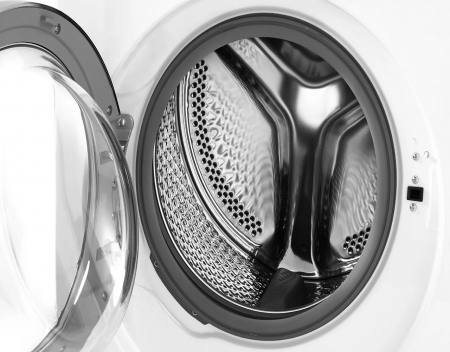 Posted On: November 13, 2022

On occasion, your washing machine may experience problems. And it's good to have an idea of what may be causing your operating issues. Look at common Grundig washing machine problems and trouble...[More]


Why is My Microwave Light Flickering?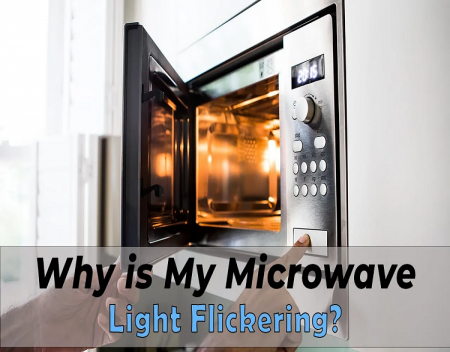 Posted On: November 11, 2022

Microwaves make life easier as you get to warm food within a short time without any major challenges. These appliances should be a must have in the kitchen, but like any other appliance, it comes w...[More]


New opportunities for small household appliances as adoption of IOT grows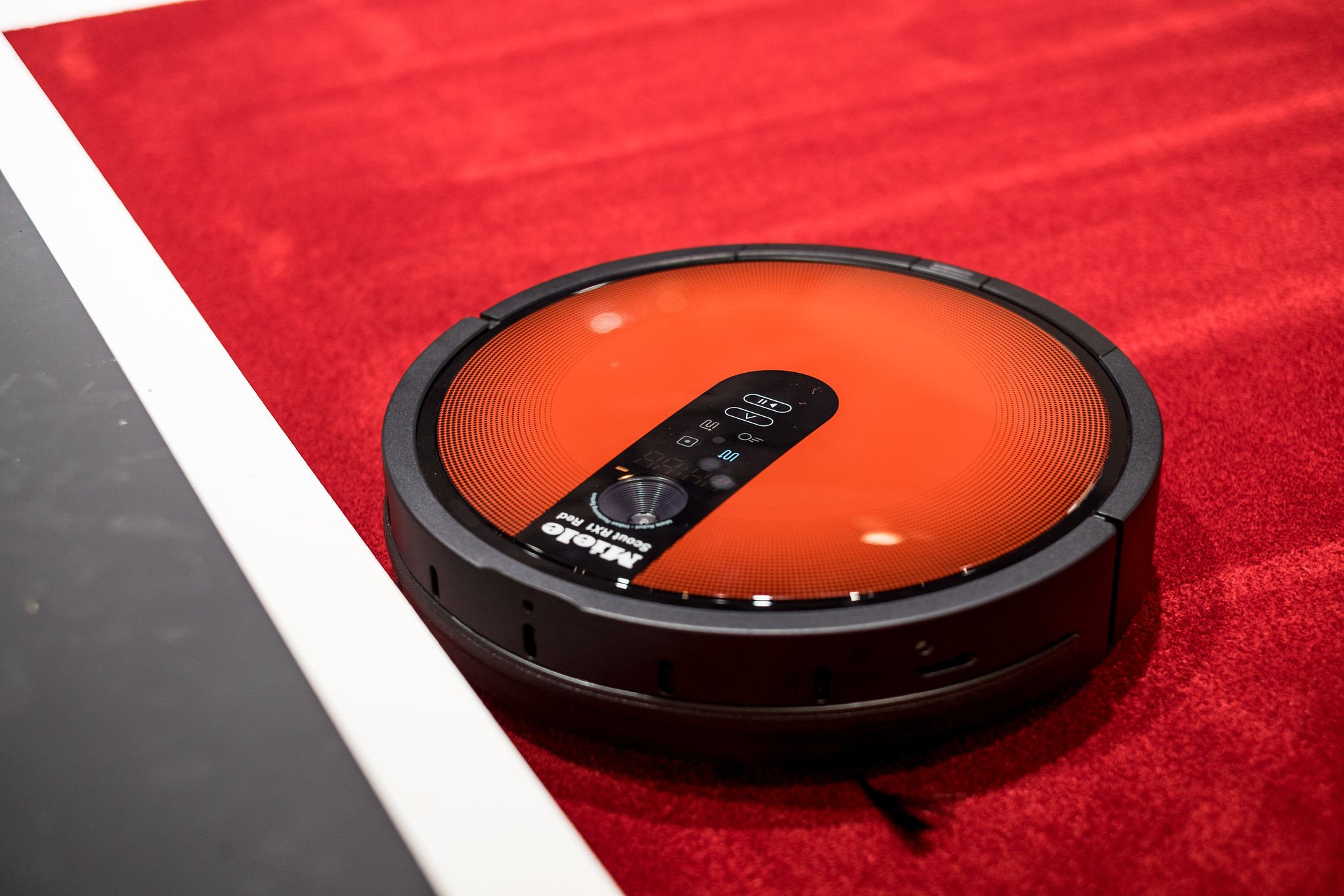 Posted On: November 10, 2022

The rapid adoption of internet of things (IOT) technology is driving growth within the small household appliances sector, according to a new report from ResearchAndMarkets.com. The report states th...[More]


Refrigerator Will Not Work After Power Outage

Posted On: November 10, 2022

You can run a few preliminary checks when a refrigerator doesn't work after a power outage before calling a service technician. These preliminary tests help verify that the failure of the...[More]


Hisense Completes First-Ever Full Kitchen Suite With Freestanding Ranges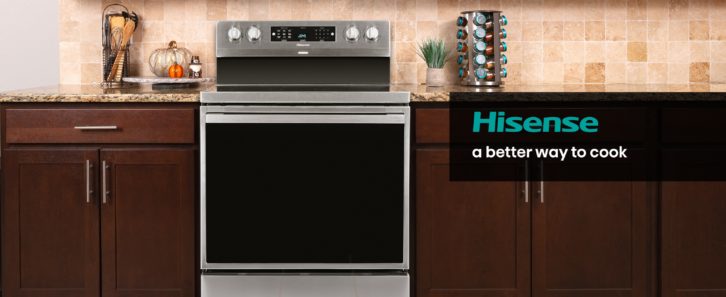 Posted On: November 9, 2022

After debuting its 2022 lineup at CES, Hisense recently announced the availability of its ranges, completing the brand's first-ever full kitchen suite for U.S. consumers. The spacious, stainl...[More]


Posted On: November 9, 2022

Water heaters are familiar fixtures in most homes. That's because the water coming into your home makes a journey through a system of pipes, and it's usually cold or cool, depending on the tim...[More]


Whirlpool to integrate smart appliances into Matter Smart home ecosystem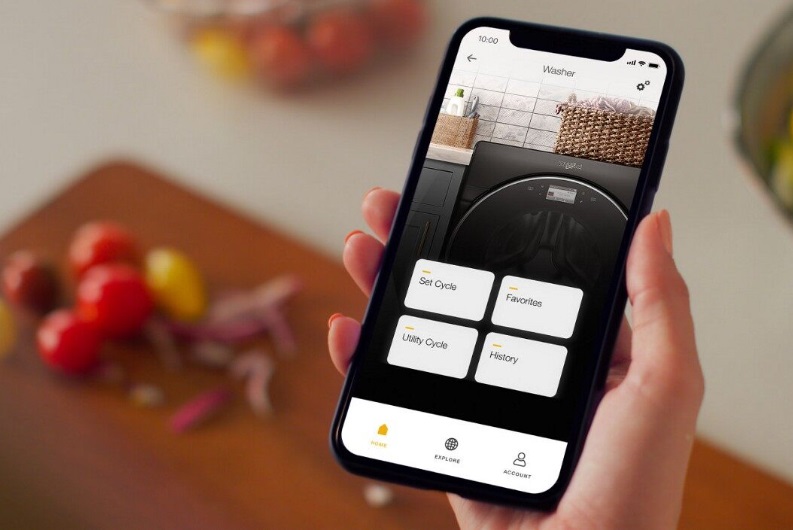 Posted On: November 7, 2022

Whirlpool Corporation has announced it is taking steps toward making smart appliances work more harmoniously in home ecosystems Future appliances will now work with and support Matter, which is widel...[More]


Covering AC After Summer: Should You Do It?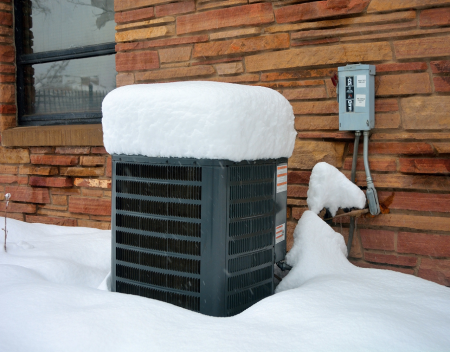 Posted On: November 7, 2022

There are key times during the year that you need to do maintenance on your heating and cooling system. They are in the spring for your air conditioner, and in the fall for your heating unit. Outside ...[More]


What is the Difference Between Single-Stage, Two-Stage, and Modulating Furnaces?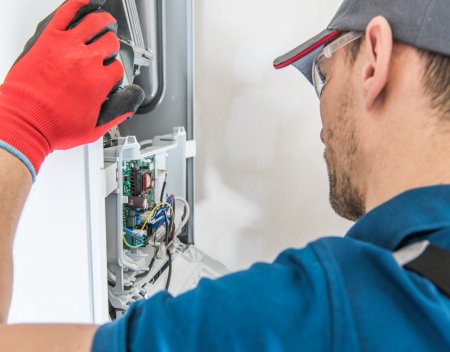 Posted On: November 5, 2022

When you are looking around for a new furnace, you will come across three different types: single-stage, two-stage and modulating. You may probably ask, what are the differences between them, and whic...[More]


Dreame Technology launches new AI powered vacuum cleaner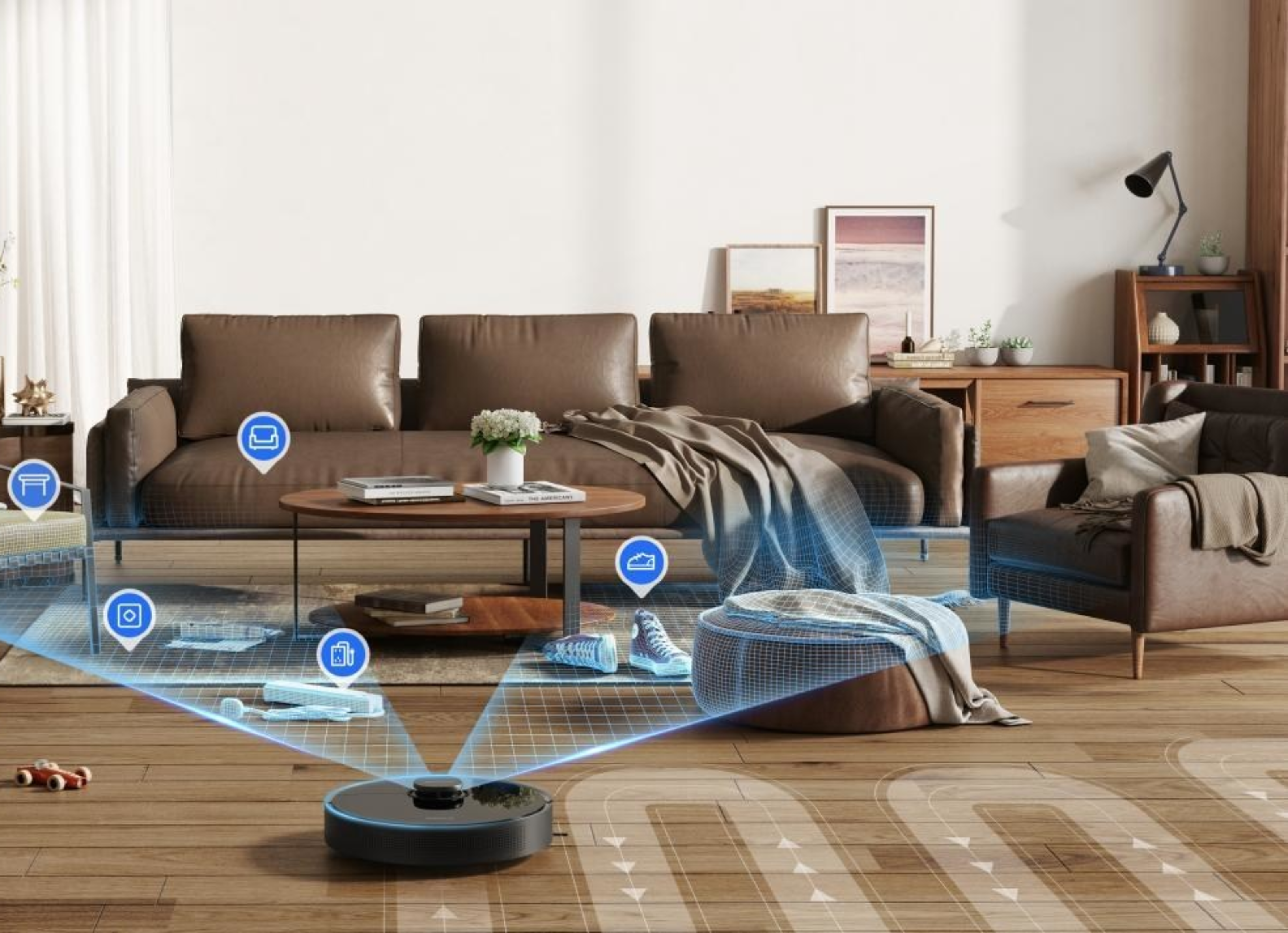 Posted On: November 4, 2022

Smart home appliance outfit Dreame Technology has announced a new AI-powered robot vacuum, the DreameBot D10s Pro, which will be released this month. The DreameBot D10s Pro has a range of attractiv...[More]


Furnace Noises and What They Mean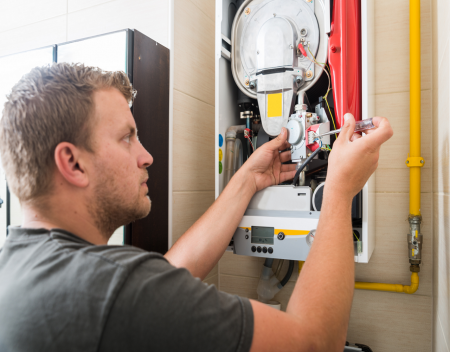 Posted On: November 4, 2022

Background noise is a reality of modern living. From the buzz of your refrigerator's compressor to the low hiss of your water heater, we hear many sounds around the home. We become so familiar w...[More]


Why is My Gas Stove Flame Orange?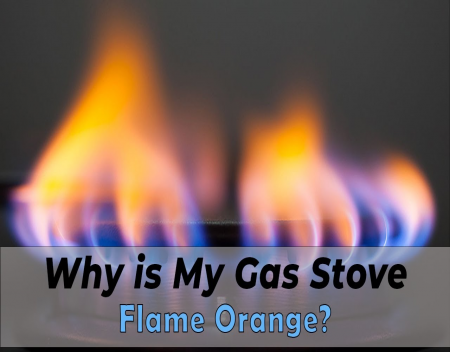 Posted On: November 2, 2022

The flames from a gas stove using natural gas need attention and care, as any other colour can clue onto a possible hazard. If you see orange, yellow or red flames instead of blue flames, the bur...[More]


The Material Focus initiative for appliances recycling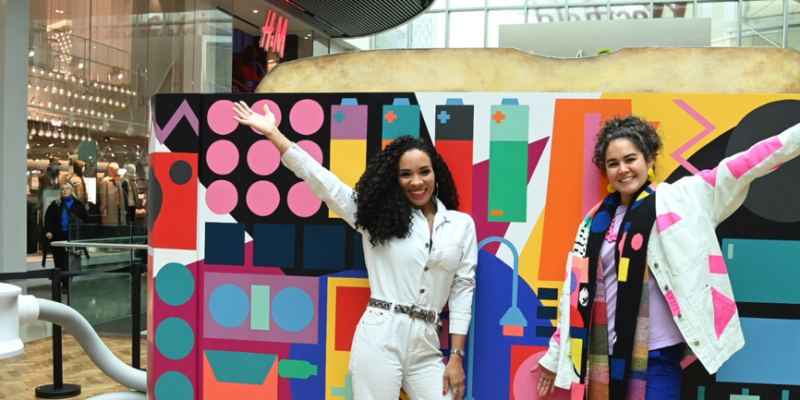 Posted On: October 31, 2022

In the UK every year more than 11 million toasters are thrown away according to research commissioned by Recycle Your Electricals. Among people who dispose of them, almost half (46%) d...[More]


2023 Best Luxury Appliance Brands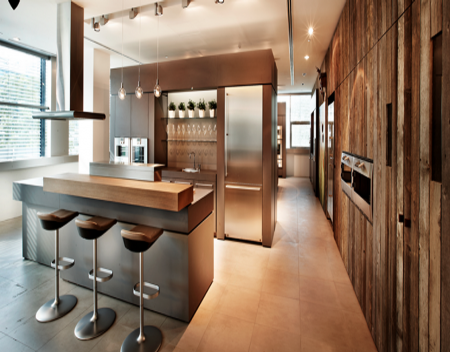 Posted On: October 31, 2022

In this article, you will learn about the best luxury appliance brands, their strengths, and some possible drawbacks. You will also learn about the best appliances, what makes a kitchen luxurious, ...[More]


Fill Your Glass To Your Liking With Dacor's Builty-In Wine Dispenser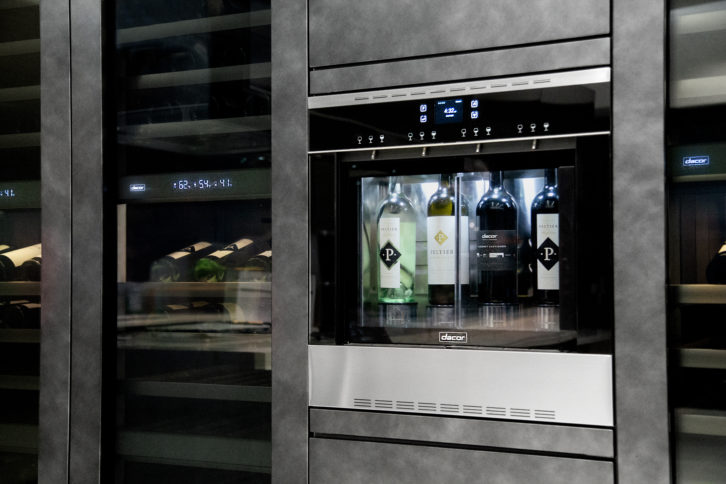 Posted On: October 28, 2022

With the holiday season fast approaching, consumers are searching for new appliances that are sure to be a hit at family gatherings and parties with friends. Dacor's 24-Inch Built-In Wine Dispen...[More]


2023 The Best Built-In Coffee Machine

Posted On: October 28, 2022

Built-in coffee systems give you the best cup of coffee, better than any other option at home. With a built-in coffee maker, you can make personalized, high-quality coffee beverages at the touch of...[More]


Hoover makes cleaning easy with new AntiTwist vacuum cleaners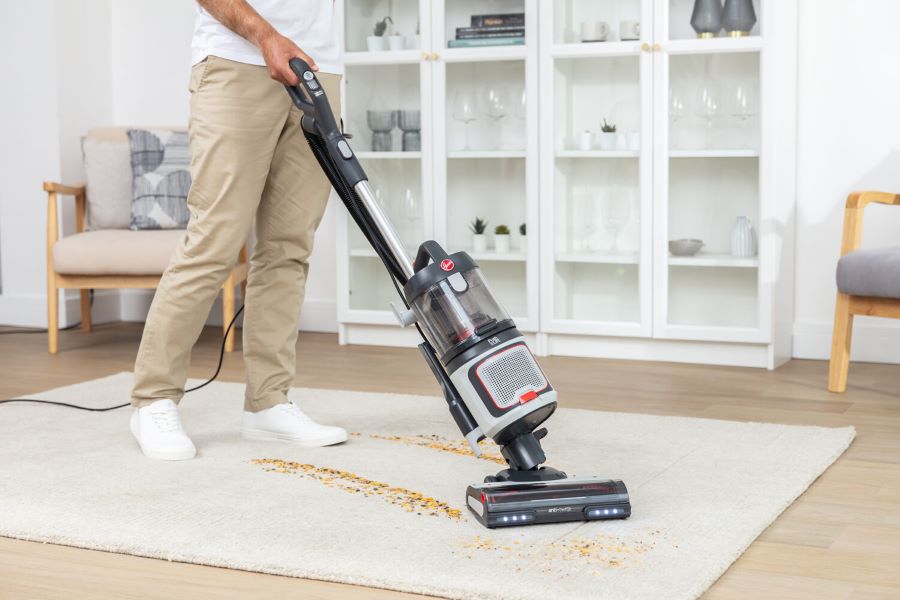 Posted On: October 26, 2022

Appliance giant Hoover has announced two new Anti-Twist vacuum cleaners, the HL5 Push & Lift Upright with Anti-Twist and the HF9 Anti-Twist Cordless, each coming with a separate 'Pets' v...[More]


Posted On: October 26, 2022

Induction ranges have been touted as the best cooking product you can buy. The technology is the best, better than electric and gas cooking in almost every case. But is induction better for you? I...[More]


What You Need to Know About Garbage Disposals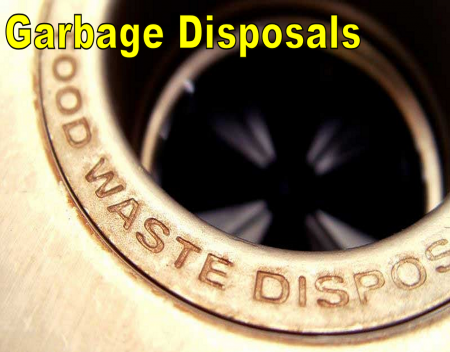 Posted On: October 25, 2022

The garbage disposer is the least glamorous of all the appliances yet could be the most convenient. You toss all the leftovers, even the tough ones like small fish bones, cobs, and meats, run some ...[More]


New household appliances by Changhong leverage latest technology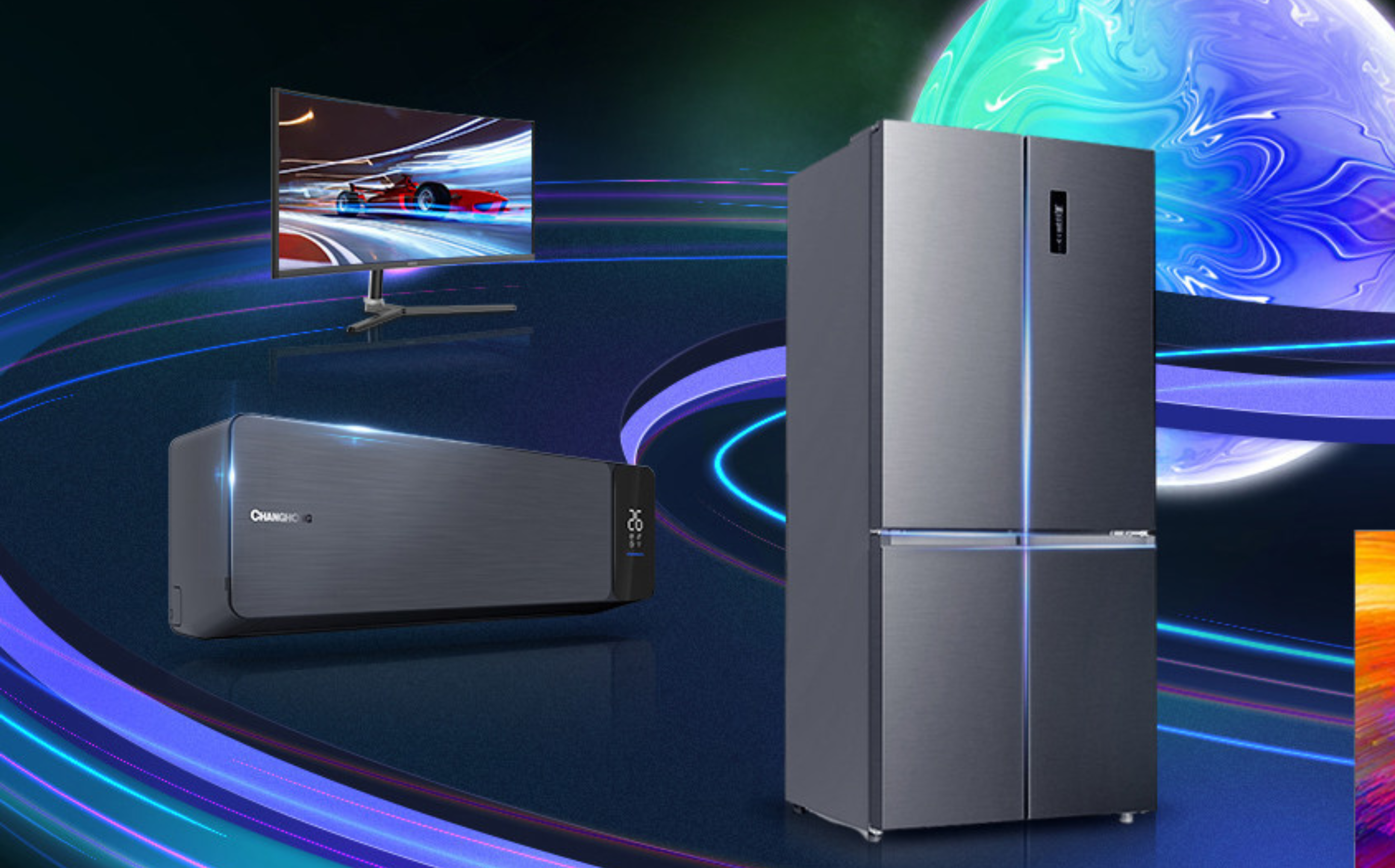 Posted On: October 24, 2022

One of China's leading consumer electronics and household appliances manufacturers has lifted the curtain on a new range of devices. The range of products by Changhong includes 5G eco-friendl...[More]


Front Load or Top Load Washers, Which Is Better?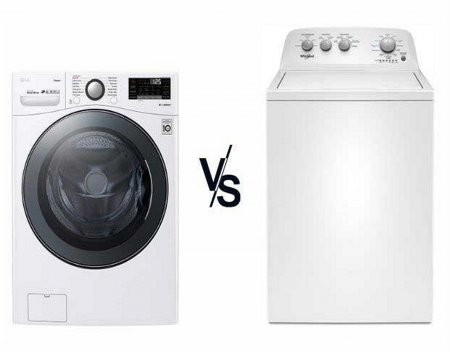 Posted On: October 24, 2022

It's not easy buying a front load or top load washer these days. In this article, you will learn the pros and cons of top load and front load features, capacity, water extraction, energy efficienc...[More]


Should You Buy a Speed Queen Top-Load Washer?

Posted On: October 23, 2022

Speed Queen has become a go-to laundry set for top load laundry. It's almost like many people want their old indestructible Maytag back from 30 years ago, and Speed Queen is the next best option. ...[More]


ASKO Helps Consumers Store And Age Their Wine At Perfect Temperature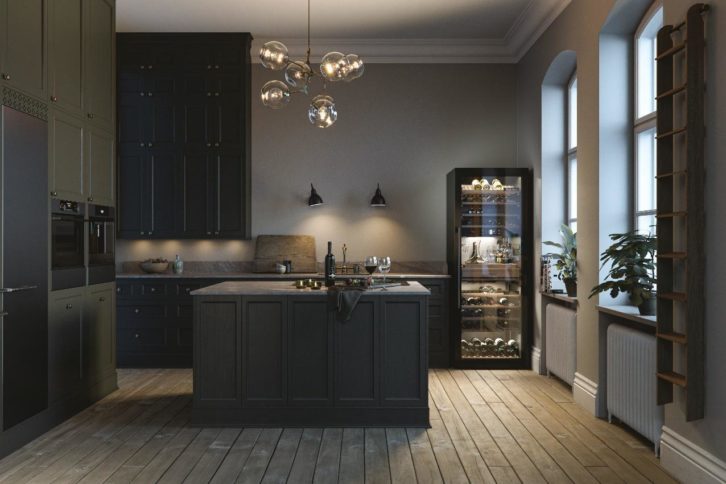 Posted On: October 21, 2022

ASKO has announced the release of the Wine Climate Cabinet and Wine Aging Cabinet, the company's first-ever refrigeration appliances in the U.S. and Canada. More than just appliances, ASKO touts...[More]


What Should You Pay for an Appliance Service Call?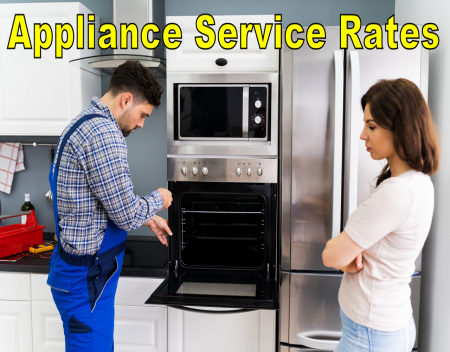 Posted On: October 21, 2022

What should you pay for a service call, and better yet, what should you expect from a service call? In this article, you will learn all about the average cost of repair. What You Should Expect f...[More]


Sharp Goes Virtual With New 3D Virtual Kitchen Showroom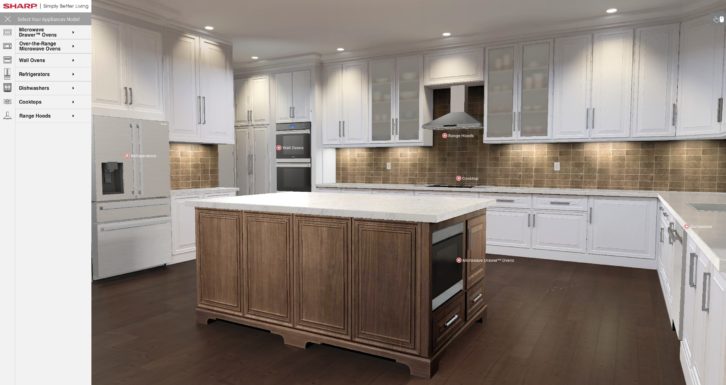 Posted On: October 19, 2022

Sharp Home Electronics Company of America (SHCA) announced the launch of the Sharp Virtual Kitchen Showroom, available now on shop.sharpusa.com and expanding soon to select premium appliance retailers...[More]


Blossom the new Design Series Stand Mixers by KitchenAid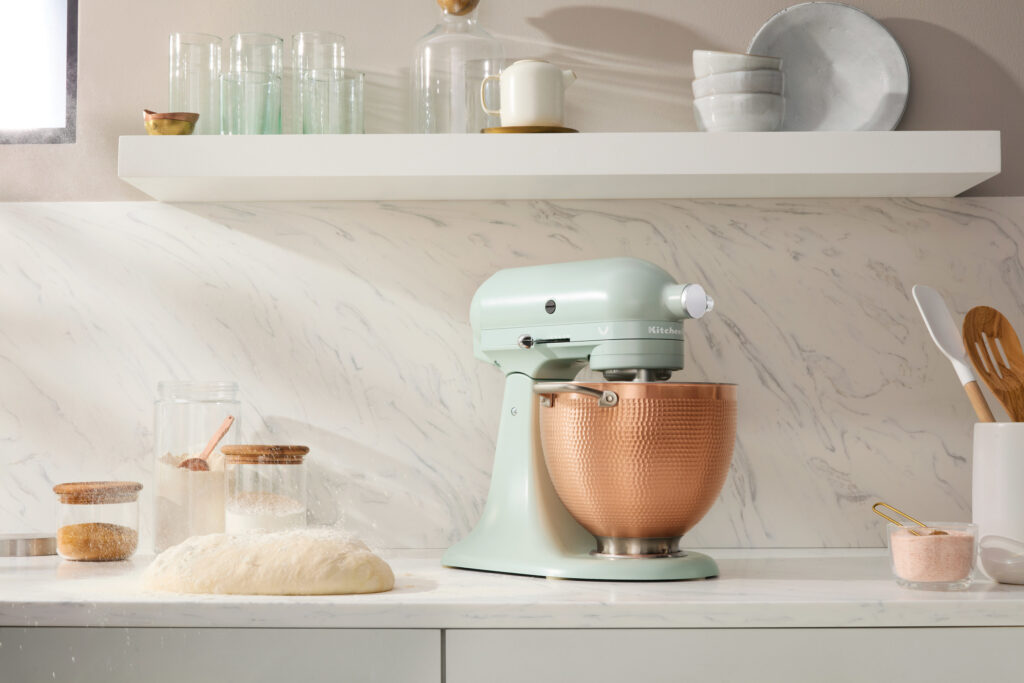 Posted On: October 18, 2022

KitchenAid has recently introduced Blossom, the latest of the brand's Design Series Stand Mixers. The product is characterized by soft thyme green color and botanical accents, inspired by the ar...[More]


Bosch Invests 200 Million into Fuel Cell Stacks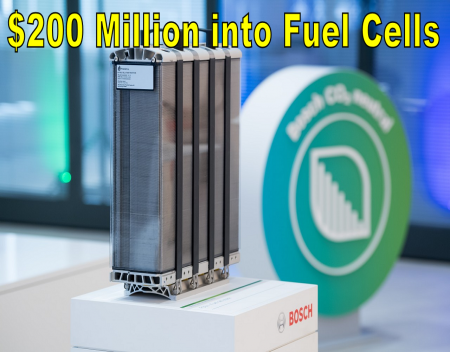 Posted On: October 18, 2022

Anderson, South Carolina, The long-anticipated possibilities presented by fuel cell technologies continue to become a reality globally and in the United States. Mobile fuel cell technology presents a ...[More]


The Cons About Tankless Water Heaters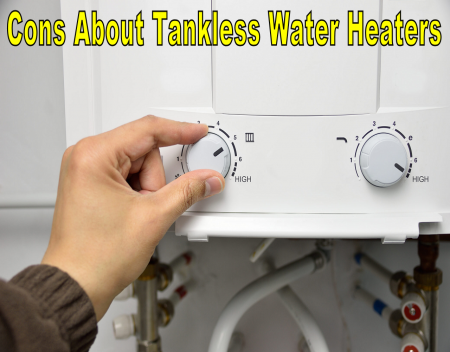 Posted On: October 17, 2022

Tankless water heaters have been popular in many European countries for decades, but have been very slow to gain traction in North America. This has been especially true of Canada, due to our cold win...[More]


The Pros About Tankless Water Heaters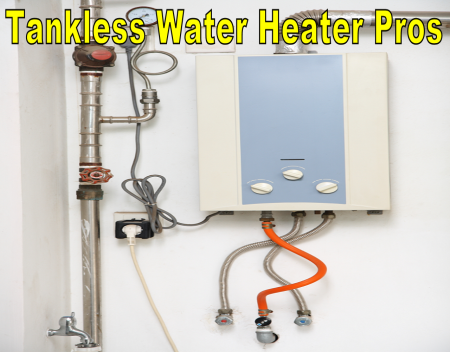 Posted On: October 16, 2022

Tankless water heaters, also known as on-demand or instant water heaters, have many advantages over traditional tank-style water heaters and can be an excellent long-term investment. But, like any ...[More]


Samsung washing machine reduces microplastic to 54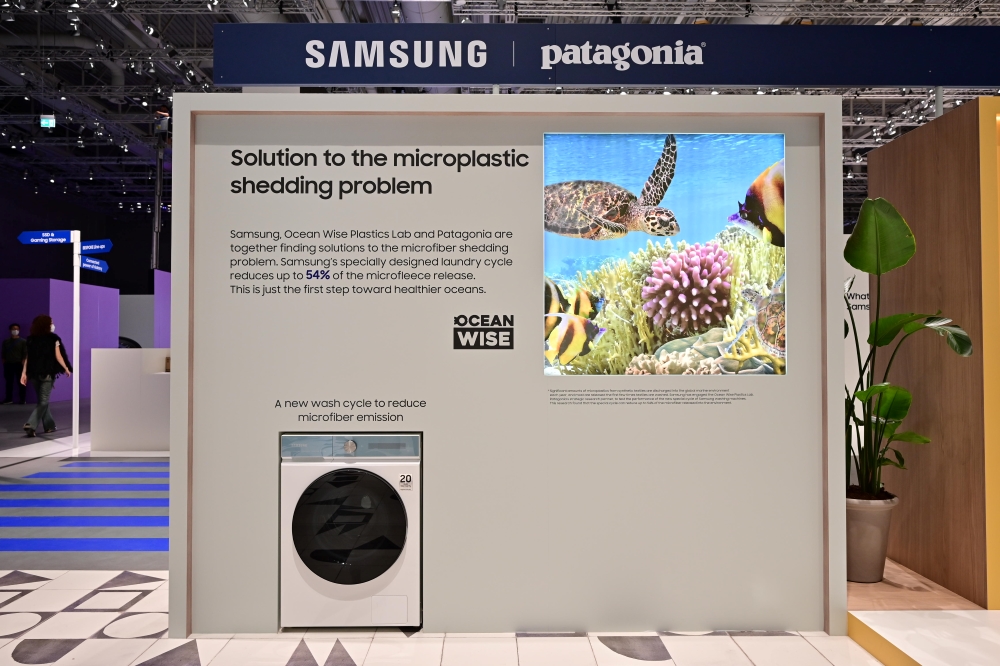 Posted On: October 13, 2022

Early last year, executives from Samsung and Patagonia met to begin discussions on developing a solution to reduce microplastics that are shed from clothes when washed. Microplastics have a major impa...[More]


Elmira Stove Works Acquired By Plaintree Systems, Now Under Leadership Of David Watson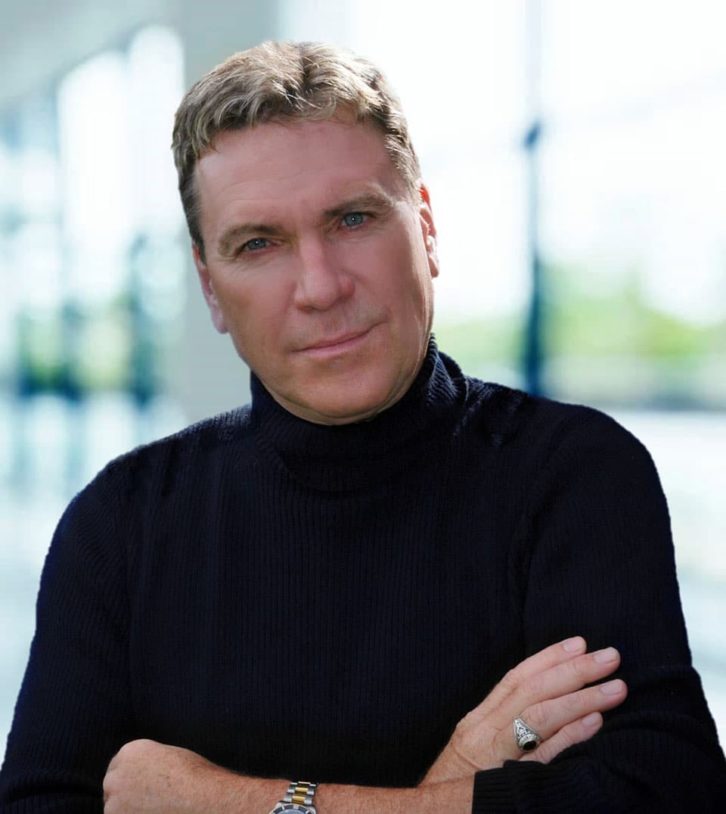 Posted On: October 13, 2022

After acquiring Elmira Stove Works, Plaintree Systems CEO David Watson is working tirelessly toward taking the brand to new heights. Watson, a newcomer to the kitchen appliance industry, wishes to con...[More]


Touchless Kitchen and Bathroom Technology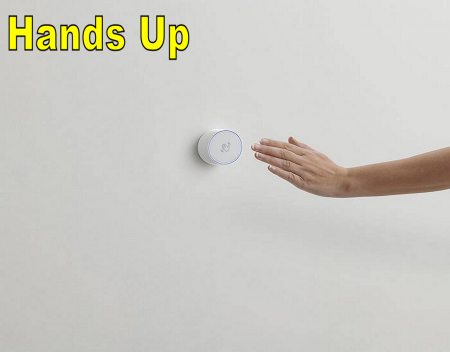 Posted On: October 13, 2022

Are you tired of coming up with creative ways to avoid touching the faucet or the toilet flush handle? For years, touchless fixtures have been used in commercial kitchens and public restrooms in or...[More]


Miele washing machines at the top of StiWa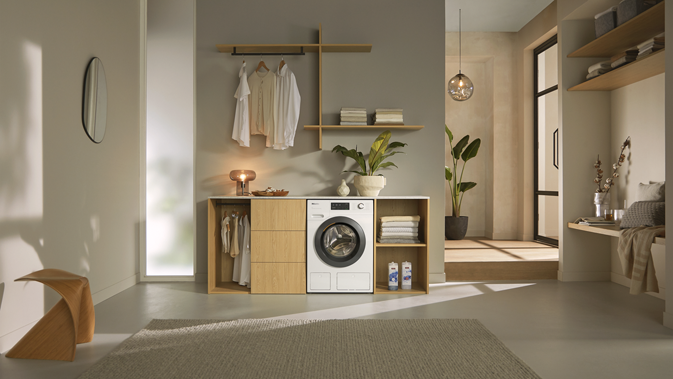 Posted On: October 11, 2022

In the current edition of Stiftung Warentest (StiWa) 'test' magazine (10/2022), the WCI 870 WPS and the WWE 360 WPS GreenPerformance washing machines by Miele achieved the top mark of Good...[More]


Step by Step Guide to Installing a Kitchen Faucet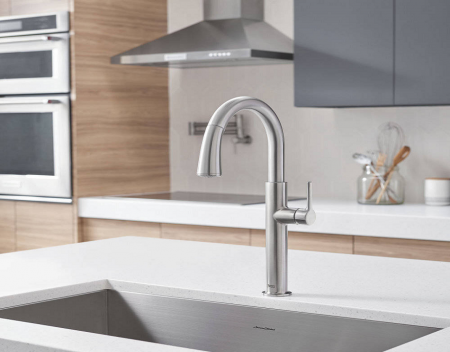 Posted On: October 11, 2022

Installing a new kitchen faucet is an easy and affordable way to reinvigorate your space. With a few common tools, you can easily install or replace your existing faucet without worry or hassle. Be...[More]


How to Measure for a Replacement Toilet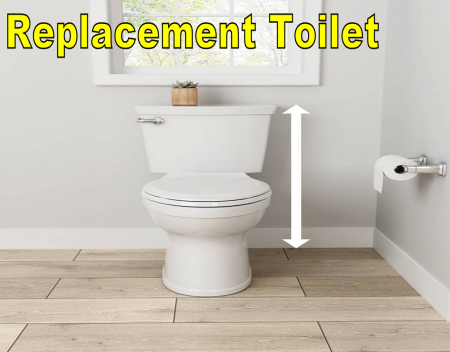 Posted On: October 10, 2022

At some point in time, every toilet must be replaced. Whether your toilet is constantly clogging, has surface damages or cracks, or has simply aged excessively, we promise that you will be amazed by t...[More]


The Benefits of Water Filtration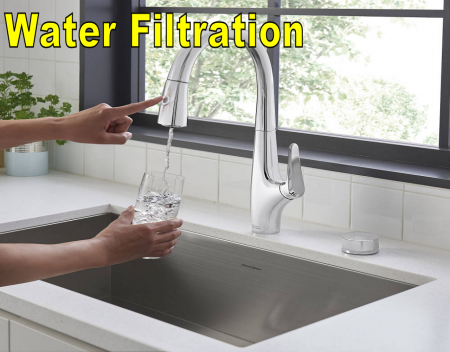 Posted On: October 9, 2022

Water is essential to our survival and affects us every day, whether it's for drinking, cleaning, showering, or cooking. Each of these daily tasks require clean water in order to provide a safe en...[More]


Posted On: October 8, 2022

The right toilet can drastically improve your bathroom experience however choosing a new toilet can be overwhelming. With so many features, configurations, and styles available, you want to make sure ...[More]


The new Candy appliances technological and smart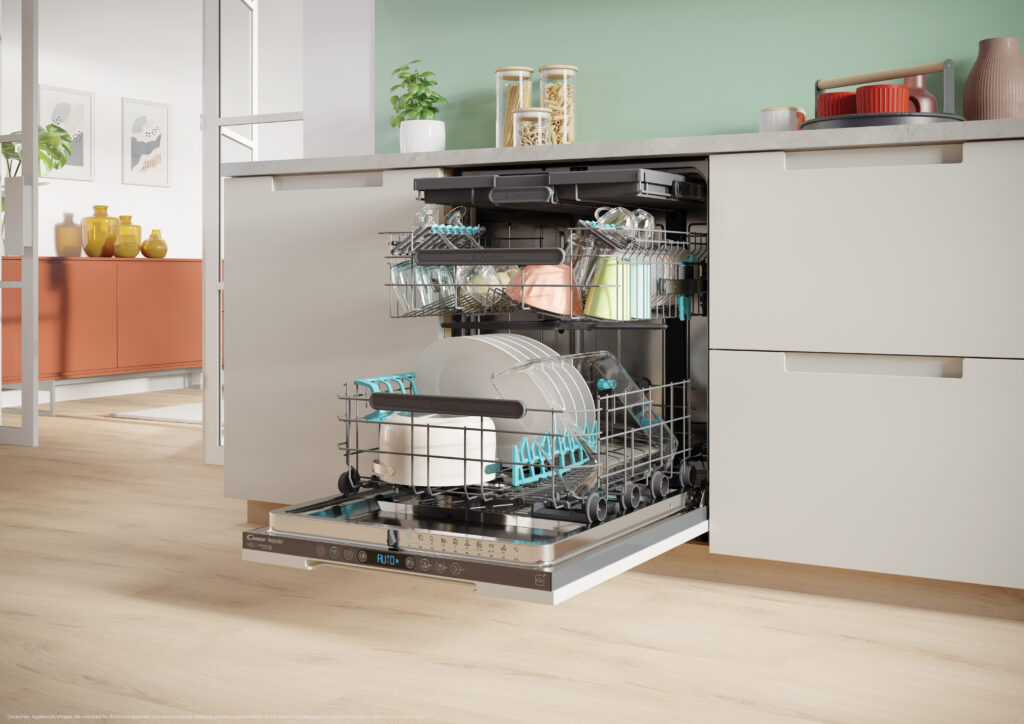 Posted On: October 6, 2022

Candy RapidO' dishwasher During the latest edition of IFA exhibition, Candy has presented its most interesting news, among which some advanced products for the kitchen, responding to the bran...[More]


Oven Temperature and Baking Performance Issues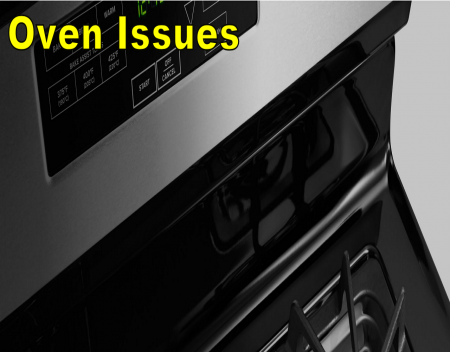 Posted On: October 6, 2022

Maybe you're trying to bake a batch of delicious homemade chocolate chip cookies, but they just won't brown. Or maybe they've burned, even though you had them in for what should have...[More]


Posted On: October 5, 2022

A hot and cheesy snack, a warm dessert, or a quick meal, they're all brought to you by the microwave. A working microwave is a beautiful thing. We want to help keep yours cooking. Let's look a...[More]


Tecnoinox at the Food and Hotel Asia HoReCa exhibition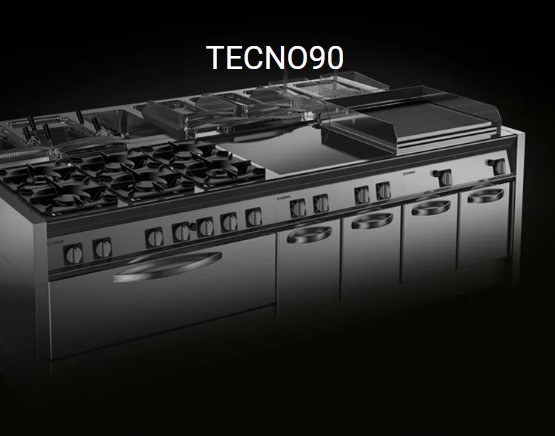 Posted On: October 3, 2022

From 25 to 28 October 2022 Tecnoinox will display the best of its professional offer at the Food & Hotel Asia (FHA) HoReCa exhibition in Singapore. The Italian company, which has been designing an...[More]


Posted On: October 3, 2022

Having trouble closing your dishwasher door? Or is a flashing light puzzling you? Let's see what's going on. Door won't close Are protruding utensils or small items in the way? If no...[More]


Posted On: October 2, 2022

Having cleaning issues with your dishwasher? Let's see what's going on, and how to fix it. Dishwasher odors If you're noticing food odors in your dishwasher, check for food soils stuck...[More]


Refrigerator Door, Light and Leakage Issues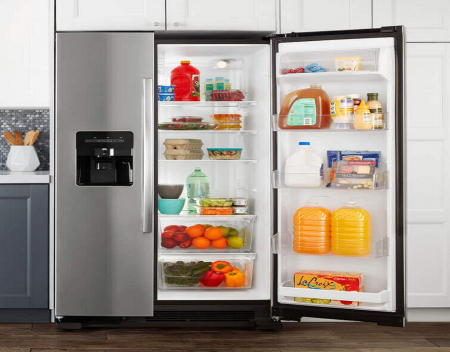 Posted On: October 1, 2022

Is your refrigerator light out? Or does it have a leak? We want to help. Let's look at some reasons for door, light and leakage issues, and how to fix them. DOOR ISSUES Doors not aligned Do...[More]


Refrigerator Temperature Issues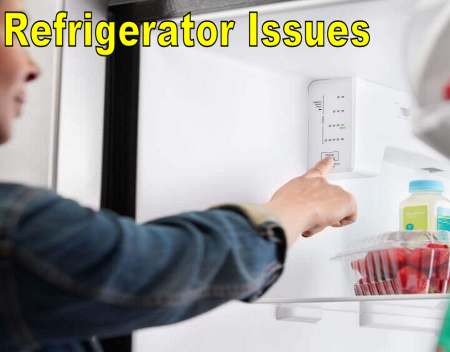 Posted On: September 30, 2022

Refrigerator Temperature Issues. A refrigerator needs to be just the right temperature. If yours isn't, we want to help. Let's see what may be going on. Food freezing in the refrigerato...[More]


Why is My Refrigerator Not Cooling

Posted On: September 29, 2022

You open your fridge and grab the milk, and realize it's not cold. Sounds like your refrigerator isn't cooling properly. If you're crying over "spoiled milk," inspect your...[More]


Posted On: September 28, 2022

Bosch Washer won't spin. Lid Switch Assembly. The lid switch assembly prevents the washer from spinning when the lid is open. If the lid switch assembly fails, the washer will not spin. To det...[More]


Posted On: September 26, 2022

Sense by Falmec fits elegantly into the domestic landscape constantly carrying out an important task: analysing air quality and the factors that affect psychophysical well-being. Small size, understat...[More]


Posted On: September 25, 2022

Bosch Oven not heating. Igniter. The igniter is the most commonly defective part for an oven not heating. The igniter has two main functions. First, the igniter draws electrical current through th...[More]


Maytag Dishwasher not draining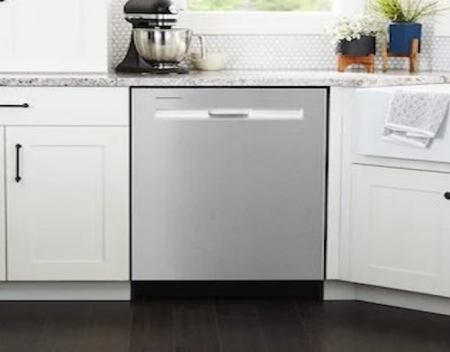 Posted On: September 24, 2022

Maytag Dishwasher not draining. Drain Impeller. The drain impeller pushes water through the drain hose and into the garbage disposer or drain line. If the impeller is broken, replace it. Drain ...[More]


Posted On: September 23, 2022

Maytag Dryer stopped spinning. Drive Belt. The drive belt is a very long, slender belt that wraps all the way around the dryer drum, around a tension pulley, and then around the drive motor pulley...[More]


Posted On: September 22, 2022

A kitchen designed for the well-being of those who live there is increasingly an environment with a rich technological equipment. Even with regard to the pleasure of coffee, today at home it is possib...[More]


Miele presents the new dishwashers with FrontFit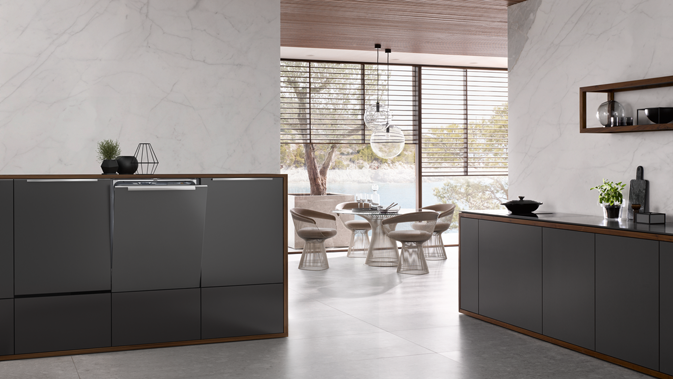 Posted On: September 21, 2022

As kitchens increasingly merge with dining and living areas, Miele proposes its dishwashers with FrontFit, a technology available with immediate effect ex works on selected models from the G 7000 seri...[More]


Posted On: September 21, 2022

Maytag Microwave not working. Line Fuse. If too much current passes through the microwave circuitry, the line fuse will blow. If the line fuse blows, the microwave won't start. To determine ...[More]


Posted On: September 21, 2022

Maytag Washer won't drain. Drain Pump. Sometimes, small objects or articles of clothing can get caught in the drain pump. To determine if anything is blocking the drain pump, remove the drain ...[More]


Maytag Refrigerator not defrosting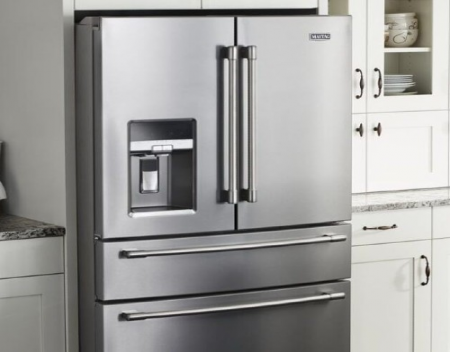 Posted On: September 20, 2022

Maytag Refrigerator not defrosting. Defrost Control Board The defrost control board determines how often to run the defrost cycle. If the board fails, the refrigerator will not go into the defrost...[More]


Maytag Oven temperature not accurate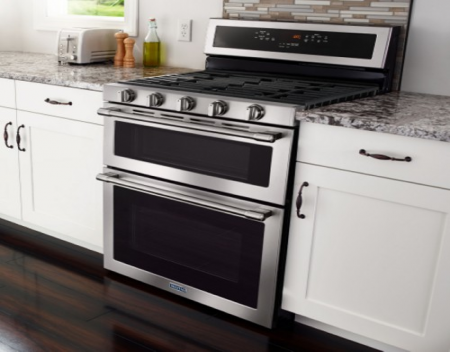 Posted On: September 19, 2022

Maytag Oven temperature not accurate Bake Element. When the bake element is heating properly, it glows red hot. If the element does not glow red, this indicates that the element is not heating. Of...[More]


Posted On: September 18, 2022

GE Dryer overheating. Heating Element. The heating element warms the air before the air enters the dryer drum. If the element is partially shorted out, it may produce heat continuously, even if th...[More]


Posted On: September 17, 2022

GE Microwave not working. Line Fuse. If too much current passes through the microwave circuitry, the line fuse will blow. If the line fuse blows, the microwave won't start. To determine if t...[More]


Posted On: September 16, 2022

Water Inlet Valve. The water inlet valve opens to allow water to enter the dishwasher. If the water inlet valve is stuck open, the dishwasher will continue to fill with water until the dishwasher lea...[More]


Bosch awarded for its smart home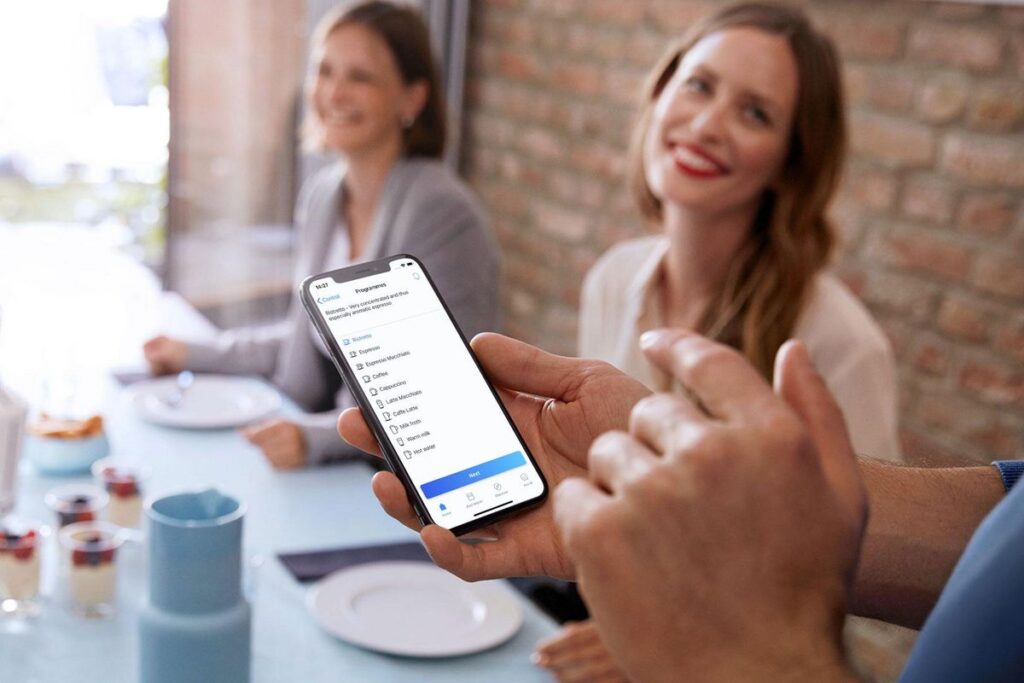 Posted On: September 15, 2022

Bosch was named "Connected Home Company of the Year" in the 6th annual IoT Breakthrough Awards program conducted by IoT Breakthrough, a market intelligence organization that recognizes the t...[More]