Appliance News
Appliance News
---
Top household appliances for saving energy to watch in 2023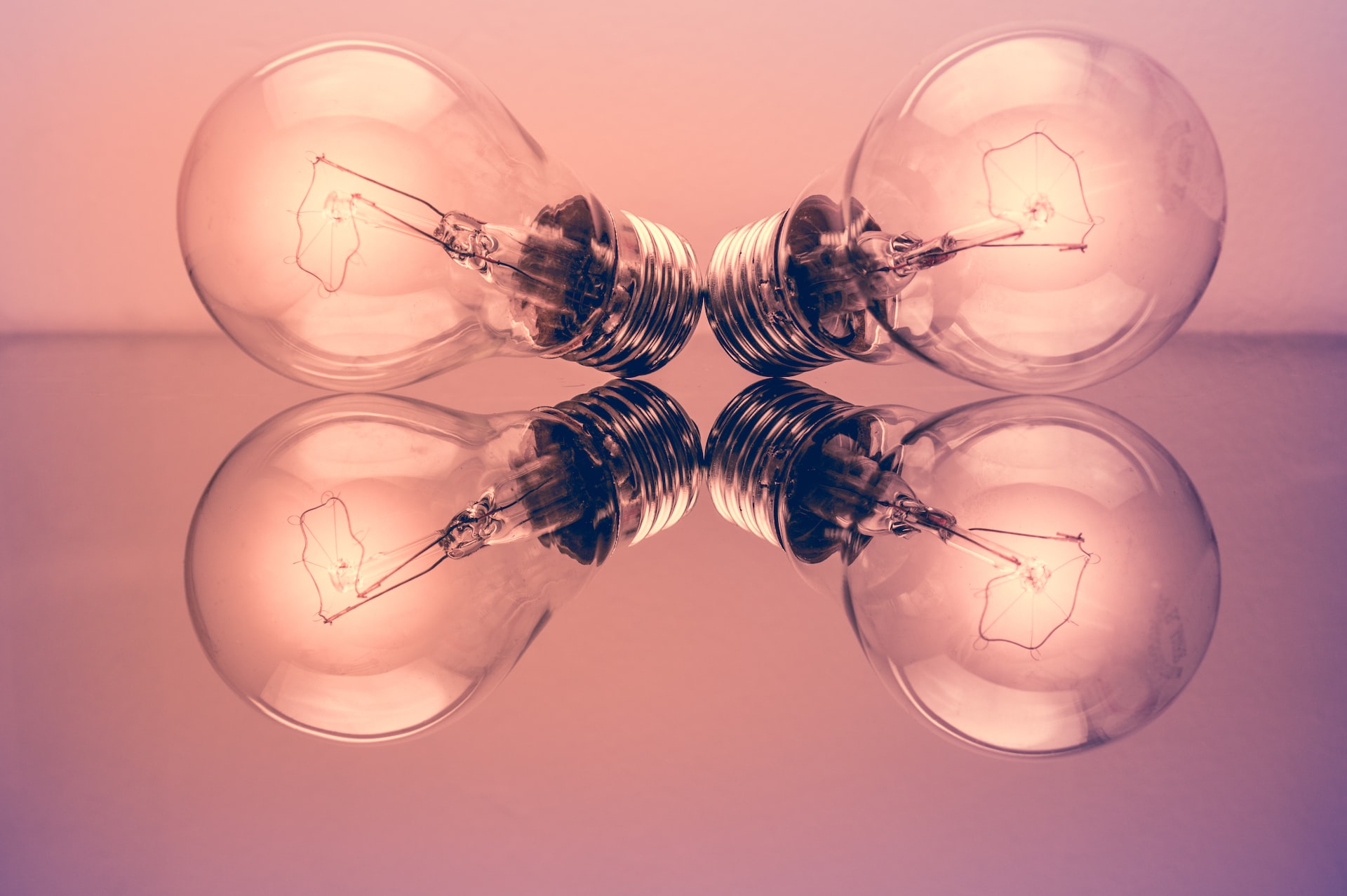 Posted On: January 5, 2023
Energy-efficient household appliances and smart gadgets that contribute to saving power will become must-have items in the new year as utility bills continue to soar, says Techradar. Against a back...[
More
]
Aiper Features New Seagull Series Robotic Pool Cleaners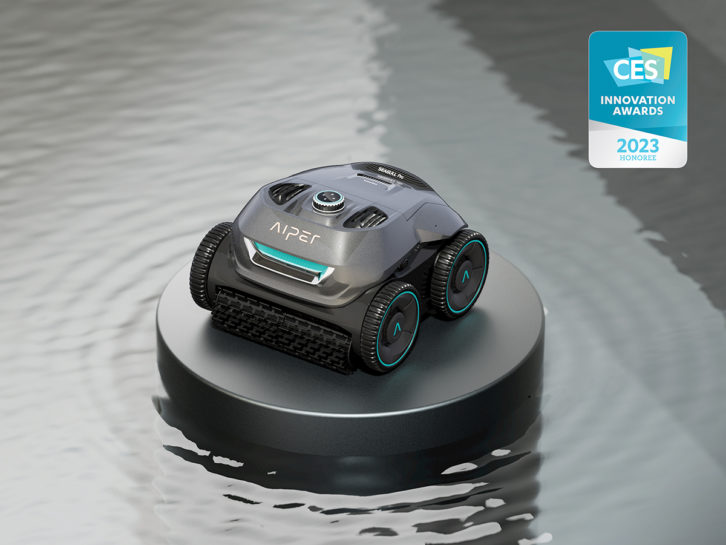 Posted On: January 5, 2023
Aiper is launching its most advanced product to date, the Seagull Pro, at CES 2023. A CES 2023 Innovation Awards Honoree, the new product comes complete with all new features, including WavePath Navig...[
More
]
RGV highlights latest household slicer for 2023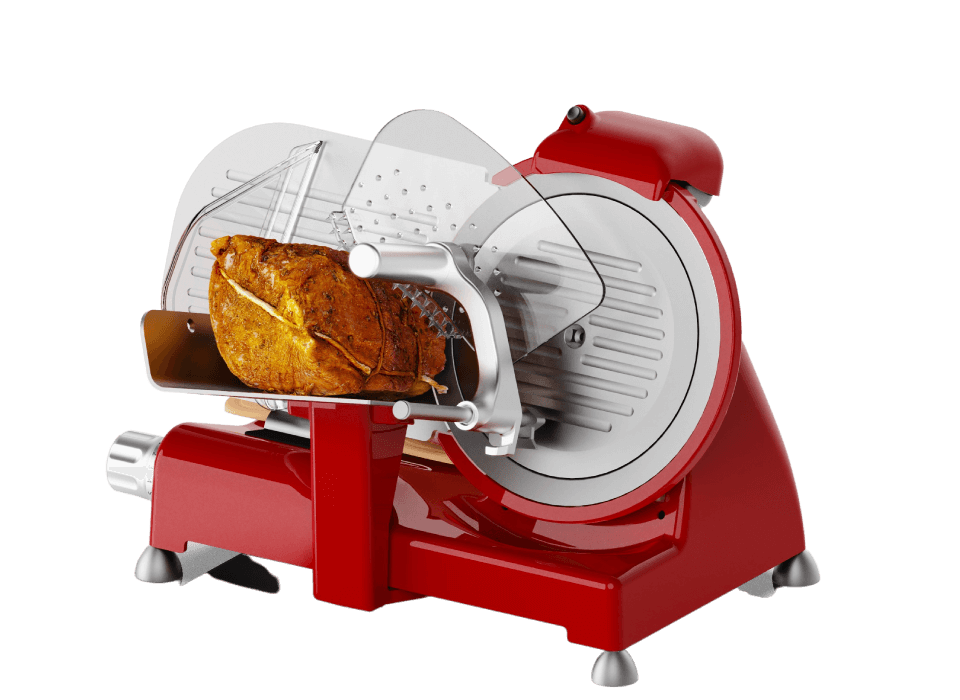 Posted On: January 3, 2023
The Luxury 25 Colour Edition by RGV is specially designed to cut cold-cuts, cheeses, bread and fish. Made in Italy, it offers users precision with a special meat plate that can be opened for easier cl...[
More
]
Posted On: January 3, 2023
The hectic pace of contemporary life has led to the creation of household appliances capable of performing some functions faster than in the past. In the field of kitchen products, in particular, the ...[
More
]
France is studying a durability index for home appliances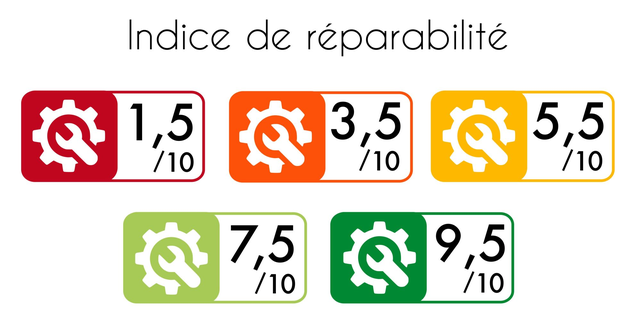 Posted On: December 30, 2022
The second year after the introduction in France of the repairability index of home appliances is going to end. The index indicates to consumers the level of repairability of the appliance thanks to a...[
More
]
LG InstaView French-Door refrigerator at CES 2023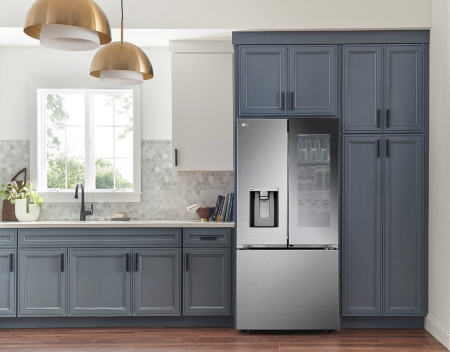 Posted On: December 27, 2022
During the next edition of CES (Las Vegas, January 5-8), LG will present the new InstaView French-Door refrigerator. The company's new, 25.5-cubic feet counter-depth refrigerator offers a ...[
More
]
Amdea's campaign on energy savings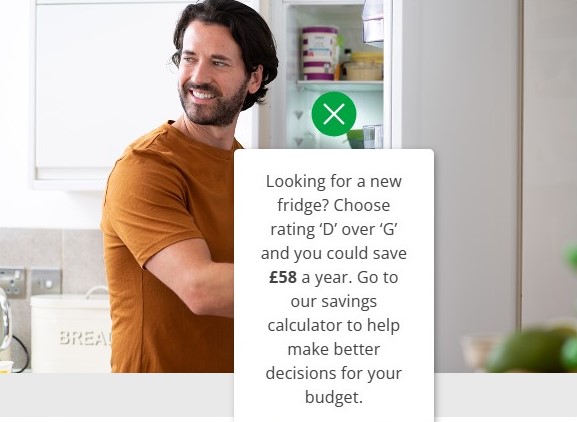 Posted On: December 22, 2022
Amdea, the UK Association of manufacturers of domestic appliances, is educating the home appliance retail sector on how consumers can make savings when using products. For this Know Watt's What ...[
More
]
Posted On: December 20, 2022
Refrigerators of new generation pair very well with a contemporary kitchen, boasting cutting-edge technologies in food preservation and hi-tech functions. Afeter having become efficient from the energ...[
More
]
Crate and Barrel and GE present the new GE Profile Smart Mixer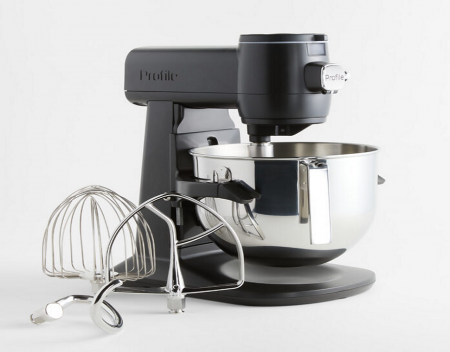 Posted On: December 19, 2022
Crate & Barrel unveils the new GE Profile Smart Mixer with Auto Sense. It is a powerful new stand mixer uses cutting-edge technology to give customers the confidence to mix, whip, cream, and emuls...[
More
]
LG QuadWash dishwasher leverages state of the art steam technology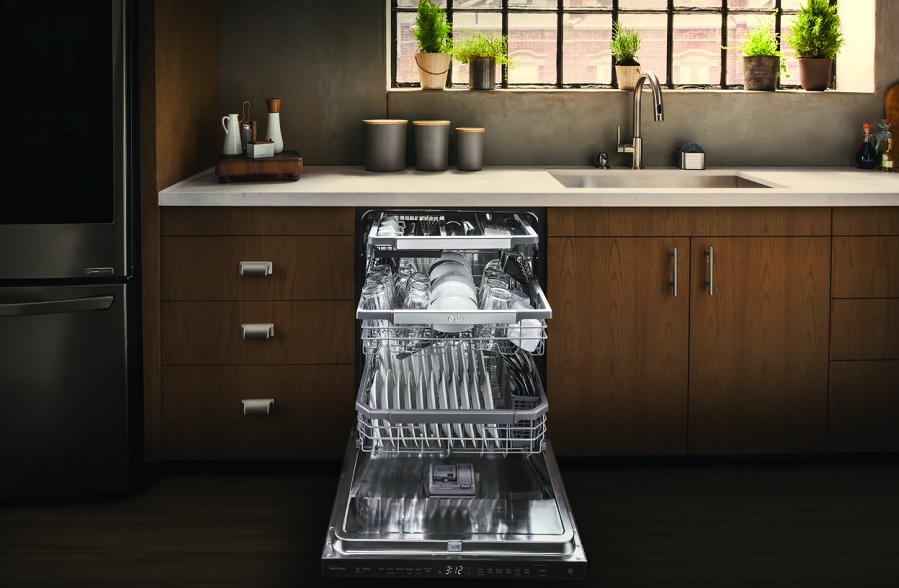 Posted On: December 16, 2022
Korean appliance leader LG Electronics (LG) is looking to set new standards for dishwashers with its latest LG QuadWash Steam, equipped with the company's exclusive TrueSteam technology. Acco...[
More
]
On January 2023 Liebherr will launch the first vacuum perlite refrigerator: BluRoX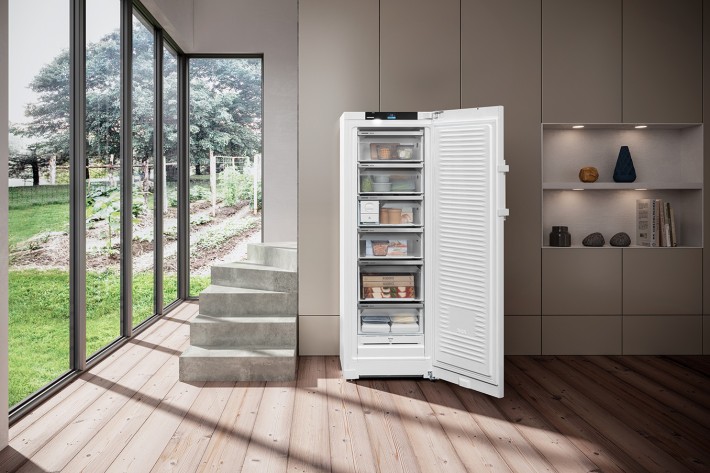 Posted On: December 16, 2022
Liebherr-Hausgeräte GmbH is revolutionising technology in its fridges and freezers, using a vacuum in conjunction with finely ground lava stone, the raw material perlite, to insulate its applianc...[
More
]
Kenmore and Galanz partner for home appliances deal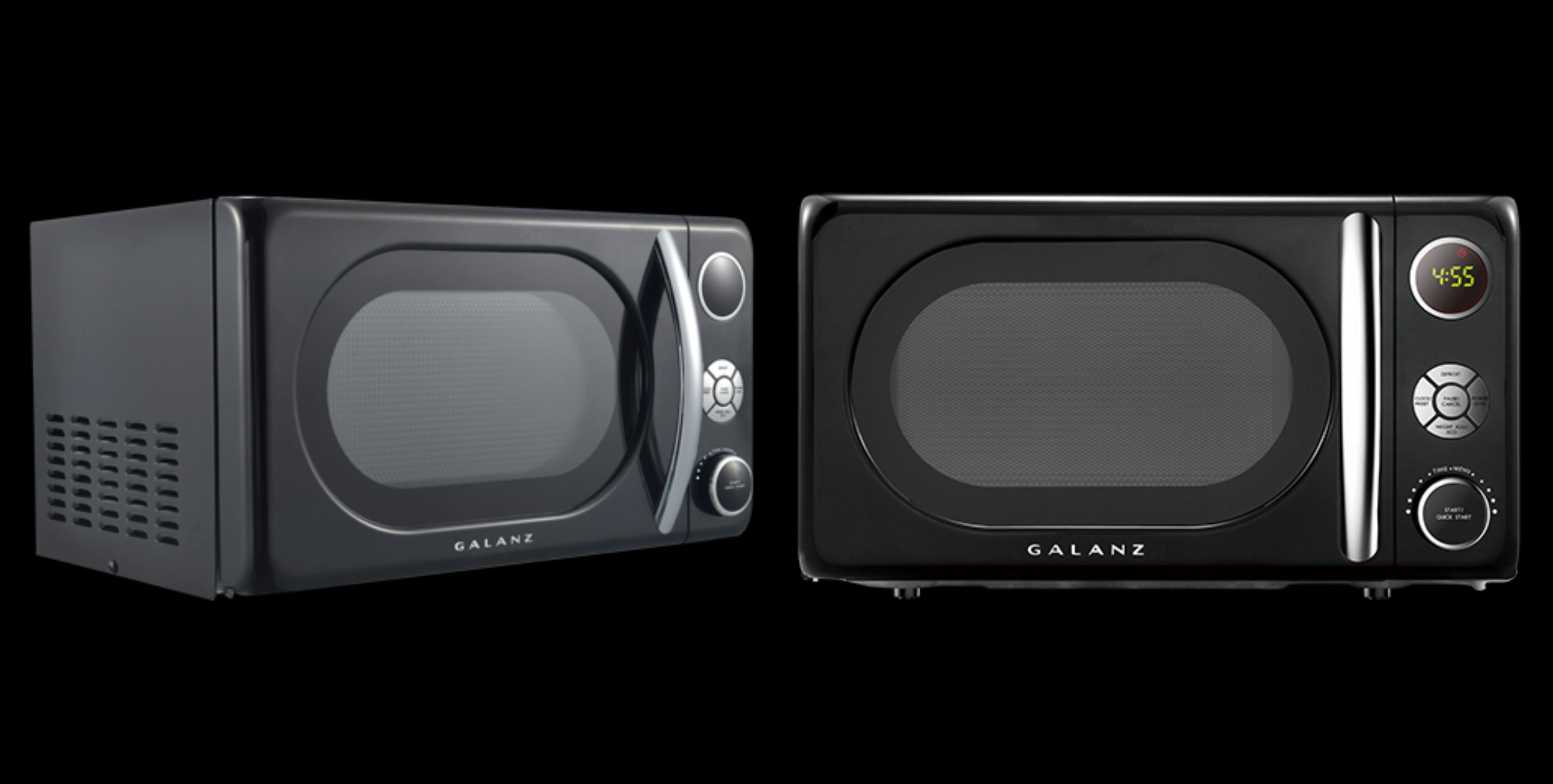 Posted On: December 8, 2022
The Americas branch of leading global home appliance manufacturer Galanz recently announced a partnership with the renowned home appliance brand Kenmore. Products include a range of innovative kitc...[
More
]
ROBAM Looks To Revolutionize Cooking With Combi Steam Oven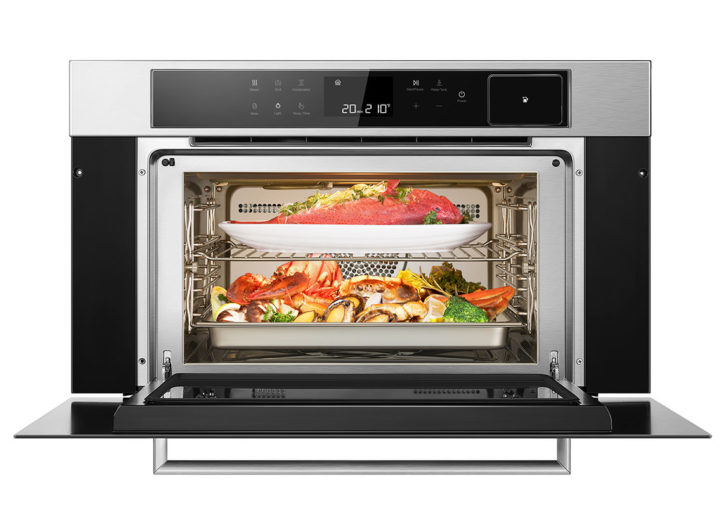 Posted On: December 7, 2022
Global kitchen appliance brand ROBAM has revealed their CQ762 Built-In Combi Steam Oven, the kitchen solution that incorporates over a dozen cooking functions into a single package. While the combi-st...[
More
]
Fisher and Paykel says slow living will dominate appliance trends in 2023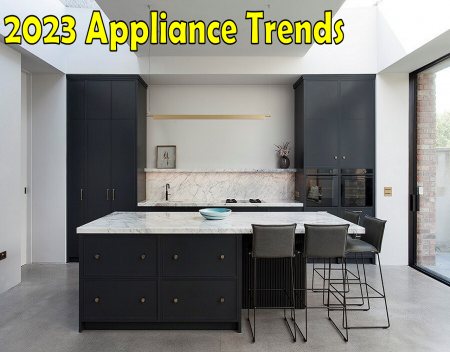 Posted On: December 5, 2022
Slow living is the ethos of consuming more mindfully and consciously, which Fisher & Paykel believe "will seep into all aspects of our daily lives, from food to laundering our clothes to the ...[
More
]
The WineCooler V4000 90 by V-Zug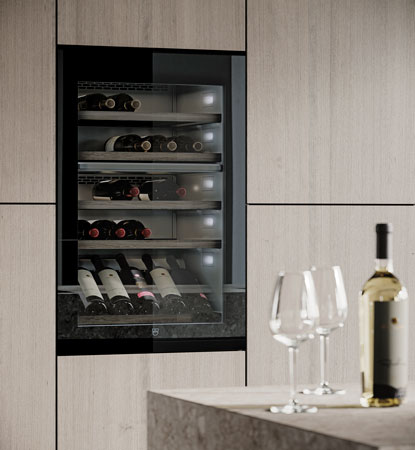 Posted On: December 2, 2022
Among its new products 2022-23, V-Zug presents the WineCooler V4000 90, characterized by classic design and lifestyle-oriented features. It is a built-in model offering space for up to 38 bottles and ...[
More
]
Bertazzoni wins the Archiproducts Design Award 2022

Posted On: November 29, 2022
The new induction hob with integrated hood P804ICH2M37NT by Bertazzoni received the Archiproducts Design Award 2022. The ADA award aims to reward research and innovation, especially when able to empha...[
More
]
Miele dryers reach A rating for energy efficiency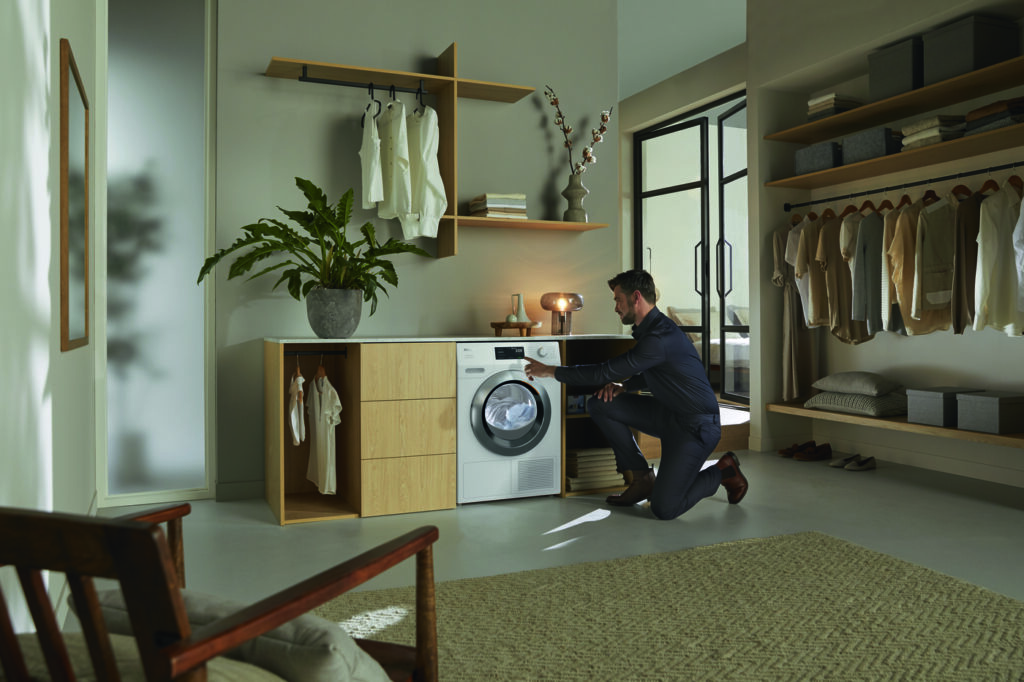 Posted On: November 28, 2022
The latest generation Miele dryers are equipped with a heat pump overshoot the A+++ rating for energy efficiency by a margin of 10%, whilst conventional condenser and vented dryers only achieve, at be...[
More
]
Lowe's Expands Premium Appliance Lineup With Miele Partnership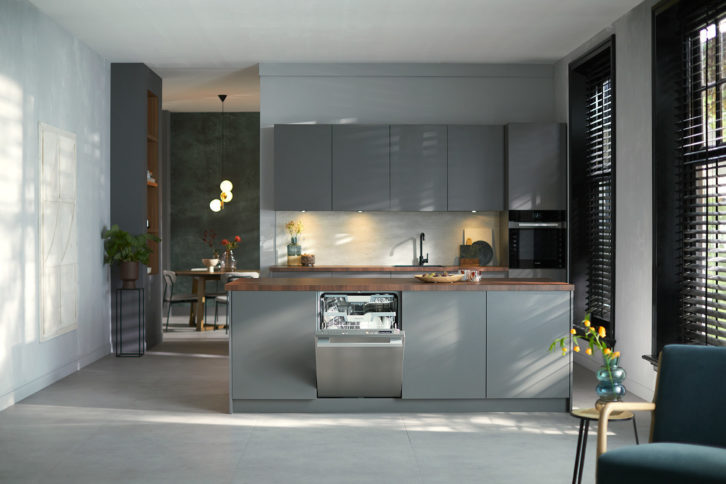 Posted On: November 28, 2022
Lowe's has expanded its assortment of premium appliances through a new exclusive home center partnership with Miele, the largest family-owned German premium appliance manufacturer. Lowe's ...[
More
]
Panasonic new Slow Cooker is available in the MEA region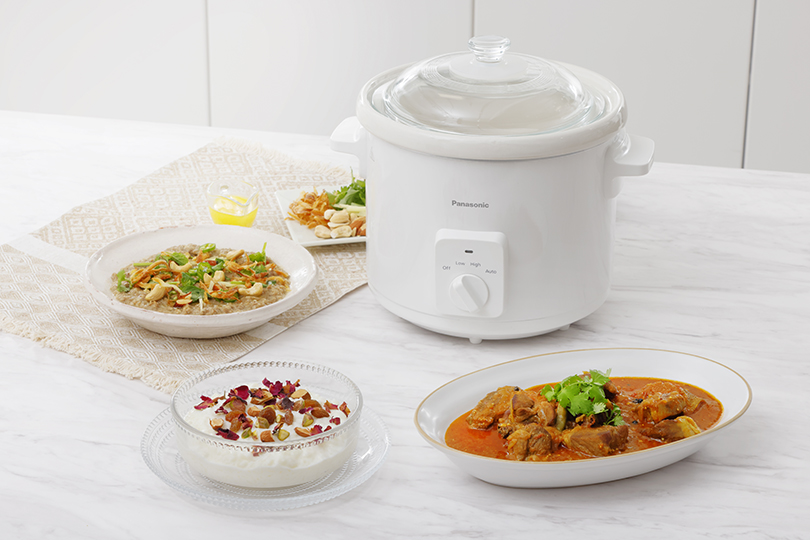 Posted On: November 23, 2022
Panasonic has recently introduced its Slow Cooker NF-N51A in the Middle East and Africa region. Available in 5-liter version, the Panasonic Slow Cooker distributes heat evenly throughout cooking, allo...[
More
]
Perfection the fully automatic coffee machine by WMF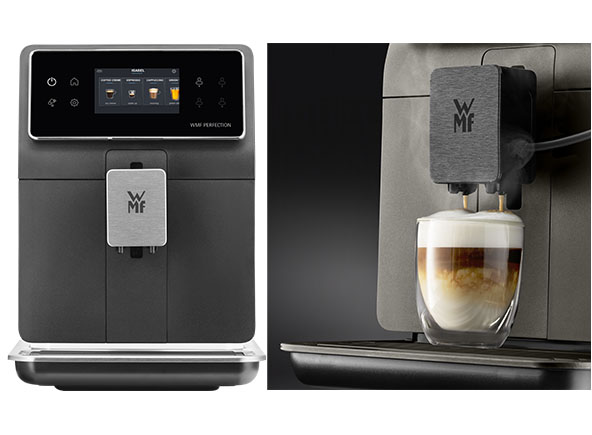 Posted On: November 22, 2022
WMF, Germany company and a brand of Groupe SEB, has recently launched WMF Perfection, its new fully automatic coffee machine. This innovation, combines sophisticated design, French manufacturing, ultr...[
More
]
Grundig dishwasher in A -10 percent class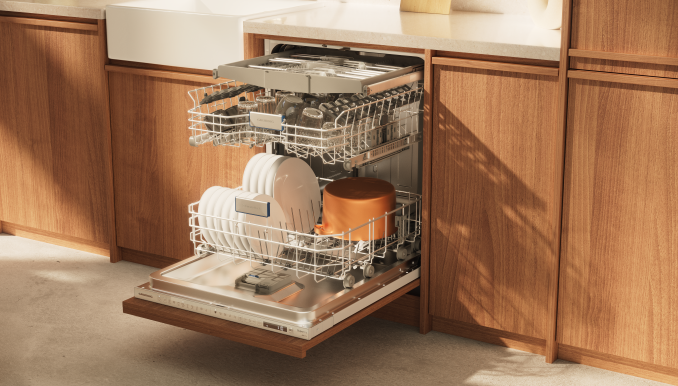 Posted On: November 21, 2022
In the dishwasher sector Grundig presents an important novelty: the 60 cm class A fully integrated dishwasher (model GNVP4611C). Part of the new Prologue collection, which expresses the aesthetic path...[
More
]
LG Debuts Largest Counter-Depth Refrigerator And One-Hour Dishwasher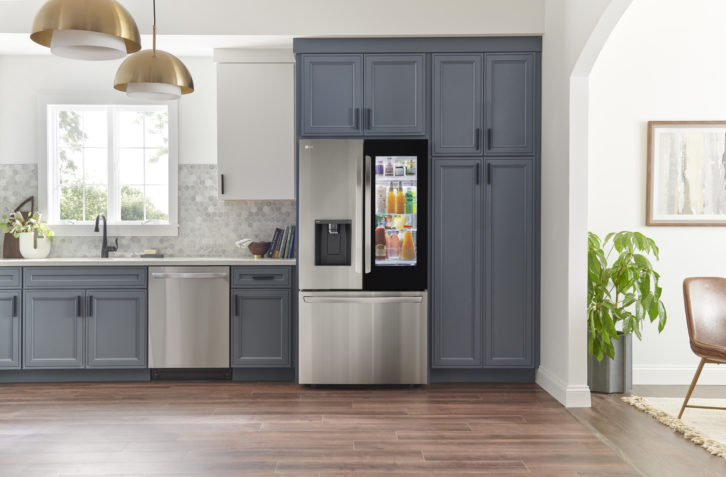 Posted On: November 17, 2022
LG Electronics is debuting its spacious 27 cu. ft. Counter Depth Max Refrigerator and Smart Top Control Dishwasher with One-Hour Wash & Dry. The company is pleased to offer the largest counter-dep...[
More
]
A personalized kitchen with LG Objet Collection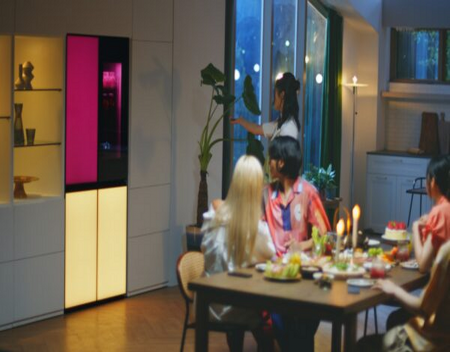 Posted On: November 14, 2022
MoodUP refrigerator by LG is this year the addition to the LG Objet Collection lineup. Featuring color-changing LED door panels that can be easily controlled with the LG ThinQ app, MoodUP is a very cu...[
More
]
New opportunities for small household appliances as adoption of IOT grows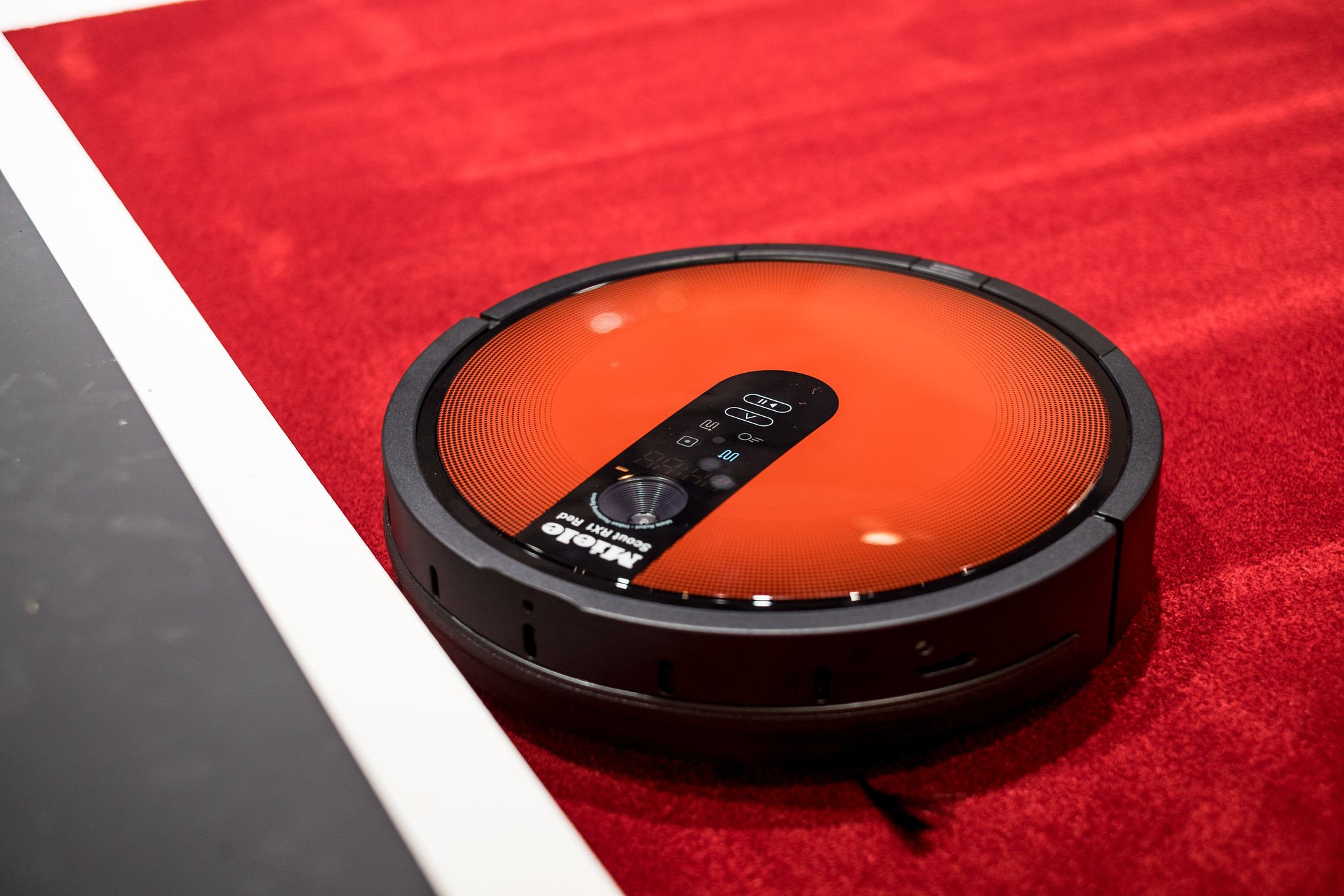 Posted On: November 10, 2022
The rapid adoption of internet of things (IOT) technology is driving growth within the small household appliances sector, according to a new report from ResearchAndMarkets.com. The report states th...[
More
]
Hisense Completes First-Ever Full Kitchen Suite With Freestanding Ranges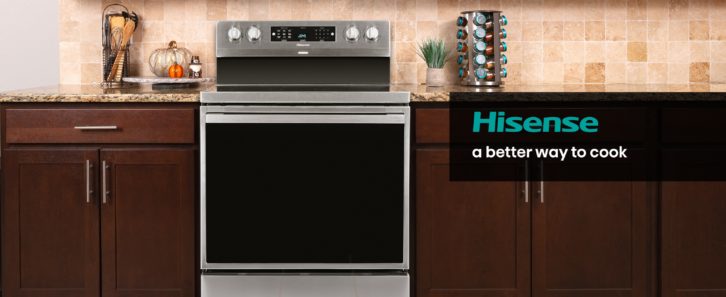 Posted On: November 9, 2022
After debuting its 2022 lineup at CES, Hisense recently announced the availability of its ranges, completing the brand's first-ever full kitchen suite for U.S. consumers. The spacious, stainl...[
More
]
Whirlpool to integrate smart appliances into Matter Smart home ecosystem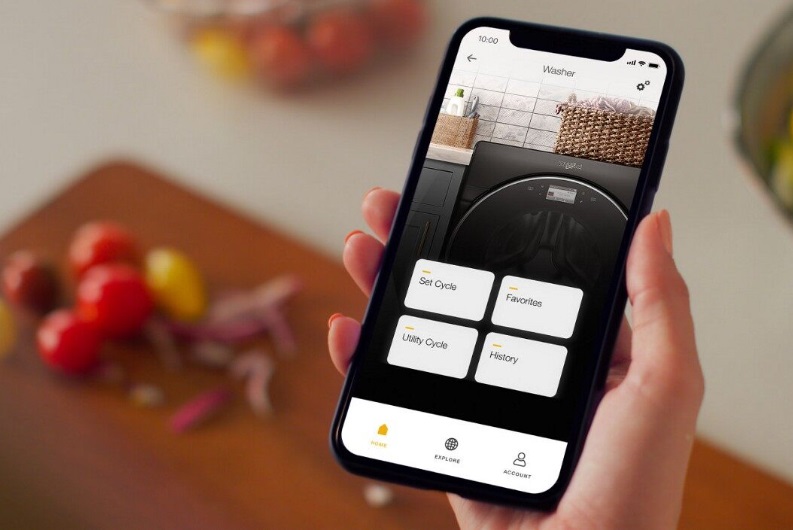 Posted On: November 7, 2022
Whirlpool Corporation has announced it is taking steps toward making smart appliances work more harmoniously in home ecosystems Future appliances will now work with and support Matter, which is widel...[
More
]
Dreame Technology launches new AI powered vacuum cleaner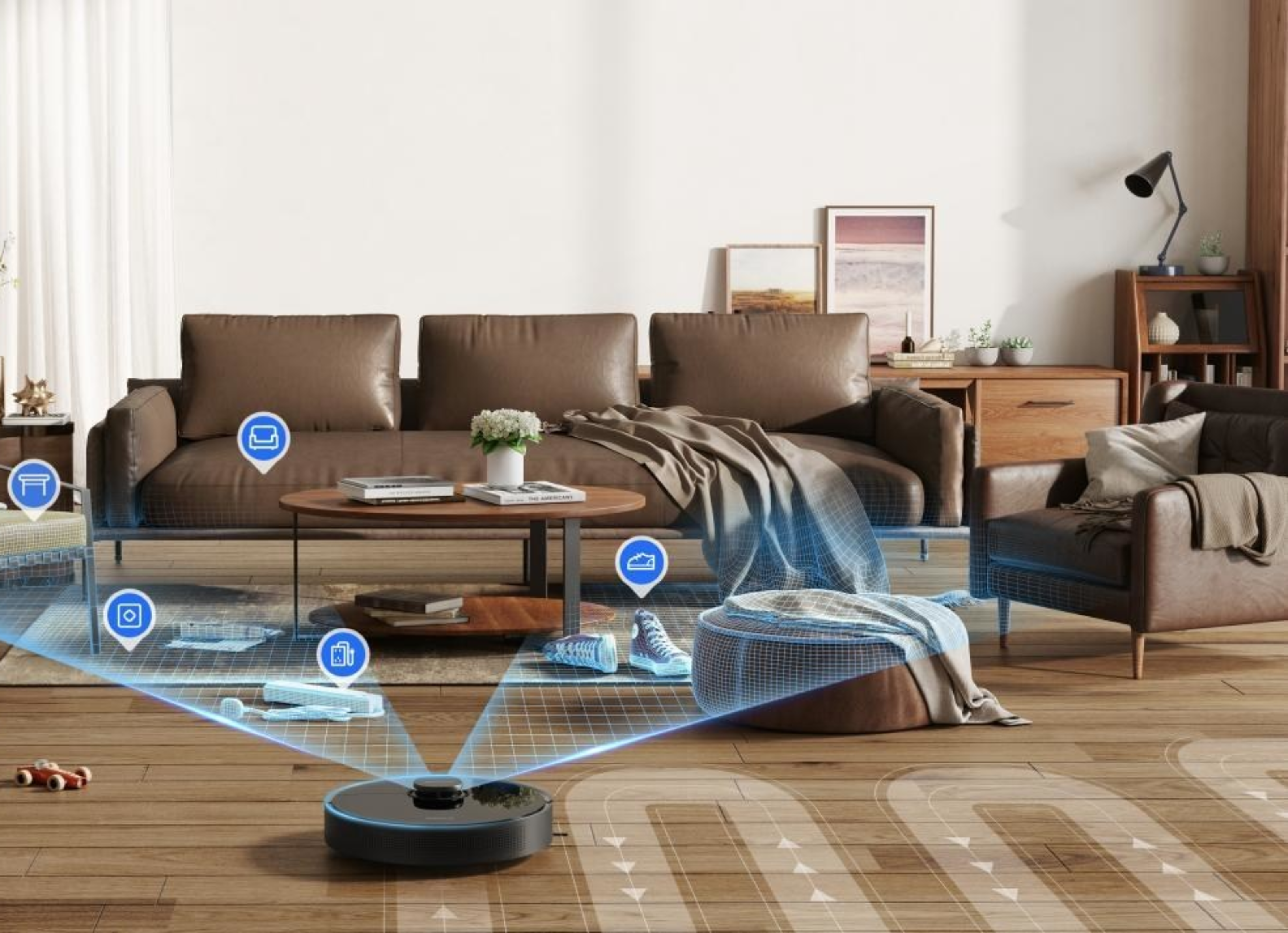 Posted On: November 4, 2022
Smart home appliance outfit Dreame Technology has announced a new AI-powered robot vacuum, the DreameBot D10s Pro, which will be released this month. The DreameBot D10s Pro has a range of attractiv...[
More
]
The Material Focus initiative for appliances recycling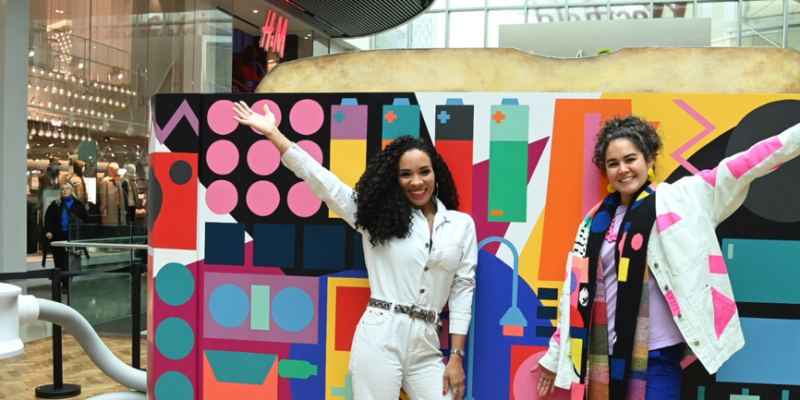 Posted On: October 31, 2022
In the UK every year more than 11 million toasters are thrown away according to research commissioned by Recycle Your Electricals. Among people who dispose of them, almost half (46%) d...[
More
]
2023 Best Luxury Appliance Brands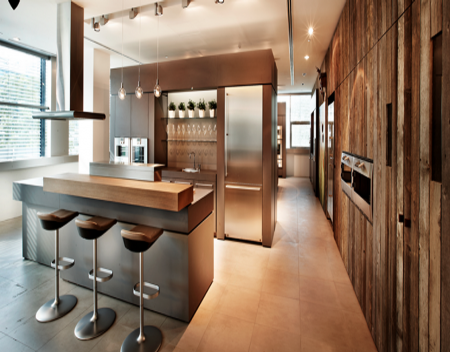 Posted On: October 31, 2022
In this article, you will learn about the best luxury appliance brands, their strengths, and some possible drawbacks. You will also learn about the best appliances, what makes a kitchen luxurious, ...[
More
]
Fill Your Glass To Your Liking With Dacor's Builty-In Wine Dispenser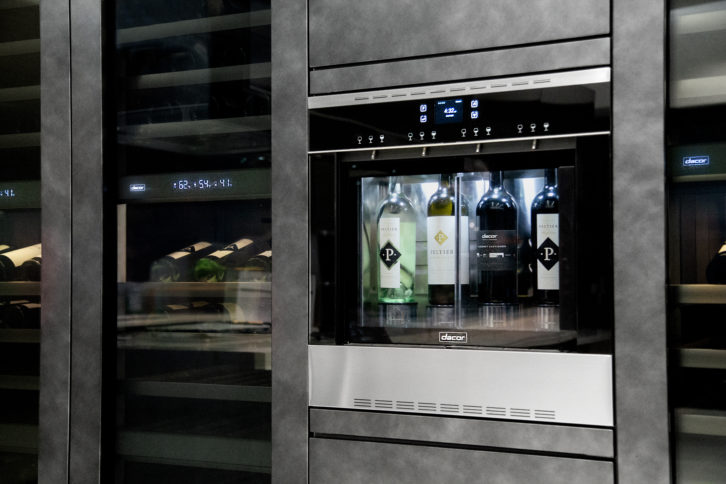 Posted On: October 28, 2022
With the holiday season fast approaching, consumers are searching for new appliances that are sure to be a hit at family gatherings and parties with friends. Dacor's 24-Inch Built-In Wine Dispen...[
More
]
2023 The Best Built-In Coffee Machine

Posted On: October 28, 2022
Built-in coffee systems give you the best cup of coffee, better than any other option at home. With a built-in coffee maker, you can make personalized, high-quality coffee beverages at the touch of...[
More
]
Hoover makes cleaning easy with new AntiTwist vacuum cleaners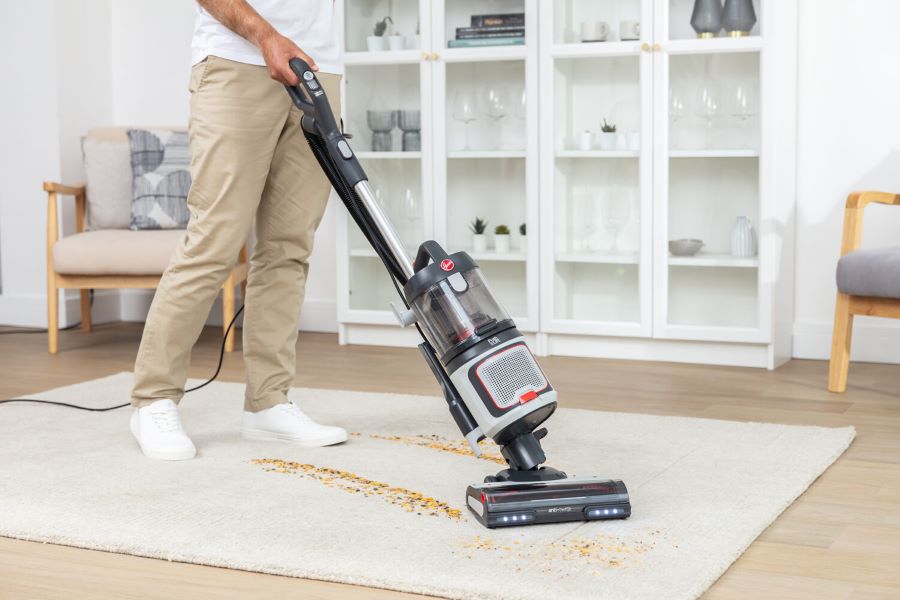 Posted On: October 26, 2022
Appliance giant Hoover has announced two new Anti-Twist vacuum cleaners, the HL5 Push & Lift Upright with Anti-Twist and the HF9 Anti-Twist Cordless, each coming with a separate 'Pets' v...[
More
]
New household appliances by Changhong leverage latest technology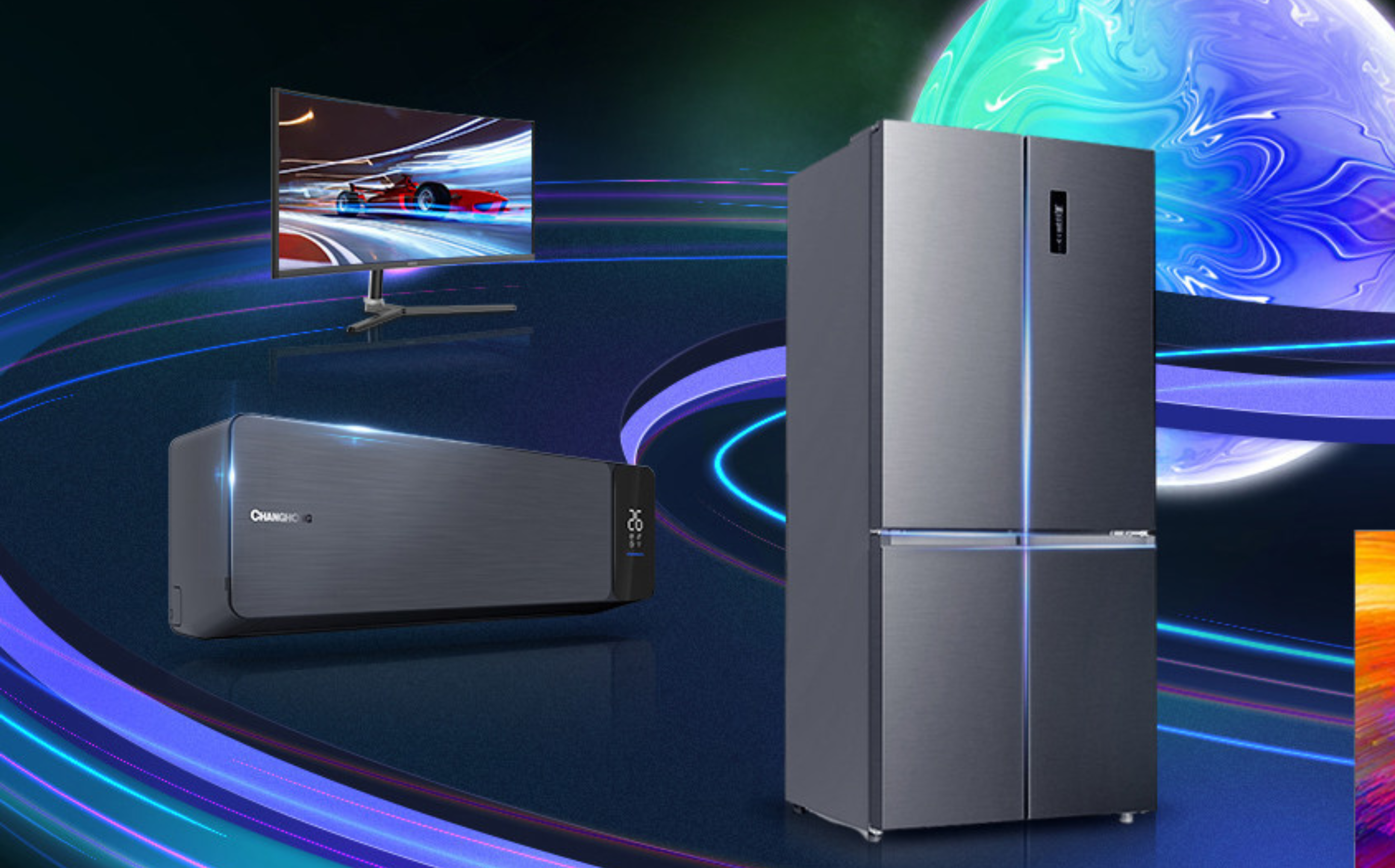 Posted On: October 24, 2022
One of China's leading consumer electronics and household appliances manufacturers has lifted the curtain on a new range of devices. The range of products by Changhong includes 5G eco-friendl...[
More
]
Should You Buy a Speed Queen Top-Load Washer?

Posted On: October 23, 2022
Speed Queen has become a go-to laundry set for top load laundry. It's almost like many people want their old indestructible Maytag back from 30 years ago, and Speed Queen is the next best option. ...[
More
]
ASKO Helps Consumers Store And Age Their Wine At Perfect Temperature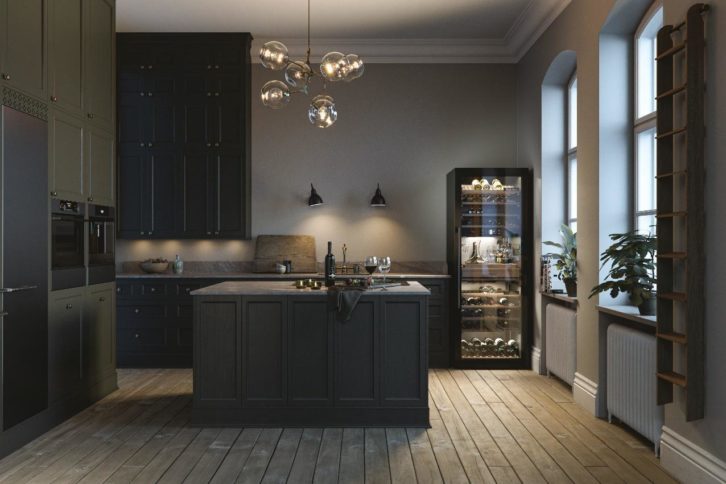 Posted On: October 21, 2022
ASKO has announced the release of the Wine Climate Cabinet and Wine Aging Cabinet, the company's first-ever refrigeration appliances in the U.S. and Canada. More than just appliances, ASKO touts...[
More
]
What Should You Pay for an Appliance Service Call?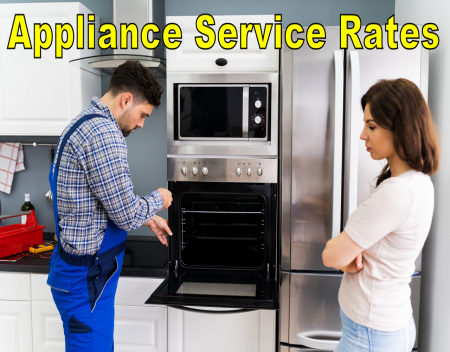 Posted On: October 21, 2022
What should you pay for a service call, and better yet, what should you expect from a service call? In this article, you will learn all about the average cost of repair. What You Should Expect f...[
More
]
Sharp Goes Virtual With New 3D Virtual Kitchen Showroom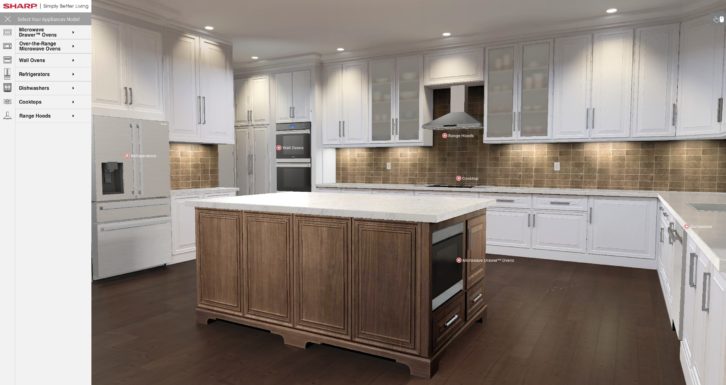 Posted On: October 19, 2022
Sharp Home Electronics Company of America (SHCA) announced the launch of the Sharp Virtual Kitchen Showroom, available now on shop.sharpusa.com and expanding soon to select premium appliance retailers...[
More
]
Blossom the new Design Series Stand Mixers by KitchenAid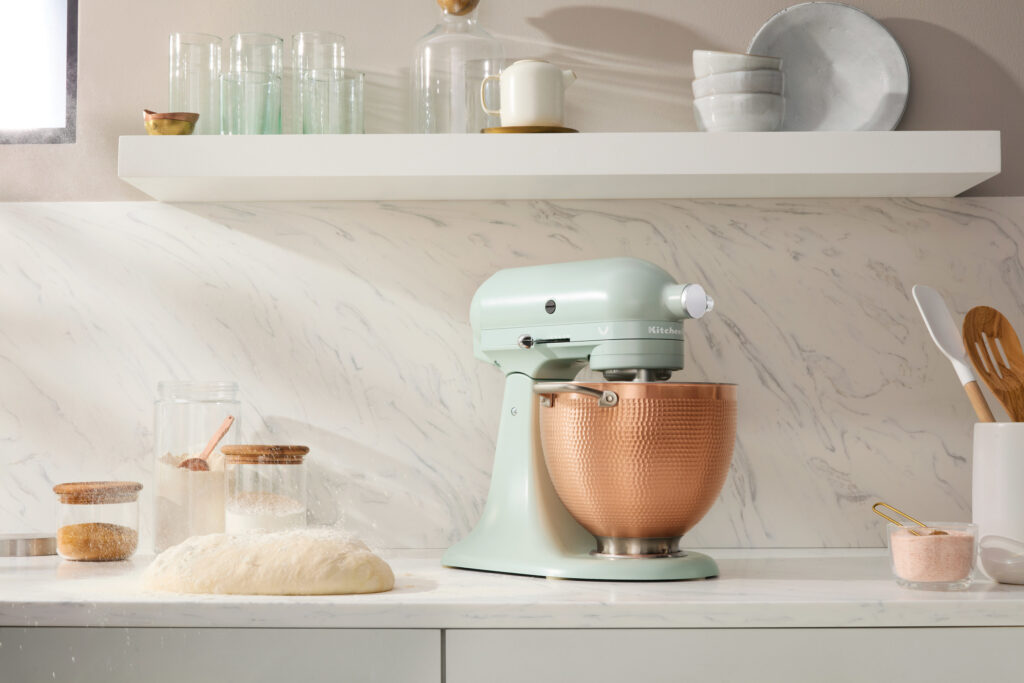 Posted On: October 18, 2022
KitchenAid has recently introduced Blossom, the latest of the brand's Design Series Stand Mixers. The product is characterized by soft thyme green color and botanical accents, inspired by the ar...[
More
]
Bosch Invests 200 Million into Fuel Cell Stacks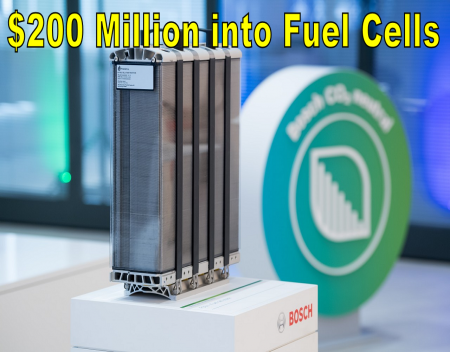 Posted On: October 18, 2022
Anderson, South Carolina, The long-anticipated possibilities presented by fuel cell technologies continue to become a reality globally and in the United States. Mobile fuel cell technology presents a ...[
More
]
Samsung washing machine reduces microplastic to 54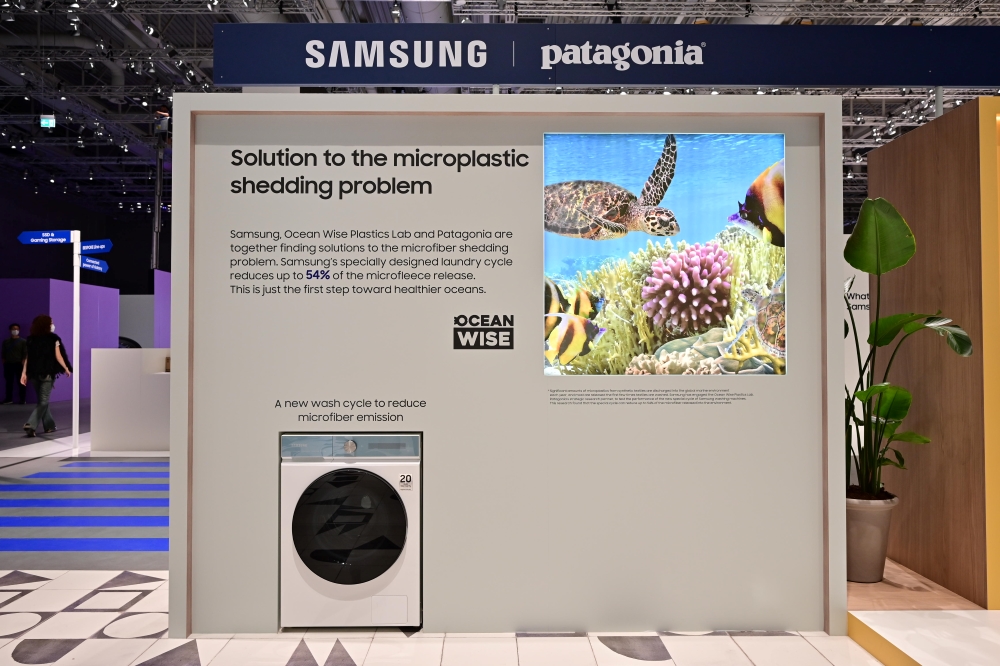 Posted On: October 13, 2022
Early last year, executives from Samsung and Patagonia met to begin discussions on developing a solution to reduce microplastics that are shed from clothes when washed. Microplastics have a major impa...[
More
]
Elmira Stove Works Acquired By Plaintree Systems, Now Under Leadership Of David Watson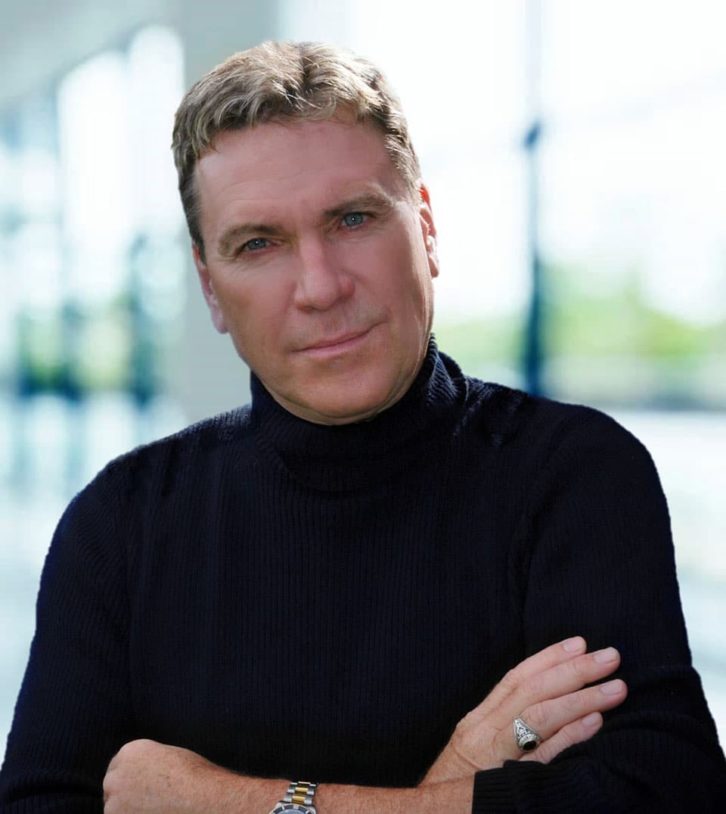 Posted On: October 13, 2022
After acquiring Elmira Stove Works, Plaintree Systems CEO David Watson is working tirelessly toward taking the brand to new heights. Watson, a newcomer to the kitchen appliance industry, wishes to con...[
More
]
Miele washing machines at the top of StiWa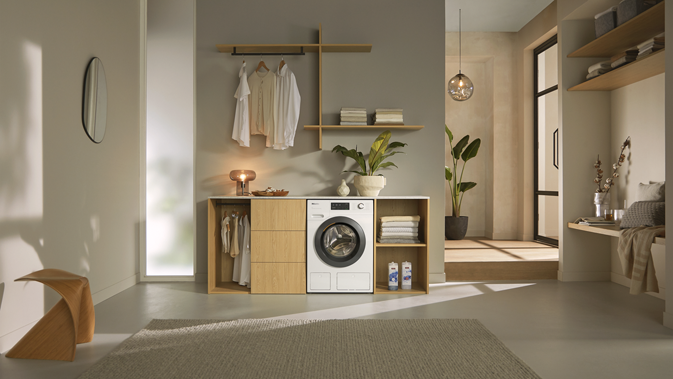 Posted On: October 11, 2022
In the current edition of Stiftung Warentest (StiWa) 'test' magazine (10/2022), the WCI 870 WPS and the WWE 360 WPS GreenPerformance washing machines by Miele achieved the top mark of Good...[
More
]
The new Candy appliances technological and smart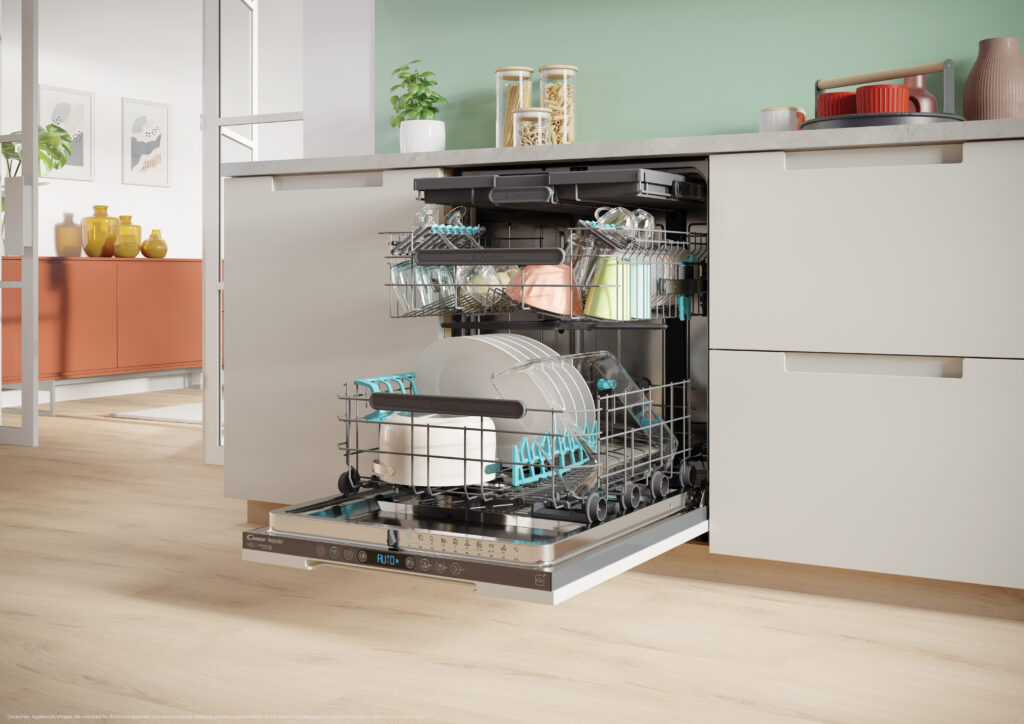 Posted On: October 6, 2022
Candy RapidO' dishwasher During the latest edition of IFA exhibition, Candy has presented its most interesting news, among which some advanced products for the kitchen, responding to the bran...[
More
]
Tecnoinox at the Food and Hotel Asia HoReCa exhibition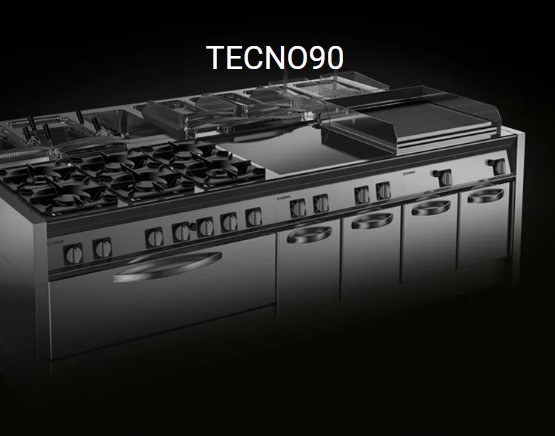 Posted On: October 3, 2022
From 25 to 28 October 2022 Tecnoinox will display the best of its professional offer at the Food & Hotel Asia (FHA) HoReCa exhibition in Singapore. The Italian company, which has been designing an...[
More
]
Posted On: September 26, 2022
Sense by Falmec fits elegantly into the domestic landscape constantly carrying out an important task: analysing air quality and the factors that affect psychophysical well-being. Small size, understat...[
More
]
Posted On: September 22, 2022
A kitchen designed for the well-being of those who live there is increasingly an environment with a rich technological equipment. Even with regard to the pleasure of coffee, today at home it is possib...[
More
]
Miele presents the new dishwashers with FrontFit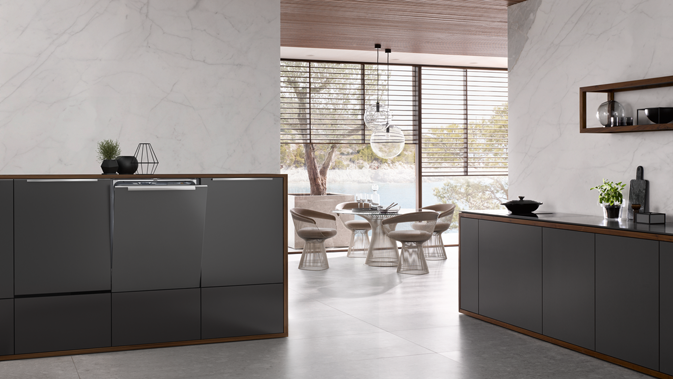 Posted On: September 21, 2022
As kitchens increasingly merge with dining and living areas, Miele proposes its dishwashers with FrontFit, a technology available with immediate effect ex works on selected models from the G 7000 seri...[
More
]
Bosch awarded for its smart home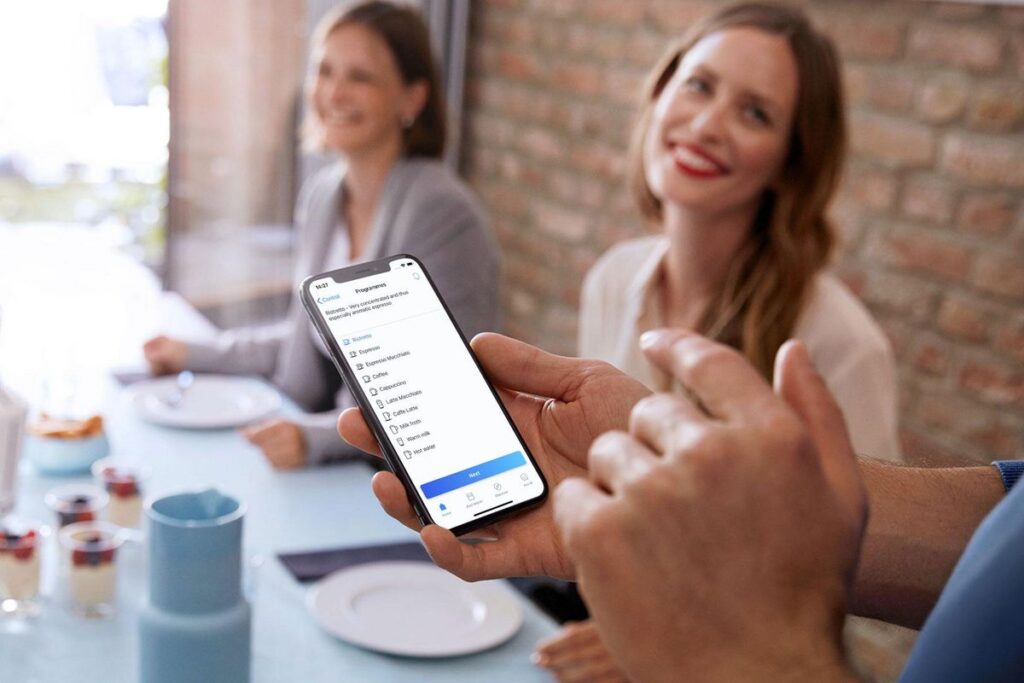 Posted On: September 15, 2022
Bosch was named "Connected Home Company of the Year" in the 6th annual IoT Breakthrough Awards program conducted by IoT Breakthrough, a market intelligence organization that recognizes the t...[
More
]
The new Automatic Bread Maker by Panasonic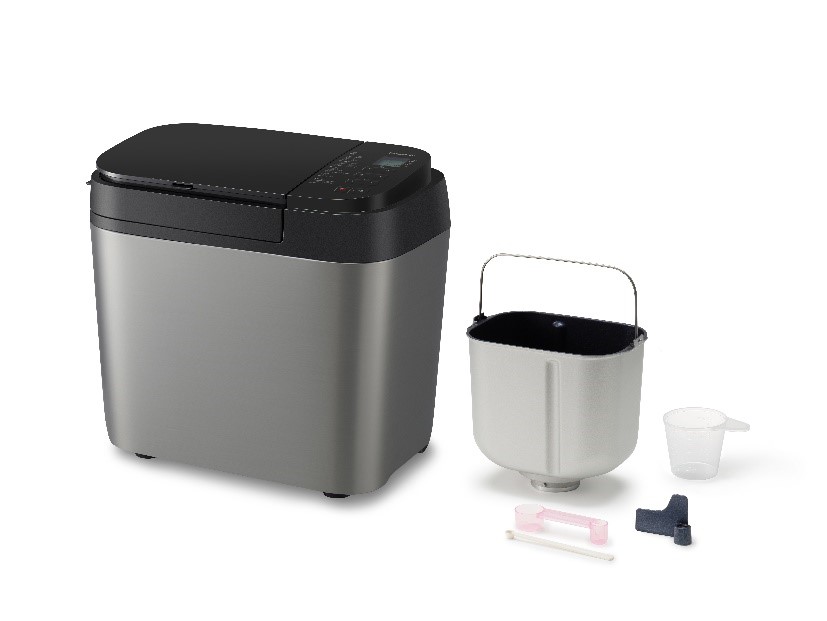 Posted On: September 9, 2022
Panasonic recently launched the Automatic Bread Maker (SD-R2550), an innovative home appliance for baking a variety of baked goods from the comfort of the user home, including breads, doughs, sweets, ...[
More
]
New Miele products focused on sustainability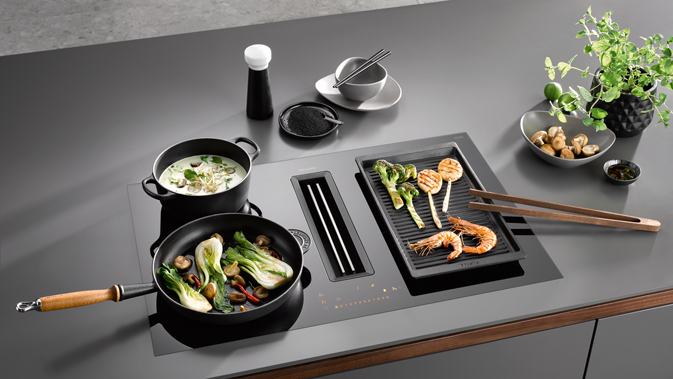 Posted On: September 7, 2022
Sustainability and climate protection characterized the new products of Miele, on display at IFA 2022. A contribution towards reducing food waste comes in the form of new free-standing refrigerators f...[
More
]
LG presents its PuriCare Objet Collection Aero Furniture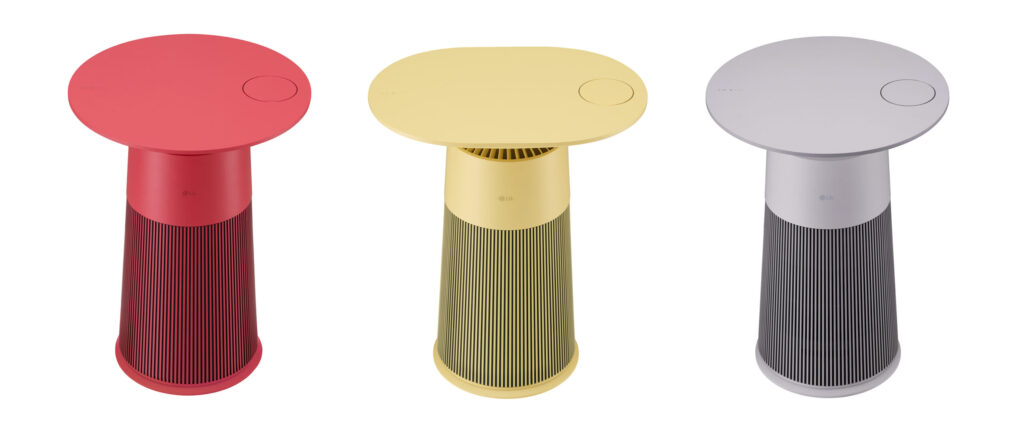 Posted On: September 6, 2022
This week LG Electronics is presenting its new air purifier, the PuriCare Objet Collection Aero Furniture, at IFA 2022 in Berlin. The model combines high performance and a design that can be tailored ...[
More
]
BSH brings new products and the new Solitaire at IFA 2022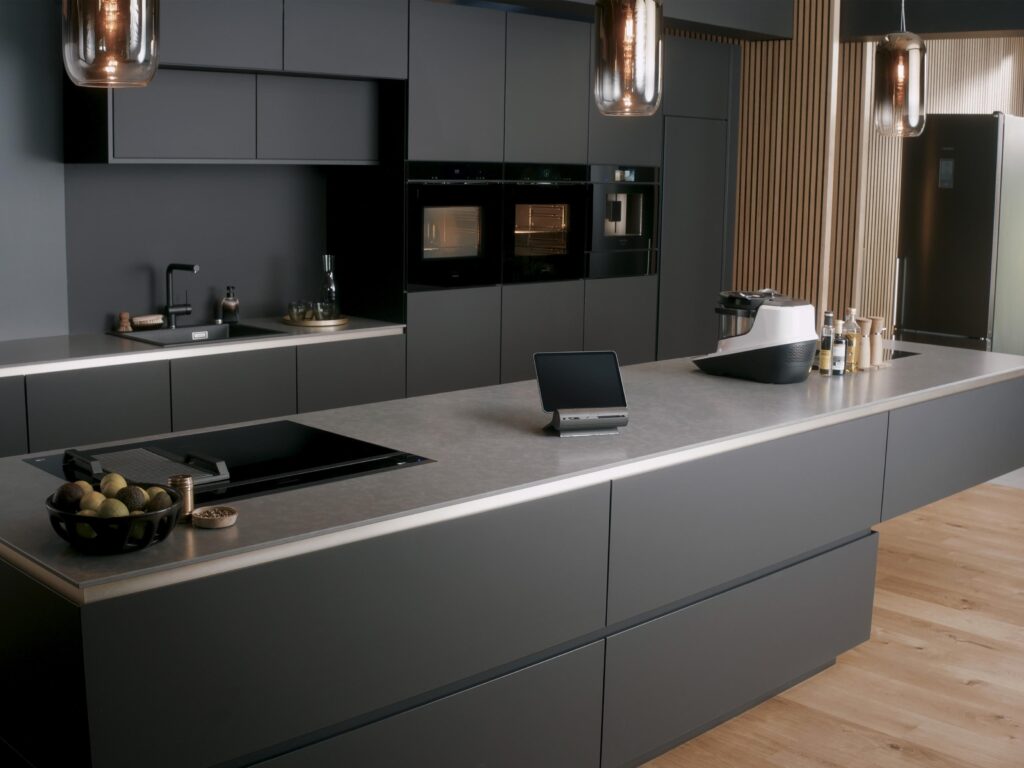 Posted On: September 5, 2022
BSH is presenting some interesting news at IFA 2022, that is taking place in Berlin. For the occasion Bosch, Siemens, Home Connect and the new BSH brand Solitaire will exhibit together until September...[
More
]
Samsung offers 20-year warranty for digital inverter technology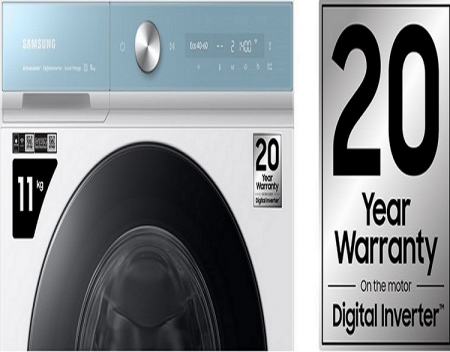 Posted On: September 1, 2022
Samsung's vision for sustainable solutions at home includes reducing waste by extending the lifespan of its appliances through reliability and sustainable solutions based on durability. This allows ...[
More
]
Liebherr to showcase the future of sustainable refrigeration and freezing at IFA 2022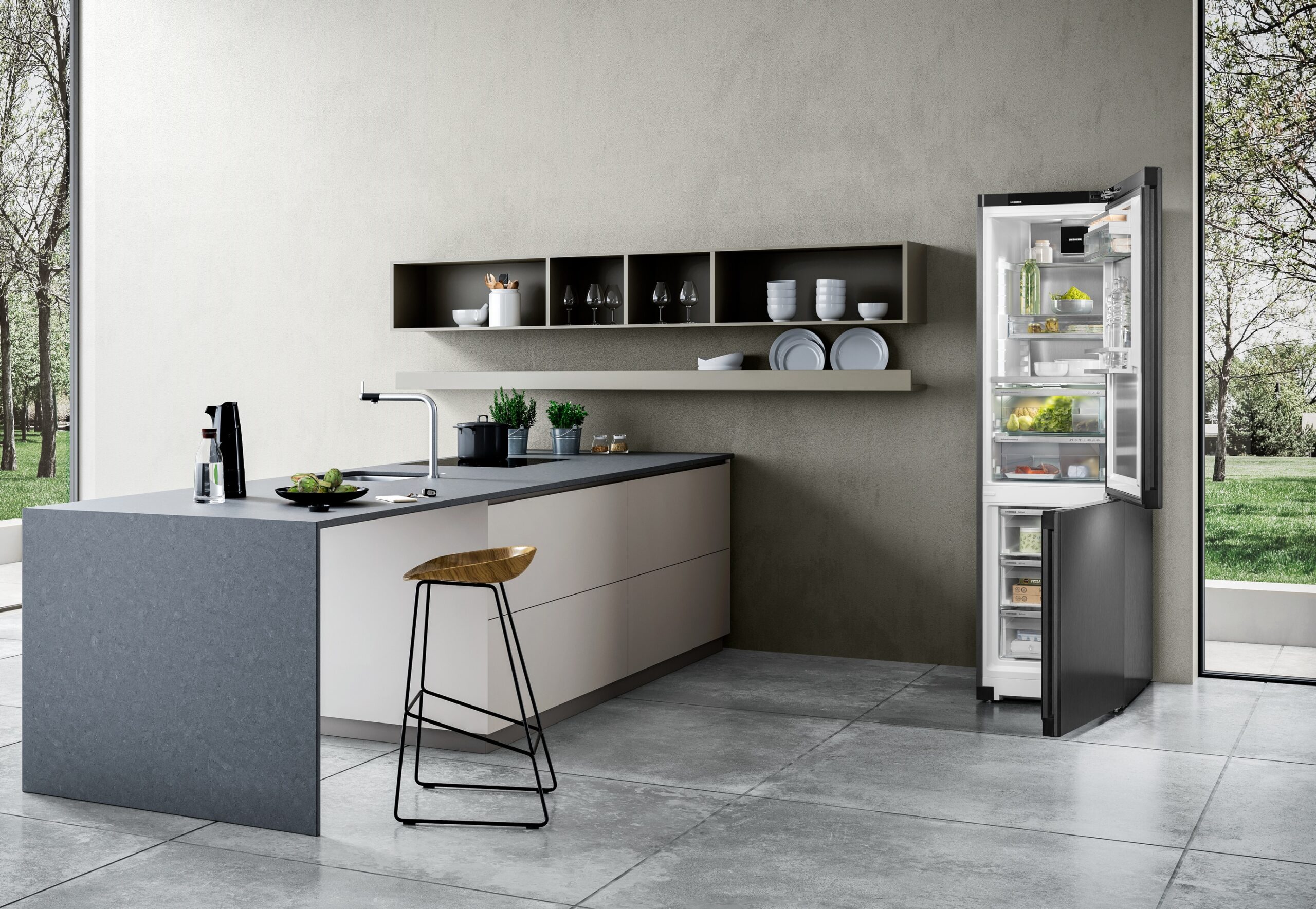 Posted On: August 30, 2022
Liebherr-Hausgeraete is presenting its latest innovations at this year's IFA, under the motto "shaping the future of freshness". Its products and freshness solutions are all geared towar...[
More
]
3M looks to create next generation of household appliances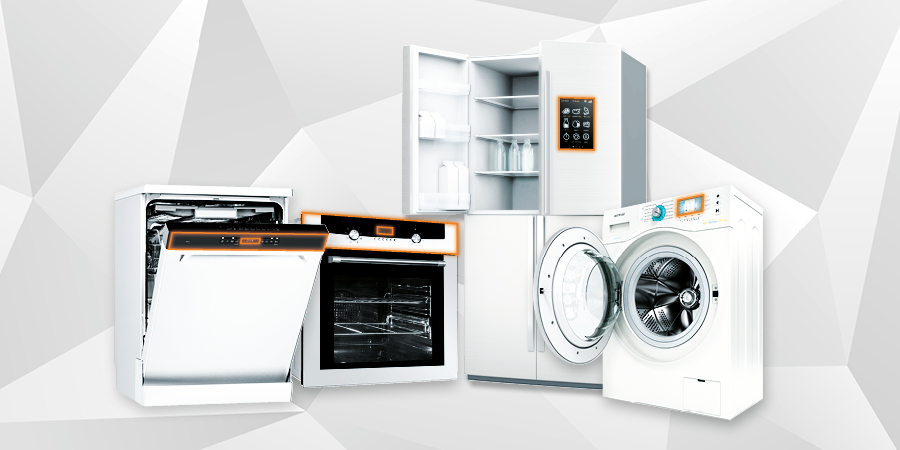 Posted On: August 30, 2022
Building the next generation of household appliances The home appliance market continues to record good growth, offering easy to use appliances and helping to improve the quality of life for many peo...[
More
]
Electrolux launched Appliance-as-a-Service program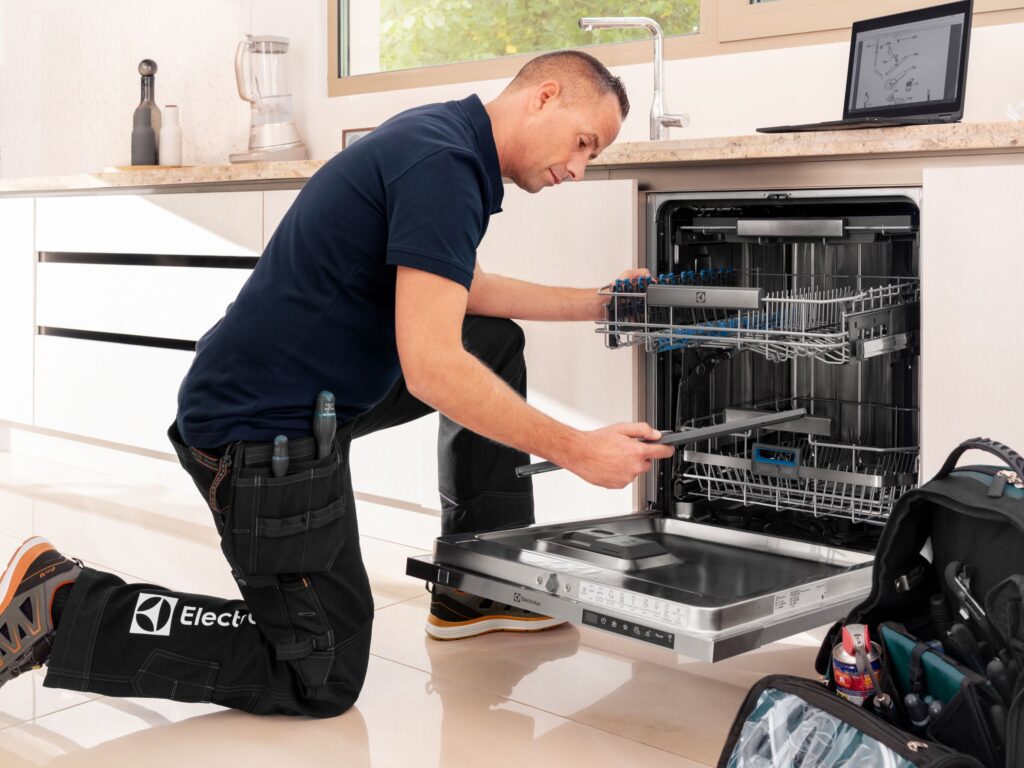 Posted On: August 29, 2022
Electrolux presented the new 'Appliance-as-a-Service' program, an initiative for landlords already signed by SKB. The program aims to contribute to the circular economy by integrating a ci...[
More
]
'Real Housewives of NJ' Star Has Designed Your New Outdoor Kitchen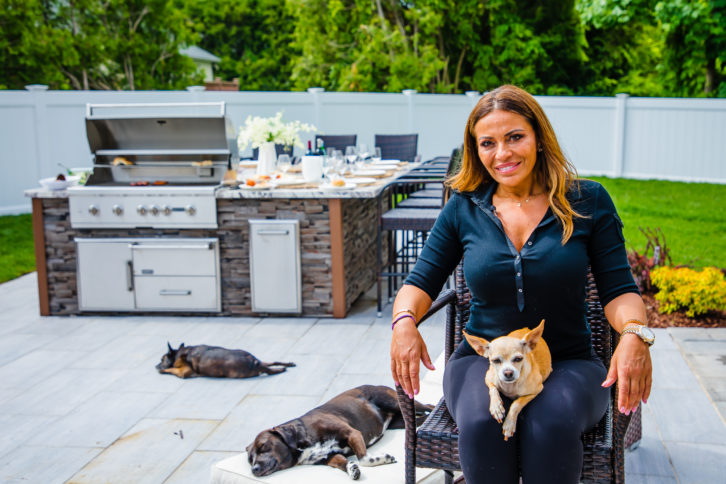 Posted On: August 29, 2022
"The Real Housewives of New Jersey" star Dolores Catania is moving into the outdoor kitchen space, as her unique concept was selected as the winner of RTA Outdoor Living's "Cho...[
More
]
Premium air purification robot that combines performance convenience and design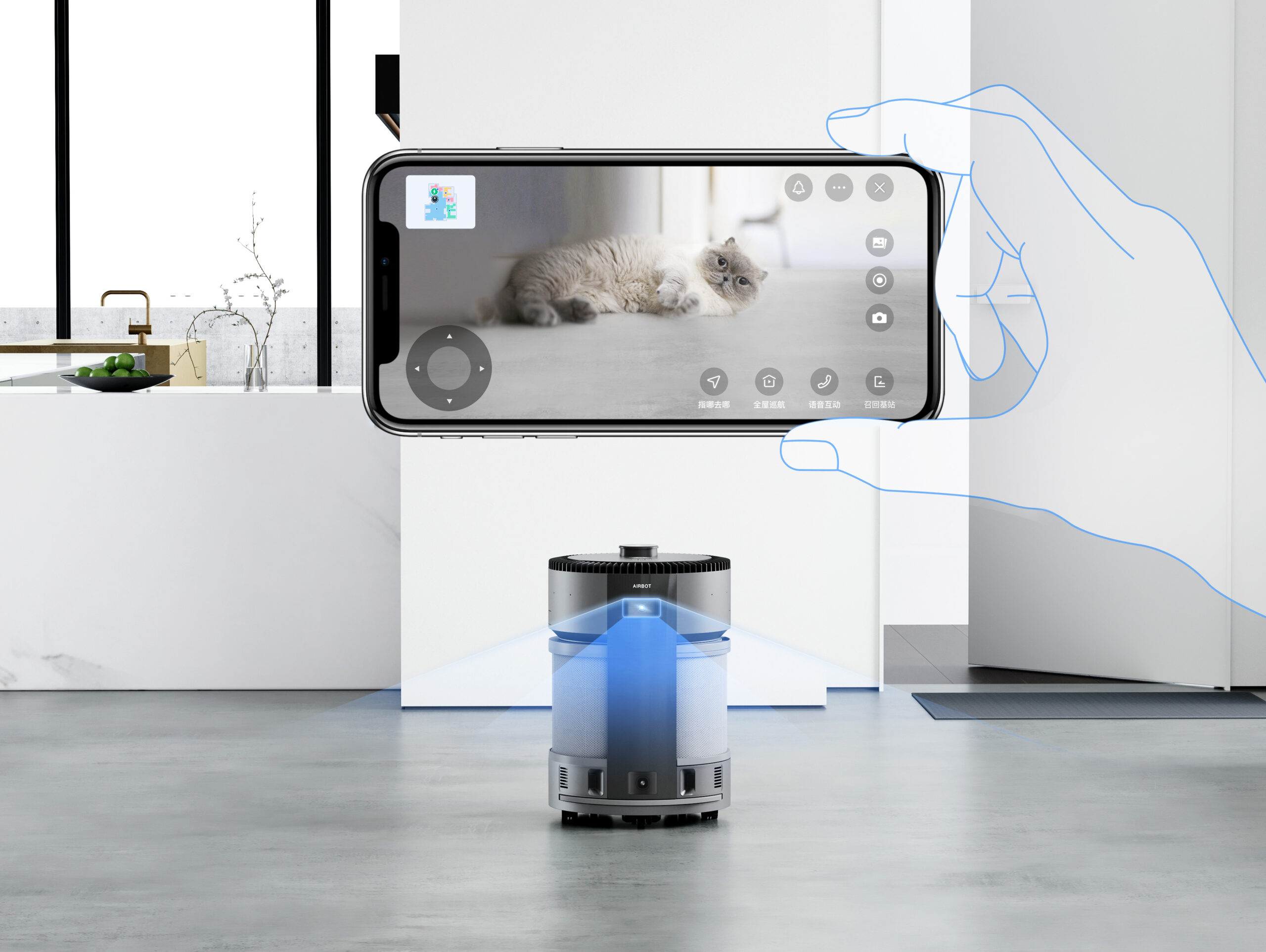 Posted On: August 28, 2022
With the Airbot Z1, Ecovacs Robotics has launched its first "ground-breaking" air purifying robot. Ecovacs says its latest air purifier can help keep homes fresh and comfortable even after ...[
More
]
Vision 8 sustainability champion of Grundigs new TV lineup cuts back on plastic without compromise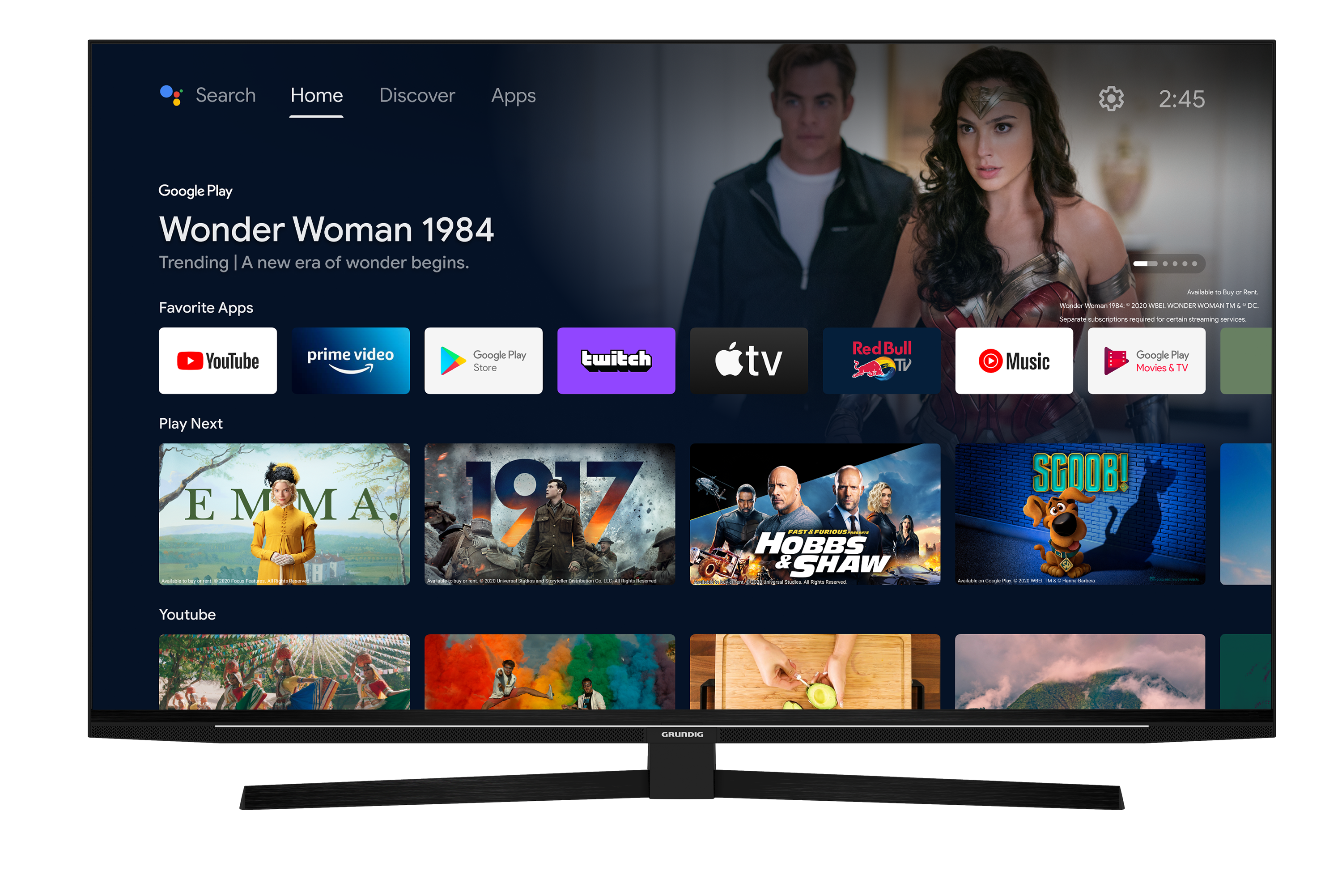 Posted On: August 23, 2022
The line-up features a selection of smart TVs, from the entry-level Vision 6 and Vision 7+ sets to the particularly sustainable Vision 8 and Vision 8+, as well as the flagship Vision 9 and Vision 9+. ...[
More
]
Kuvings unveils worlds first Commercial Blender with automatic opening and closing function ahead of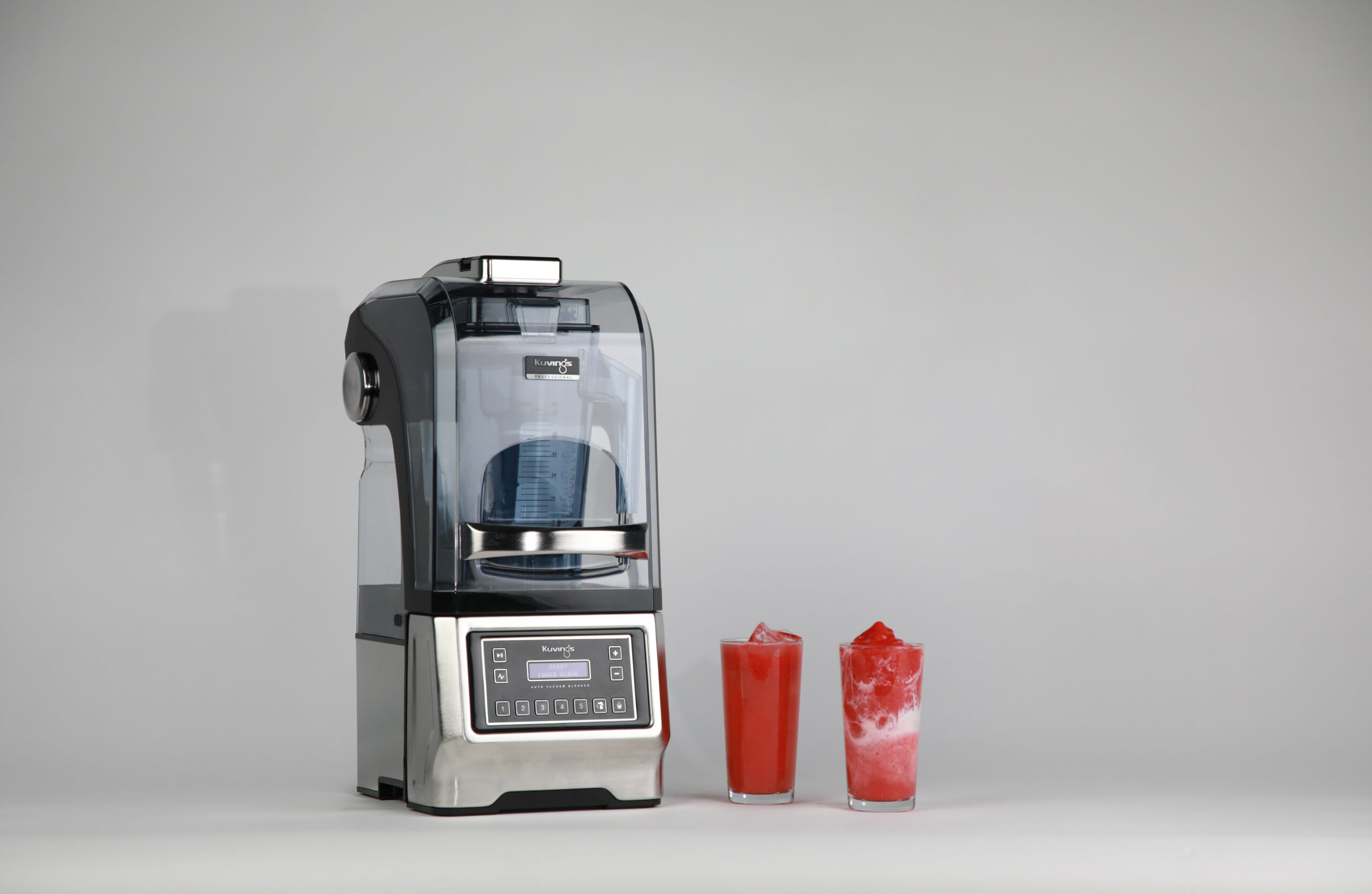 Posted On: August 23, 2022
Kuvings is proud to present the "world's first" commercial blender, with pioneering features including an automatic opening/closing function. In the fast-growing small home appl...[
More
]
Dometic DrawBar novel wine cooling solution for homes with limited storage space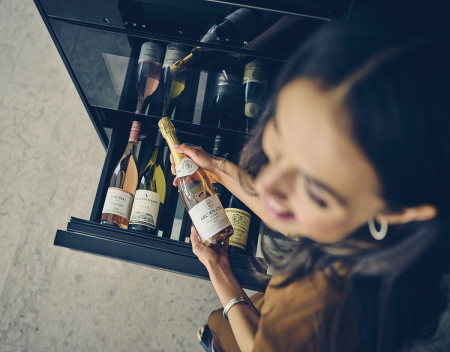 Posted On: August 23, 2022
Dometic expands its interior appliance portfolio with its groundbreaking compact wine cooling drawer, aptly named DrawBar. With a five bottle capacity and integrated design, this industry-first. Do...[
More
]
Beko presents new energysaving washing machines with AquaTech reducing drum cycles by up to 75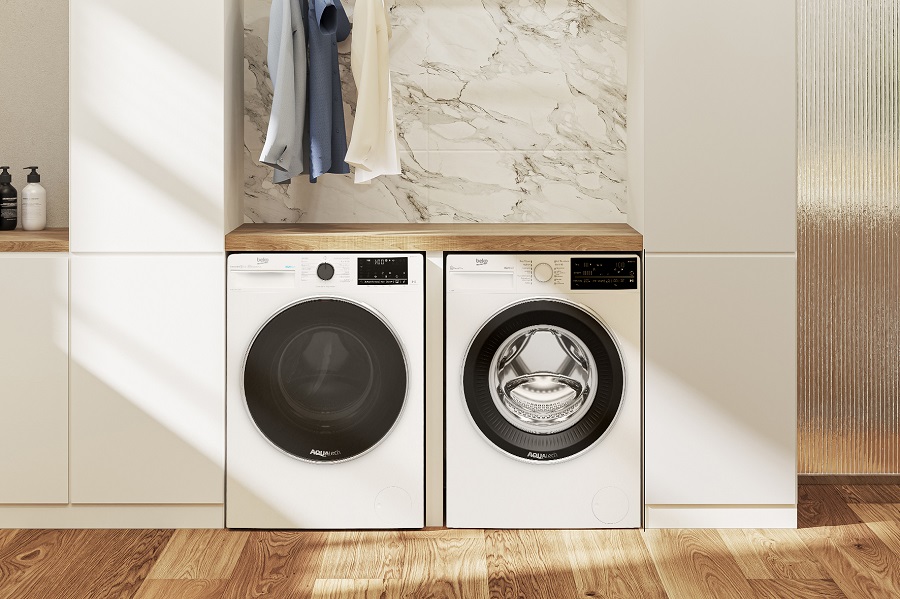 Posted On: August 21, 2022
Beko says its innovative AquaTech technology offers reliable cleaning without costing the earth, with the highest energy efficiency rating and up to 20% less power consumption compared to similar capa...[
More
]
Puppyoo Proudly Presents Their Premium Cordless Vacuum T12 Plus Rinse at the 2022 IFA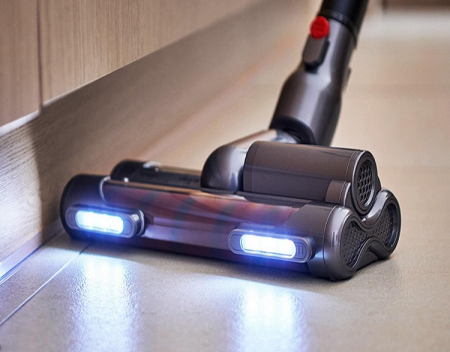 Posted On: August 18, 2022
The global vacuum designing brand Puppyoo will reveal its entire arsenal of innovative cleaning technology at IFA2022 in Berlin, the biggest trade show for consumer electronics and home appliances in ...[
More
]
COLOP emark go the mobile lifestyle printer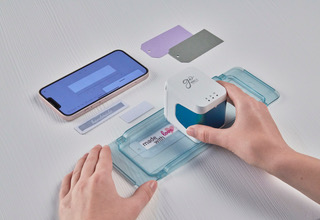 Posted On: August 17, 2022
With the multiple award-winning e-mark, COLOP, one of the world's leading manufacturers of modern marking solutions, has achieved a breakthrough in the field of mobile printing. The lates...[
More
]
Verona Appliances Offer Entry-Level Luxury Kitchen Products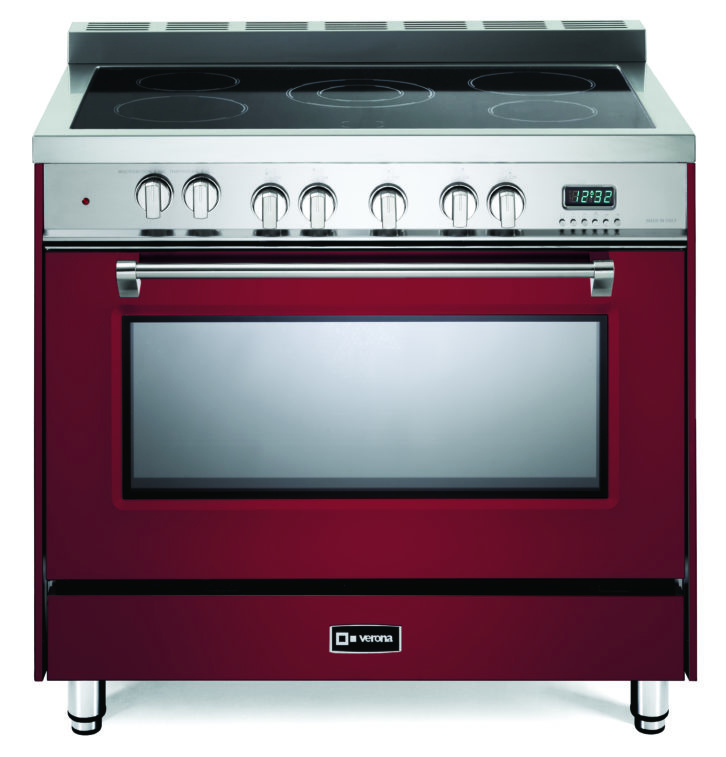 Posted On: August 17, 2022
It's no secret that appliances have been in short supply, and those that have been available have been affected by supply chain issues and inflation. Even with manufacturer's best efforts,...[
More
]
Sauberair launches innovative air purifier disguised as a work of art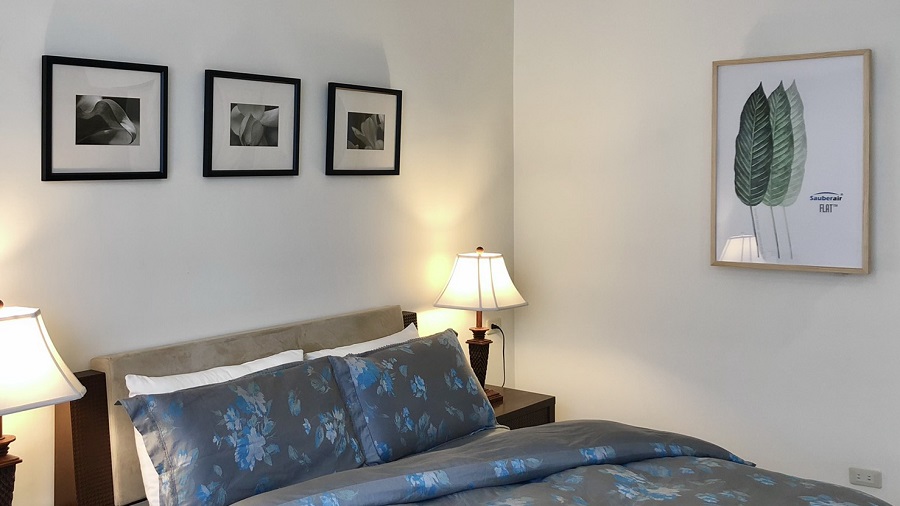 Posted On: August 16, 2022
Sauberair claims to have developed the world's thinnest, most effective, wall-mounted air purifier, which doubles as a painting hanging on the wall. Measuring an ultra-thin 3.5 inches, the Su...[
More
]
Samsung BESPOKE Washer And Dryer Available For Pre-Order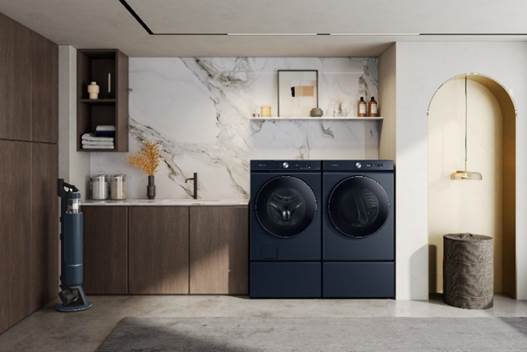 Posted On: August 11, 2022
Samsung is looking to elevate your laundry routine with its new AI-powered Bespoke Washer and Dryer. These new devices pair Samsung's most advanced cleaning technology with a sleek, customizable...[
More
]
NKBA Welcomes Vlaze, Whose Outdoor Kitchens Come To US In August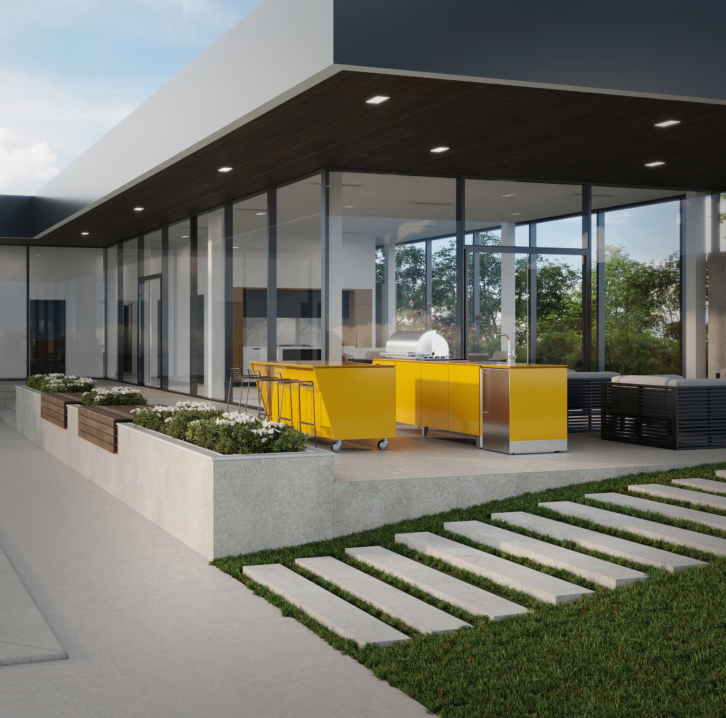 Posted On: August 10, 2022
The National Kitchen & Bath Association (NKBA), an organization which represents nearly 50,000 kitchen and bath industry professionals in North America, has announced that Vlaze is its newest Global C...[
More
]
ASKO Adds A Slew Of Distribution Partners In NA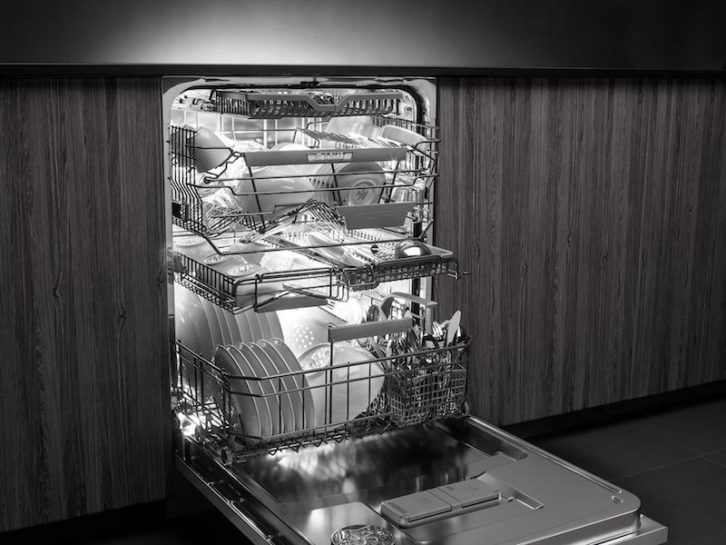 Posted On: August 9, 2022
ASKO, the premium kitchen and laundry solution company, has added several distributors to its network to aid in the brand's growth throughout the United States, Canada, and Mexico. As a result, home...[
More
]
Leicas expansion into the laser TV market goes full steam ahead with Hisense partnership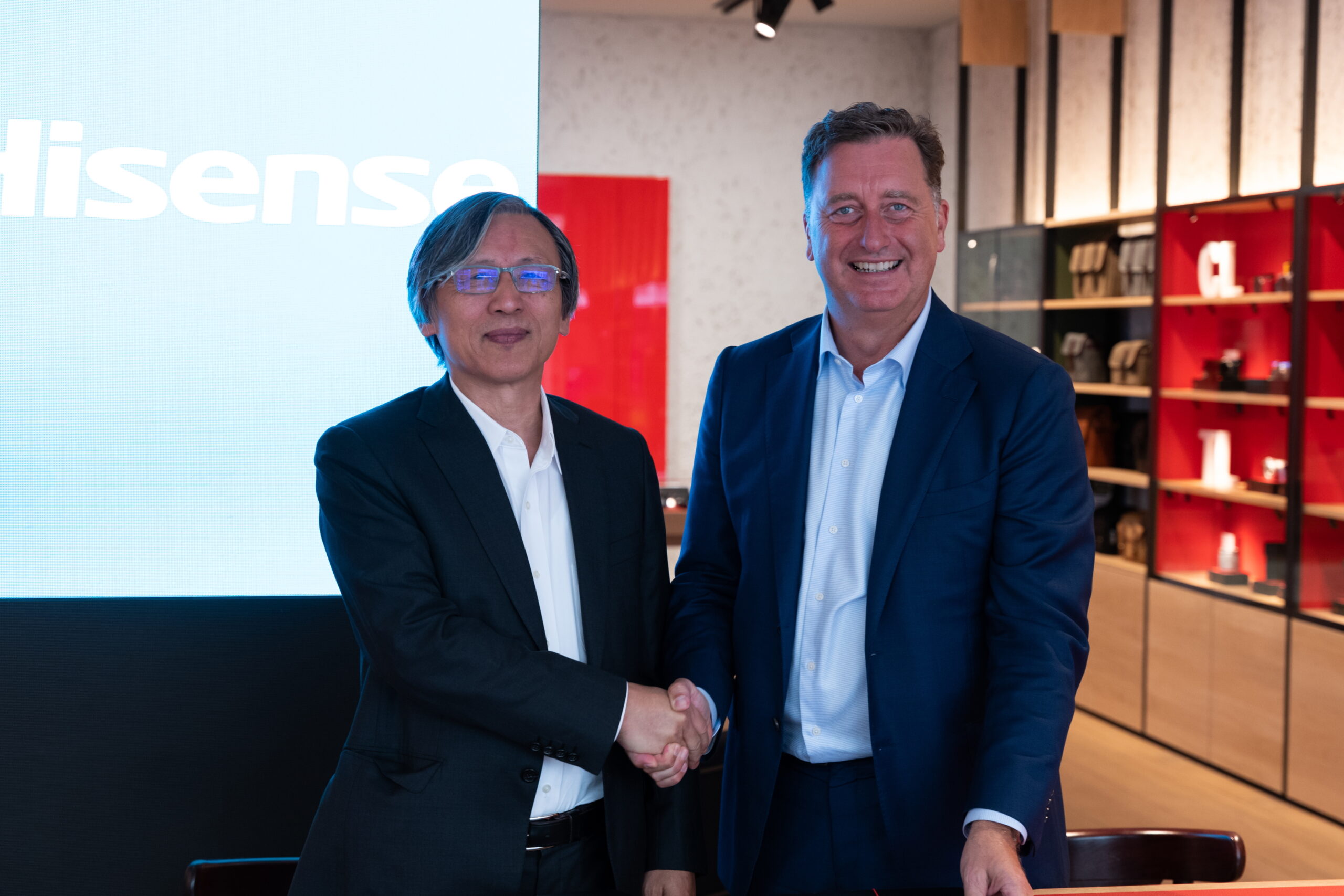 Posted On: August 8, 2022
The world famous camera and lens specialist has decided to partner with electronics company Hisense as it expands into the growing laser TV market. The company is presenting its first laser TV, the Le...[
More
]
WesselWerk launch innovative new products set to make cleaning easier and more efficient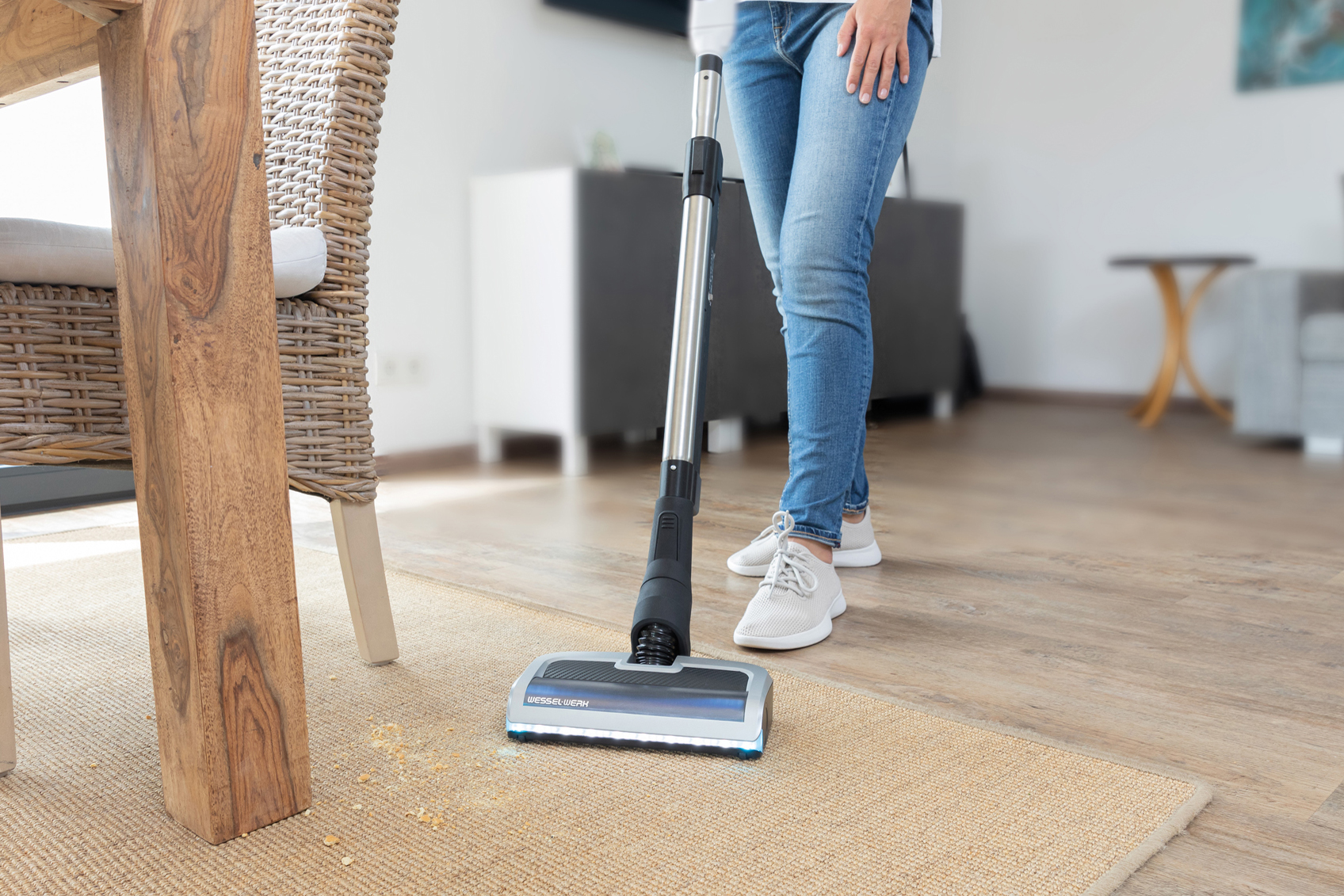 Posted On: August 4, 2022
The vacuum cleaner nozzle specialists Wessel-Werk have announced two major new arrivals: the Speed Glider, and the Electric Brush EBK 250. The Speed Glider is marketed as "The fastest nozzle i...[
More
]
BEEZER uses latest air cooling technology to chill drinks 10times faster than standard freezers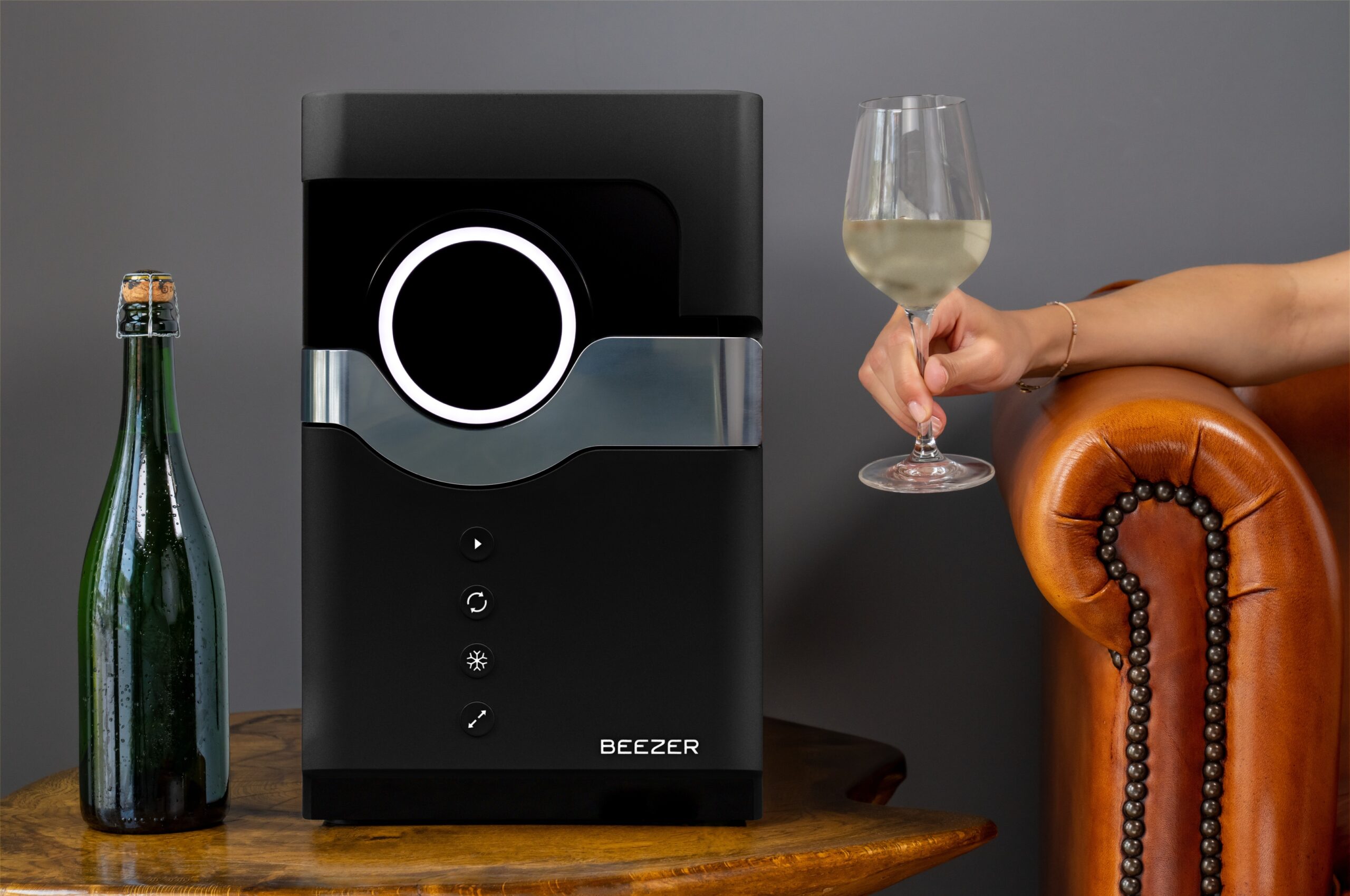 Posted On: August 2, 2022
The BEEZER is a futuristic and innovative product which is looking to claim a place in people's kitchens and living rooms. The latest invention appears well-deserving of a place in your kitch...[
More
]
Ecovacs sets new standards in floor cleaning thanks to its Deebot T10 family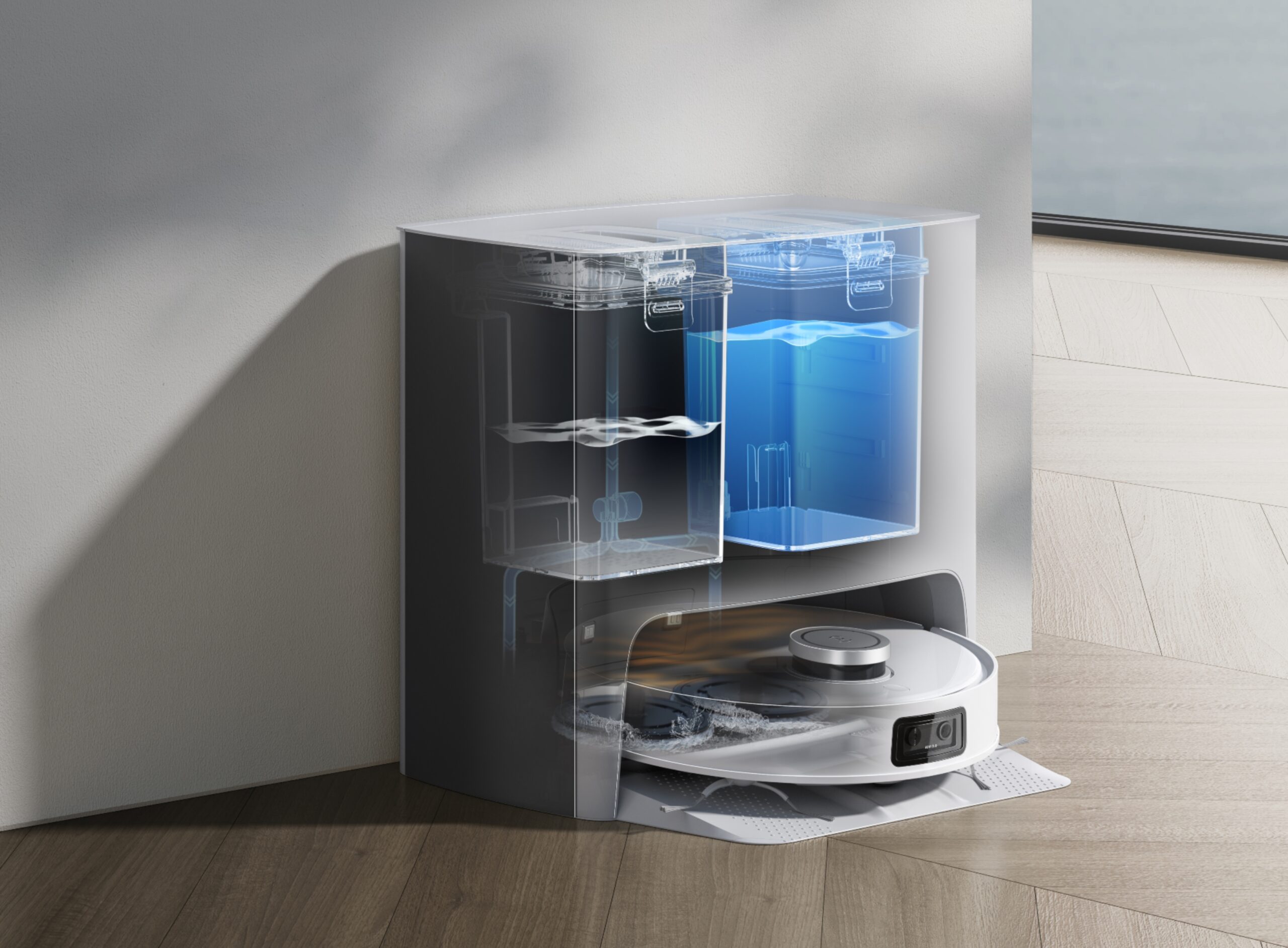 Posted On: August 2, 2022
Ecovacs Robotics proudly presents its AI-powered Deebot T10 range of products. The T10 family features three mopping robots, the Deebot T10, the Deebot T10 PLUS and the Deebot T10 TURBO. Ecovacs&rs...[
More
]
Innovating for the environment Grundig adds builtin microplastic filter to washing machines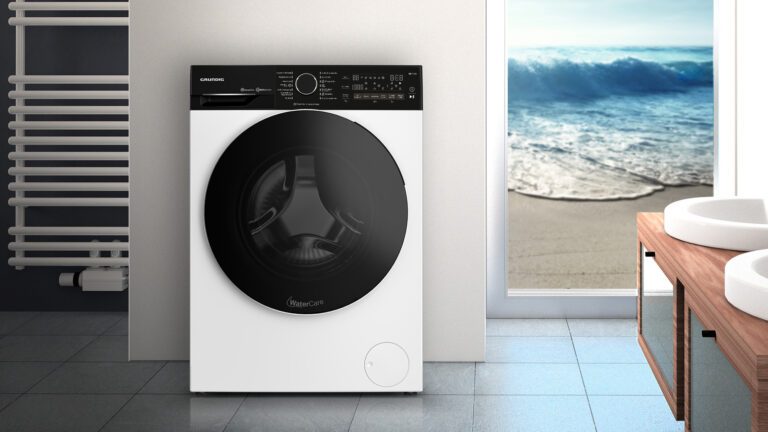 Posted On: August 2, 2022
Grundig is expanding its sustainable product range, offering a solution to avoid microplastics in the water: the world's first washing machines with built-in microplastic filter. The new technol...[
More
]
Euroflex presents Thermal Y1 the ultimate heated roller mop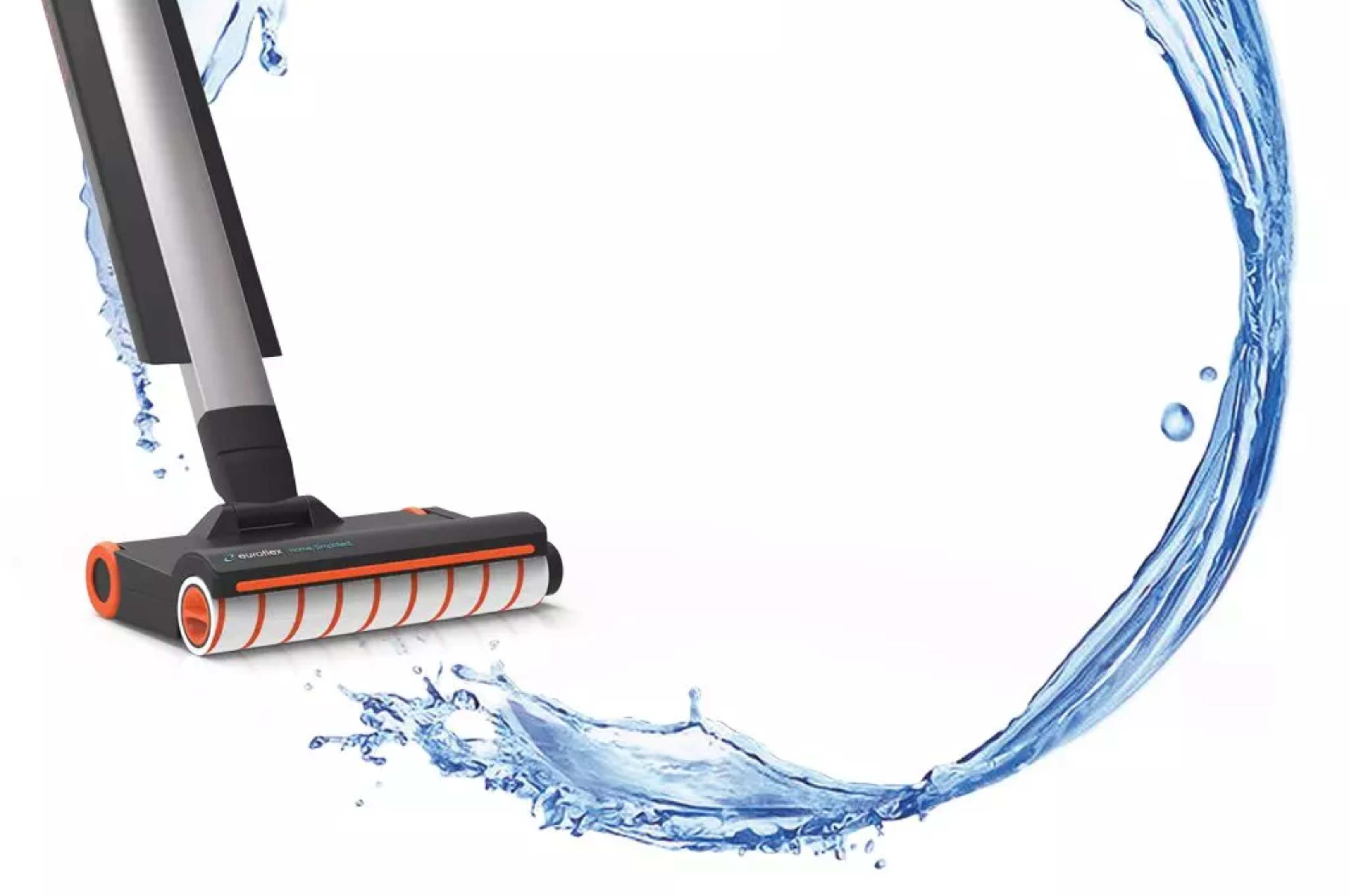 Posted On: August 1, 2022
This model is the first heated roller mop that uses heat to deep clean floors. The mop features a self-cleaning brush system that lets users clean all types of floor with ease. The exclusive patent...[
More
]