Washing Machines
These laundry guides have everything you need to know about your washer and dryer, with laundry tips for clothing care and more.
---
Common Grundig Washing Machine Problems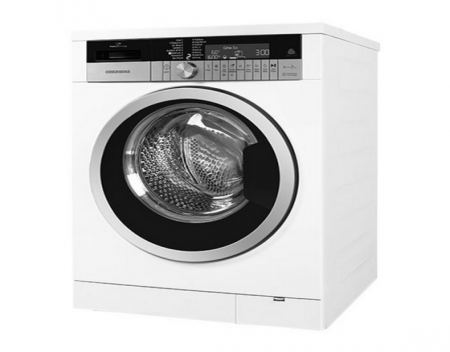 Posted On: August 2, 2022
On occasion, your washing machine may experience problems. And it's good to have an idea of what may be causing your operating issues. Look at common Grundig washing machine problems and trouble...[
More
]
Whirlpool Front Load Washer Wont Start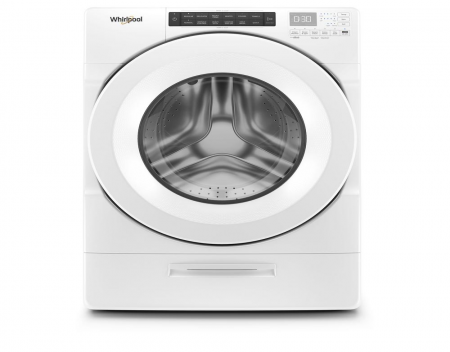 Posted On: July 28, 2022
Though a part failure may require professional assistance, the wrong setting or a power issue could simply need the right DIY fix. Here's how to pinpoint the problem when your Whirlpool front lo...[
More
]
Samsung Expands Bespoke Home Range With New Washer Dryer Combo & More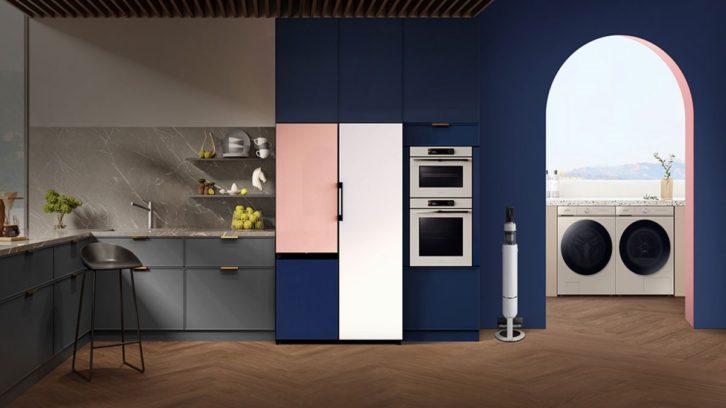 Posted On: July 22, 2022
Samsung has recently announced that it is expanding its Bespoke Home range with a brand new AI washer and dryer coming out in the US this summer. Samsung kindly invited the Top Ten Reviews team to Mil...[
More
]
How to Fix a Washer Leaking From the Bottom

Posted On: July 3, 2022
A washer leaking from the bottom can cause significant damage to your home if it is not fixed quickly. In most cases, the leak will be caused by a loose or punctured drain hose, a fault with the drain...[
More
]
My beautiful laundry global market growth continues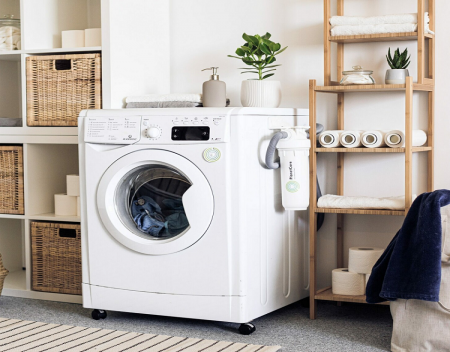 Posted On: June 16, 2022
According to the Business Research company, the global household laundry equipment market size is expected to grow from $101.43 billion (€96.76bn) in 2021 to $110.84 billion (€105.74bn) in 2...[
More
]
Posted On: June 4, 2022
It's laundry day. You're ready to tackle it. But you realize there's an odor coming from your washer. Or you take your clothes out of the washer and see some white streaks. We&rsq...[
More
]
Less consumption and more performance with the Toshiba Washer Dryer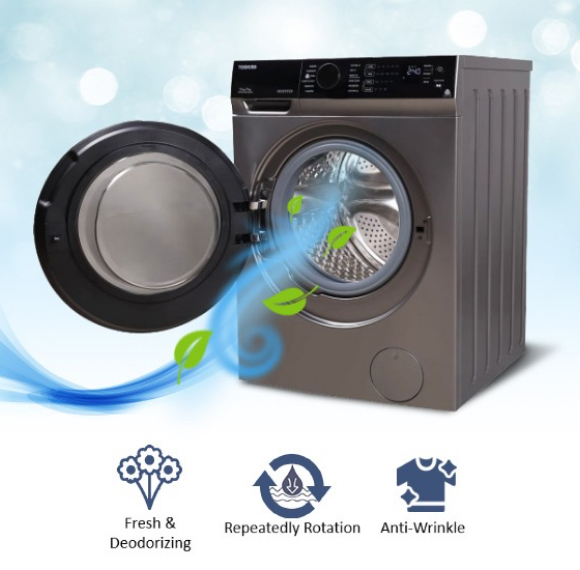 Posted On: April 27, 2022
Toshiba Washer Dryer 11.0/7.0 Kg 1400 Rpm is equipped with the intelligent Sensedry technology that allows the machine automatically stops the drying process by sensing the humidity level and protects...[
More
]
Posted On: April 24, 2022
You just put a full load of laundry in your washer, you're about to kick back and relax, but then you realize it's not spinning. Let's look at some reasons this may be happening, so we ...[
More
]
TCL Europe introduces multidisciplinary fully integrated ecosystem for 2022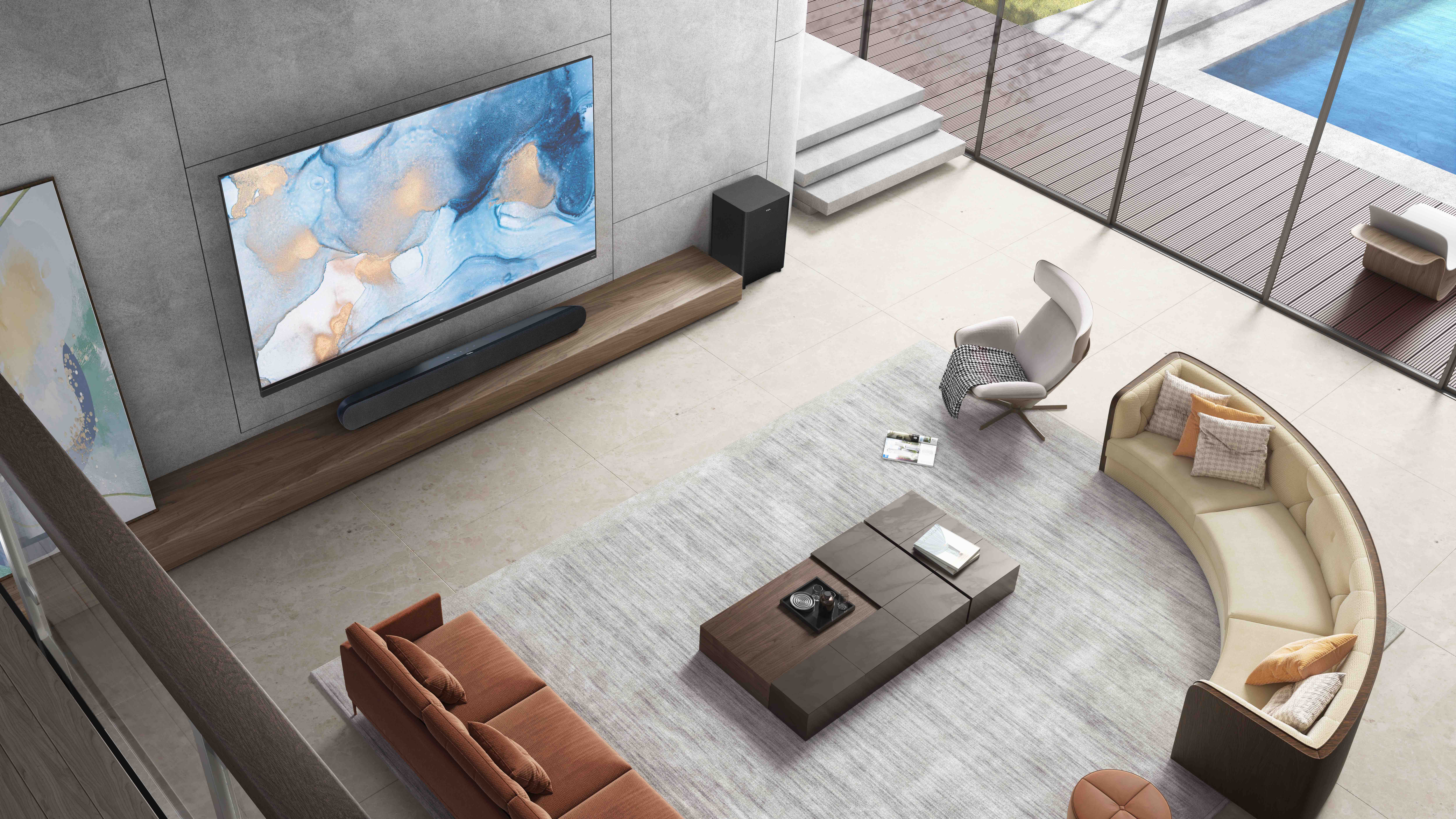 Posted On: April 18, 2022
This year, TCL will introduce the P2 Series washing machines[1], with steam programs to eliminate most common bacteria and ensure the most hygienic results and protection. The smart auto-dosing system...[
More
]
Washer Leaks And Other Washer Water Issues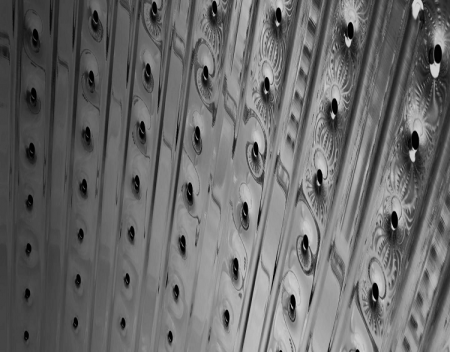 Posted On: April 17, 2022
You just walked into a puddle of water in your laundry room. Or you go to move a load from the washer to the dryer, but realize the washer hasn't even filled yet. Luckily, there are some easy fi...[
More
]
Whirlpool Top Load Washer Lets People Do Their Wash The Way They Want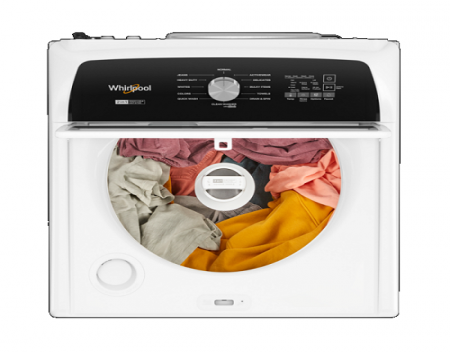 Posted On: April 15, 2022
As the story goes, Whirlpool Corporation's Global Product Organization VP Pam Klyn was home for the holidays with her family and was asked questions by her mother about buying a new washer&mdash...[
More
]
Hisense Pure Jet washing machines series: less allergen and easy ironing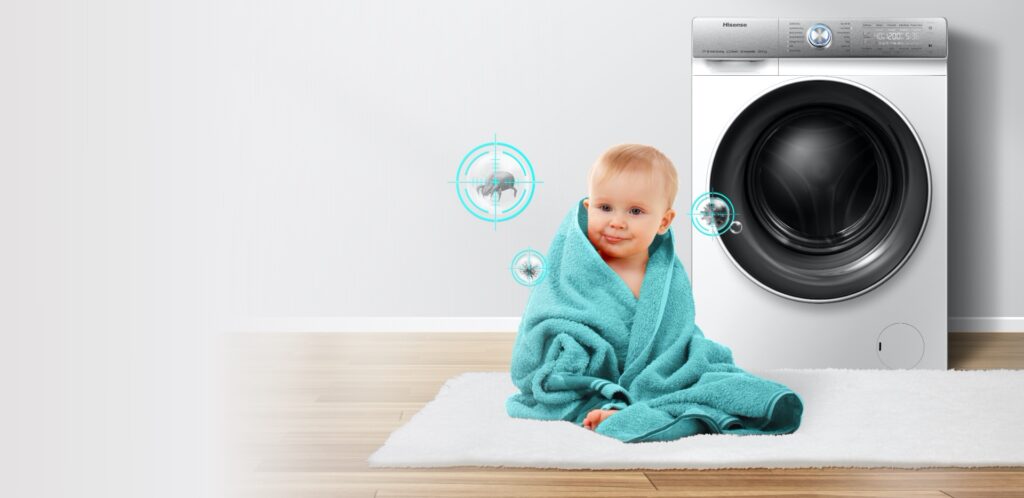 Posted On: March 8, 2022
Thanks to the Pure Steam function the WFQR1014EVAJM front load washing machine by Hisense deep cleans and refreshes 10 Kg of clothes reducing the ironing time. In addition steam removes the allergen f...[
More
]
Why Laundry Is the Competitive Edge Landlords Need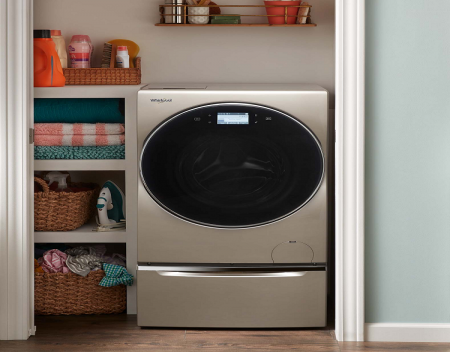 Posted On: February 8, 2022
The rental market is volatile and competitive. To get the most out of your property, offer what tenants want. There are more than 107 million renters in the United States, that's nearly one-thi...[
More
]
The difference between top load, front load and hybrid washing machines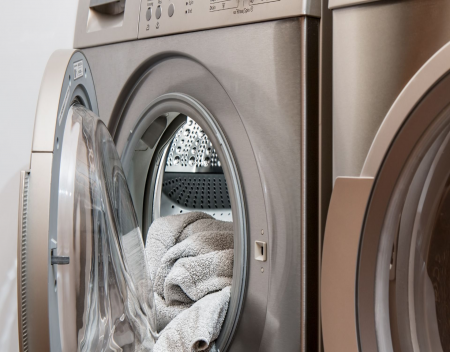 Posted On: February 7, 2022
Since the first-ever washing machine was designed, the washing machine has changed. Now, washing machines come in three styles: top load, front load, and hybrid. Some washers come with different wash ...[
More
]
Experience Better Laundry Days With These Simple Hacks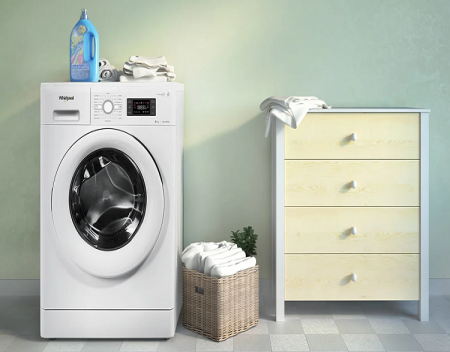 Posted On: February 2, 2022
Compared to a few decades back when laundry had to be done with hands, the process has become much simpler. All you must do is toss your clothes into the washing machine and they come out clean. But e...[
More
]
Posted On: August 30, 2021
There is nothing better than fresh, clean sheets and blankets. Not only does it make your bed smell nice, but it also leads to a better night's sleep. However, we don't stop and think...[
More
]
2021 Best Washers By Customer Reviews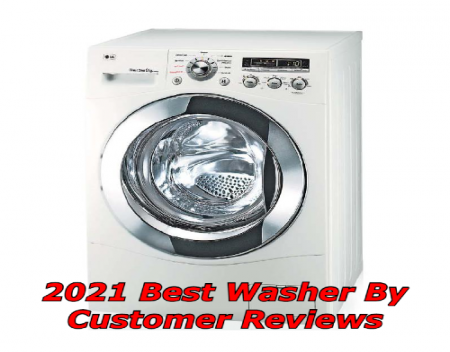 Posted On: August 29, 2021
Today we are going to talk Washer Brands. How do you get your clothes nice and fresh? Throw them in the washer, of course! Shopping for a new washing machine could be a difficult task, with a seeming...[
More
]
Posted On: August 9, 2021
Front-load washing machines are becoming more popular in households, and like top load washers, they can run into issues, and one of the most common issues is that they won't spin. Here are a few ...[
More
]
Common Washing Machine Problems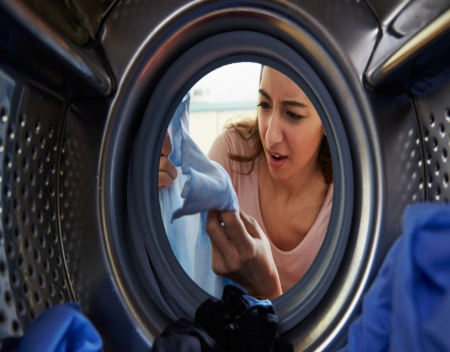 Posted On: July 25, 2021
Your washing machine is often the most overworked appliance in your home, and you probably use it every day. And with overuse, you are likely to come across some issues with your washing machine. Here...[
More
]
Posted On: July 12, 2021
Is your washing machine not cleaning clothes as it used to? Are you starting to notice an odor each time you open the door? If you answered yes, then it's time to clean your washing machine. Some ...[
More
]
How to Wash Your Clothes Properly?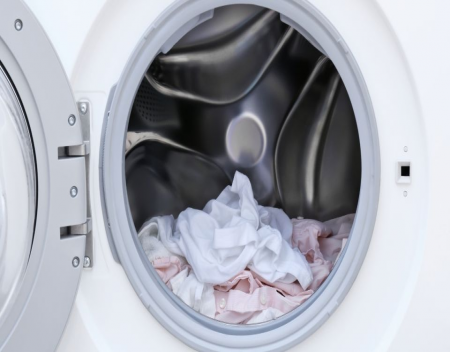 Posted On: June 14, 2021
It's a chore that nobody looks forward to doing, laundry. It's time-consuming, and those baskets can get pretty heavy. Sure, laundry may be the cleanest of all the household duties, but face i...[
More
]
Washing Machine Making Weird Noises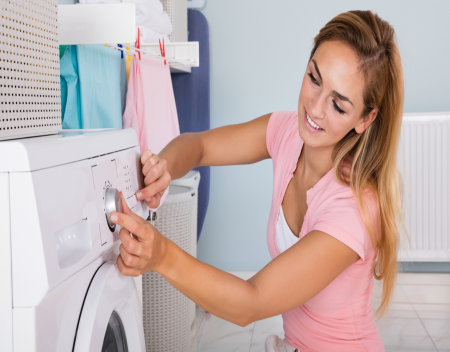 Posted On: May 26, 2021
It can be concerning when your washing machine begins to make weird noises when running. Some of these noises can lead to serious damages, so it is important to know which noises to ignore and which n...[
More
]
How to Clean My Washing Machine?

Posted On: May 1, 2021
Did you know that your washing machine needs to be cleaned regularly? Just like your clothes? And running your washing machine during laundry won't cut it. If your washing machine is not clea...[
More
]
Washing Machine Maintenance Tips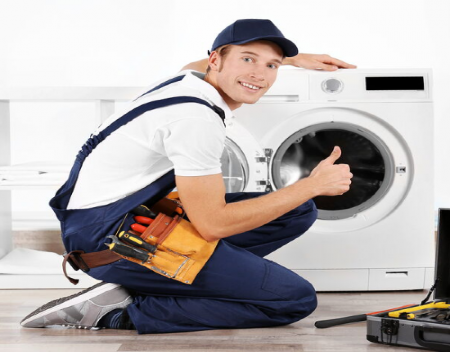 Posted On: February 6, 2021
Washing machines are forced to perform the tedious task of washing our clothes. From t-shirts to curtains, these machines certainly make our lives easier and better. Therefore, it's important to...[
More
]
Why is My Dishwasher Not Cleaning My Dishes?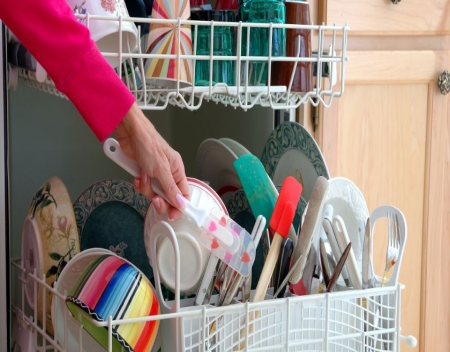 Posted On: December 9, 2020
It can be a huge pain if your dishwasher is not cleaning your dishes, and this could happen for a number of reasons. Clean Your Interior Whether it be grease, bits of food, soap scum, and more, ...[
More
]
Posted On: November 28, 2020
Nobody likes dirty laundry, but buying a new and reliable washing machine can help ease your conscience. Of course, this is easier said than done. What kind of washing machine is best suited for you? ...[
More
]
Why Do My Clothes Take So Long to Dry?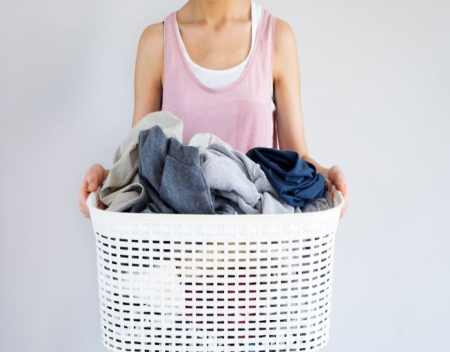 Posted On: November 8, 2020
Are your clothes taking too long to dry? Investigate these three areas to find out why. Check Your Lint Trap Make it a regular practice to clean out your lint trap after every use. If too much l...[
More
]
Laundry Tips for Keeping Your Clothes Smelling Fresh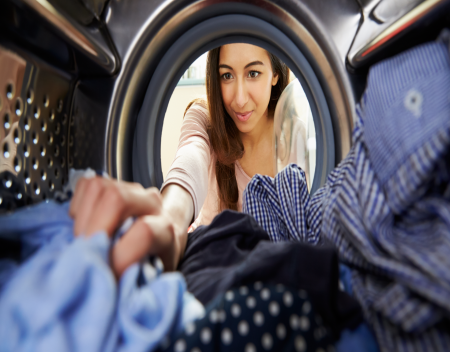 Posted On: October 19, 2020
Are you having issues keeping your laundry smelling fresh and clean? Luckily, we've got some tips for you that can help! Don't Overfill: If you overstuff your washing machine, there may not be enou...[
More
]
Pros and Cons of a Stackable Wash and Dryer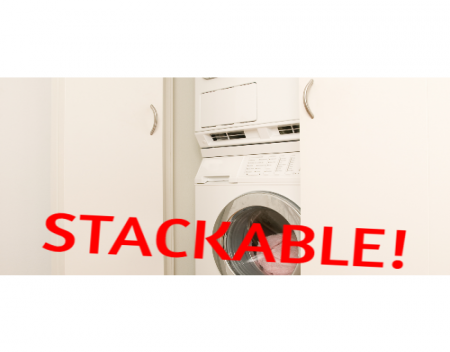 Posted On: September 8, 2020
To some, the laundry room is practically a second home. However, when moving into a new home you have a big decision to make. Should you get a stackable washer and dryer set along with your other unit...[
More
]
Keeping Your Child Safe Around the Washer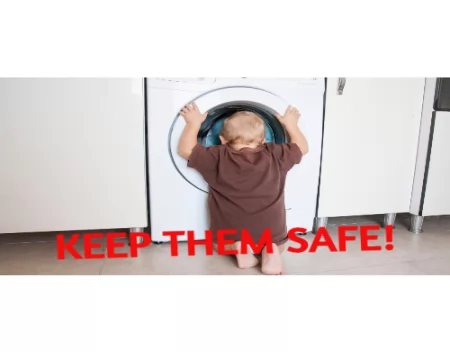 Posted On: August 15, 2020
It's become pretty obvious that children learn by example. So when your child sees you loading the washing machine, their curious minds begin to wander. In the wrong hands, this household chore co...[
More
]
Too many suds in your washing machine?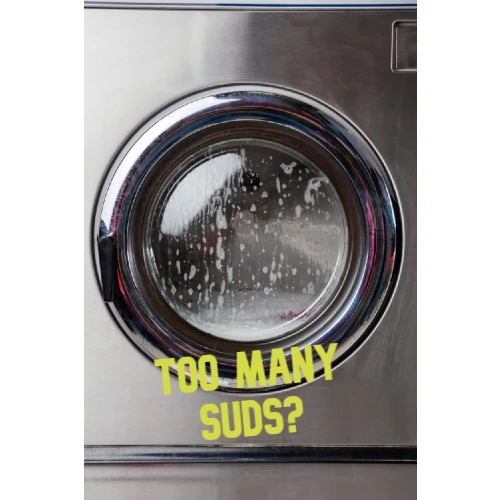 Posted On: July 23, 2020
Do you think there are too many suds in your washing machine? Here are some tips and tricks you can use to help keep them under control. Remember, too many suds is a bad thing! During the washing c...[
More
]