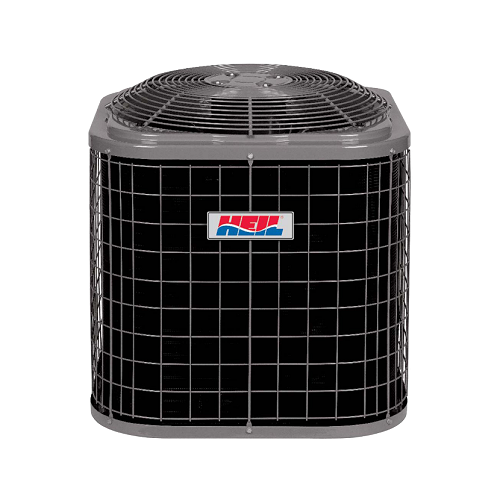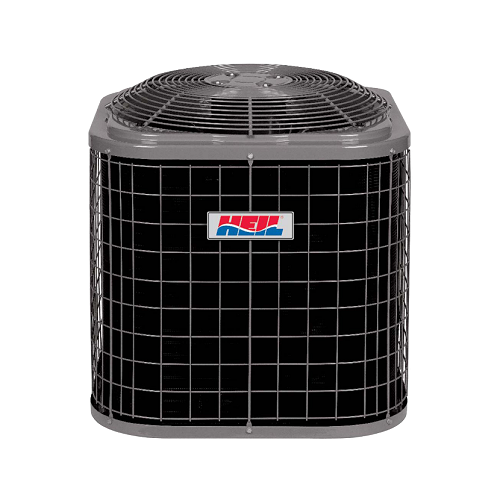 Heil Air Conditioner Troubleshooting
If you're looking for help fixing your Heil Air Conditioner, look no further! Our comprehensive Heil Air Conditioner Troubleshooting guide will explain common issues, provide tips, and show you how to read your model's error codes.
What To Do If Your System Does Not Work
Before Requesting a Service Call:
1. Check thermostat settings. Make sure to select a temperature below the actual room temperature. Make sure the system selector switch is in the COOL position.
2. Inspect your return air filter. Replace a dirty filter or clean a reusable type filter.
3. Check circuit breakers and/or fuses. Reset breakers or replace fuses as necessary.
4. Inspect the coils and fins on the outdoor unit. Clean away any obstructions (grass clippings, leaves, dirt, dust, or lint). Check that branches, twigs, or other debris are not obstructing the fan blade.

Regular Maintenance Requirements
Your system should be regularly inspected by a qualified service technician. Many dealers offer this service at a reduced rate with a service contract. Some service contracts offer additional benefits such as parts discounts and no additional charge for "after hours" or emergency service. Between visits, there are some routine maintenance procedures you can do to help keep your system operating at peak performance.

Operation under Extreme Conditions
Your air conditioner will run as long as necessary to maintain the indoor temperature selected on your Wall Control or thermostat. On extremely hot days, your air conditioner will run for longer periods at a time than on moderate days. Your system will also run for longer periods of time under the following conditions:
• Frequent opening of exterior doors
• Operating laundry appliances
• Taking hot showers
• More than the usual number of people present in the home
• More than the normal number of electric lights in use
• Drapes or blinds are open on the sunny side of the home

Do Not Operate Below 55°F (13°C)
Your outdoor unit is not designed to operate when outdoor temperatures are lower than 55°F (13°C) without modification. If operation below this temperature is required, consult your authorized dealer.

Do Not Block Floor, Wall or Ceiling Vents
When drapes, furniture, toys or other common household items block vents, the restricted airflow lessens the system's efficiency and life span.

Sea Coast Coil Maintenance
Coastal locations require additional maintenance of the outdoor unit due to highly corrosive airborne ocean salt. Although your new system is made of galvanized metal and is protected by top-grade paint, we suggest washing all exposed surfaces and the outdoor coil about every 3 months. Consult your dealer for cleaning intervals and procedures or ask about a service contract for scheduled professional cleanings.
---
Related Error Code Pages:
Heil Air Conditioner Error Codes, Heil Furnace Error Codes,
Related Troubleshooting Pages:
Heil Air Conditioner Troubleshooting, Heil Furnace Troubleshooting,
Related Repair Pages:
Heil Air Conditioner Repairs, Heil Furnace Repairs,
Related Parts Pages:
Heil Air Conditioner Parts, Heil Furnace Parts,
Related Price Pages:
Heil Air Conditioner Prices, Heil Furnace Prices,
Related Pages:
nearby ac repair, air conditioner lowest price, house air conditioner repair, industrial heating and cooling systems, air conditioning repair in my area,
Heil Air Conditioner problems
Heil Air Conditioner broken
Heil Air Conditioner issue
Heil Air Conditioner difficulty