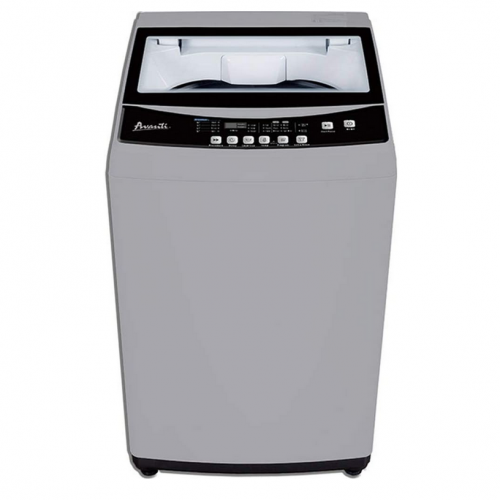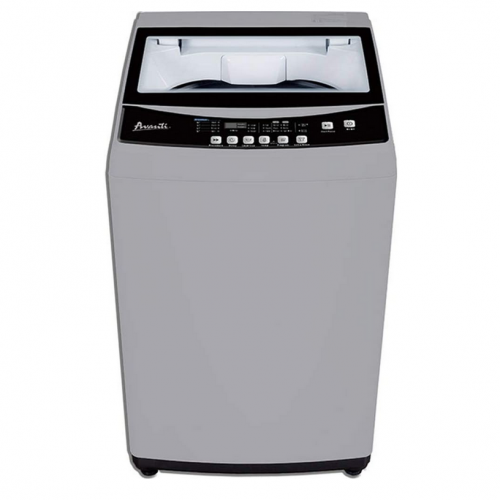 Avanti Washers
Avanti is changing the appliance landscape again with their ultraportable plug in washers and dryers. Do your laundry easily in spaces you didn't think were possible. These machines are great for small loads and fashion emergencies when there's no time to hit the Laundromat. The best part is that you don't need to permanently install anything, just roll out the devices when you need them and stow them away when you're done.
Related Error Code Pages:

Related Troubleshooting Pages:
Avanti Dishwasher Troubleshooting, Avanti Dryer Troubleshooting, Avanti Microwave Troubleshooting, Avanti Range Troubleshooting, Avanti Refrigerator Troubleshooting, Avanti Washer Troubleshooting,
Related Repair Pages:
Avanti Dishwasher Repairs, Avanti Dryer Repairs, Avanti Microwave Repairs, Avanti Range Repairs, Avanti Refrigerator Repairs, Avanti Washer Repairs,
Related Parts Pages:
Avanti Dishwasher Parts, Avanti Dryer Parts, Avanti Microwave Parts, Avanti Range Parts, Avanti Refrigerator Parts, Avanti Washer Parts,
Related Price Pages:
Avanti Dishwasher Prices, Avanti Dryer Prices, Avanti Microwave Prices, Avanti Range Prices, Avanti Refrigerator Prices, Avanti Washer Prices,
Related Pages:
washer installation near me, residential washer repair, washer repair and service, home washer price, washer diagnostics,
---
Please Select From the Appliance Models Below
Product Reviews:
I love this little washer. It holds and handles a lot more than I expected!
I love this little washer. It holds and handles a lot more than I expected! The drain hose did pop out once and I came up with a solution. I had this sink drainer I bought at Amazon, I squeezed and fired the hose in the drainer and positioned it underneath the water line so it can't pop out. Now everything is perfect! Would have liked slightly larger wheels.
Published:
October 1, 2020
---
Great little machine. Note it's a cold fill only but don't let that put
Great little machine. Note it's a cold fill only but don't let that put you off as it does get clothes looking and smelling clean. I have put mine on wheels so I can move it in and out of the bathroom where I hook it up to the sink. Has already paid for itself and I don't have to hassle with building laundry room and interacting with other residents.
Published:
September 8, 2020
---
This was a great buy! I was holding out for the Magic Chef portable washing
This was a great buy! I was holding out for the Magic Chef portable washing machine but I am too impatient and decided to go with this one, I ordered it on Wednesday and received it on Sunday. This is a great machine! I live in an apartment and it was light enough to maneuver it up the two flights of stairs without assistance. I unpacked it and put it on a dolly in my kitchen and away I went doing my most hated chore ever, washing clothes. The connections they provided for the machine to the faucet did not work for me but I have an older faucet and managed to make it work regardless. The fill time was lengthy but that isn't the machines fault (just bad water pressure). I was able to fit in 5 tank tops and four leggings in one load! All came out as clean as it would have in a larger machine. This may not seem like a lot to some but when the only other option is to go to a basement laundry room with only one working machine, shared amongst 50 others, you will learn to appreciate this machine and what it can do for you. It spins the clothes dry enough to where I only had to have them hanging up for less than 24 hours. They dried so fast I canceled the portable dryer I had ordered (maybe come winter time I will purchase it). The benefit of having this machine in my place outweighs the cost of it 100%.
Published:
July 16, 2020
---
1) It took a while to get this delivered (due to current situation with COV
1) It took a while to get this delivered (due to current situation with COVID) and I haven't been able to do laundry for three months so the delay in delivery was very stressful...BUT...the seller has been amazing at responding to my frustration with the shipping/delivery issues which are completely not their fault. Seller is definitely on top of customer satisfaction and reassuring with the stressful issues involved with delay in receiving the item. 2) This machine is super quiet and barely makes any noise as well as very steady and stable. 3) Set up was easy and quick once I acquired help from my 90lbs dog to open the boxes. It comes with all you need to hook it up to your sink faucet and use immediately. It's also very light and easily maneuverable. 4) Very compact little machine that fits nicely in small spaces. 5) I did as suggested in the set up and testing of rinse and spin first and my three pairs of pajamma pants were fairly dry after the spin cycle so this machine does an amazing job of spinning your clothes so they're not soaked. 6) It has many different options of washing times, etc., for heavy loads or lighter ones. It also has three different load sizes to choose from. I'm washing my first load now and I have about 4 pajamma tops with bottoms, 6 pairs of underwear, a couple bras, and about 5 tank tops in there and they fit well on a large load. 7) If you have a faucet hookup it tells you to select cold water but I have it using hot water and it seems to be working perfectly fine. Overall, this is a very pleasant experience thus far with the washing process now that I am past the waiting time to have this delivered and very impressed with the quick setup and overall performance already. I also bought a dryer from this seller and have yet to use that as well but I will be reviewing that once I have it set up.
Published:
May 14, 2020
---
I bought this unit at the onset of the COVID-19 pandemic so that I wouldn&
I bought this unit at the onset of the COVID-19 pandemic so that I wouldn't have to use the public facilities in my building. It's a 40-pound box so if you live in a walk-up, make sure you have a buddy to help you haul it upstairs on delivery day. Assembly/installation took less than 10 minutes , with no swearing. Hoses and extension cords are decent lengths. Cleaning and maintenance are also easy; throw bleach in it once a month to clean it, and every 10 loads or so empty the lint trap. If you live in North America and ever need spare parts, DANBY make the exact same model, called the DWM030WDB-6. The washing machine works flawlessly. There are different pre-sets (Normal, Heavy, etc) that range from 19 minutes to 40 minutes per cycle, or you can create your own by selecting size, number of wash cycles and number of spin cycles. I actually find the shortest cycle- Rapid Wash- is the most effective at getting my clothes clean. The ending spin cycle leaves my clothes slightly damp, and if I hang-dry them, they're completely dry in a few hours. The industrial machine I used in the public laundry left my clothes much soggier. As an example, any of my dri-fit fitness clothes are essentially dry within 45-60 minutes after they come out of the Rapid Wash cycle. I live on the top level of a 4-story apartment building that is 80 years old; I saw no effect on water pressure in the apartment, and even took showers while the machine was in use with the bathroom sink. In terms of how much clothing you can fit in- I find it's about 1/3 of what I could do in a normal sized machine. I can do up to 3 full-size bath towels at a time, and queen-sized sheets and duvet covers, no problems. Jeans have been fine too, either as part of a regular cycle or 3 pairs of male adult jeans at a time. A warning about using bleach, however! The manual advises to use 1/4th of what you normally use for laundry detergent and I assumed it would be the same for bleach, but it's more like 1/8th when using bleach; The first time I used bleach it got pretty fume-y!
Published:
April 21, 2020
---