Appliance Types
---
Appliance Brands
---
Article Categories
---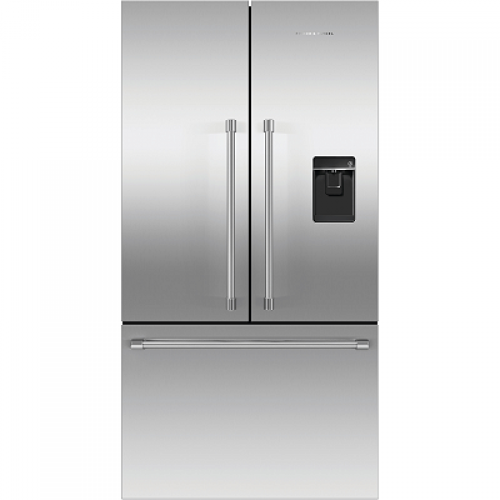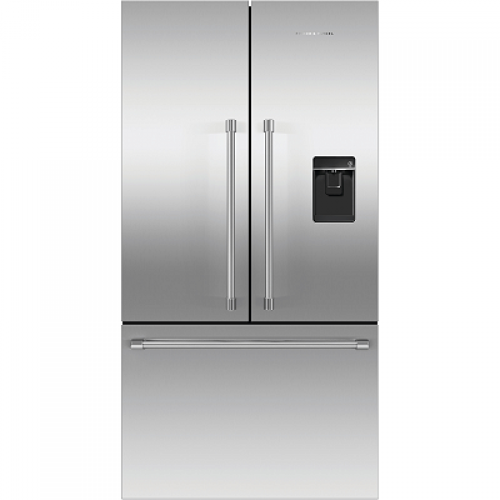 Fisher Refrigerators
The best refrigeration gives you the control to set the right temperature with the right humidity for your food, and the flexibility to care for it with products that keep ingredients fresher, longer. Configure a cooling solution to match every type of food, in the perfect design style to match your kitchen aesthetic.
Related Error Code Pages:
Fisher Dishwasher Error Codes, Fisher Dryer Error Codes, Fisher Range Error Codes, Fisher Refrigerator Error Codes, Fisher Washer Error Codes,
Related Troubleshooting Pages:
Fisher Dishwasher Troubleshooting, Fisher Dryer Troubleshooting, Fisher Range Troubleshooting, Fisher Refrigerator Troubleshooting, Fisher Washer Troubleshooting,
Related Repair Pages:
Fisher Dishwasher Repairs, Fisher Dryer Repairs, Fisher Range Repairs, Fisher Refrigerator Repairs, Fisher Washer Repairs,
Product Reviews:
So far so good. Had the fridge about a month and we love it. It was noisy t
So far so good. Had the fridge about a month and we love it. It was noisy the first couple of weeks and settled down quite nicely. Took a few days to fill up ice maker which had me concerned at first. Now if we use a lot of ice it is back to full by morning. Love the lighting and the flush water dispenser. My husband uses it to fill keurig water container.
Published:
October 30, 2016
---
So far it's been great, I'm pretty sure my electrician installed
So far it's been great, I'm pretty sure my electrician installed everything correctly. At first it was totally quiet but now I notice the fans (or whatever) get louder now and then but don't know the pattern yet. Sometimes there's a little pneumatic sound when I open the door, but not always. But it fits my hard to fit space perfectly and so far things are very good (it was installed one week ago).
Published:
August 29, 2016
---
Great fridge I am in Canada We needed a shorter fridge , my problem was hi
Great fridge I am in Canada We needed a shorter fridge , my problem was hight my old fridge died a 17 year old 22 cu top end with a bottom mount freezer a Kitchenaid they don't make them in that hight like that any more I didn't want a low end product so I had to do some research $3,000.00 later tax in delivered Canadian $$ . Thè hight and counter depth on this fridge is perfect so far we are very happy with it, its a beauty their easy to clean and enough room for everything witch was a bit of a worry.But so far so good.we did do the holiday season with it a bit tight at times but no big deal we made it through 5 cu was a bit of space to louse. But we have no lose because of over buying either every week we tosed out something with our old fridge . So far all food item have been consumed no lose what so ever
Published:
January 21, 2016
---
After a great deal of research, I learned this refrigerator has the least d
After a great deal of research, I learned this refrigerator has the least depth of any other on the market that includes a water dispenser. This is due in part to the fact the ice maker is not contained on the door; the icemaker is contained in the bottom freezer. Yes, you have to scoop out the ice manually, but the depth space savings is worth the trade, and the chilled water dispensed doesn't require ice. Although I initially thought it pricy for a refrigerator, it was my only option for the space in my kitchen. I ordered it on a Sunday evening and it was in my kitchen Wednesday afternoon. I love this stylish and sleek refrigerator!!! While 17 cubic feet may seem small, it is an ideal size for most families. In most cases, the items stored in the back of a refrigerator are forgotten or the space isn't really used anyway. There is so much shelf space that I was able to get more in this refrigerator than my previous larger unit. I was surprised to find that the water filter is not contained within the unit. The filter holder mounts to the wall, or, in my case, an adjacent cabinet, and just the water line attaches to the unit. This perhaps goes with the philosophy of no wasted space in the unit. I opted for a three year extended warranty for just over $100, but I am optimistic I won't need it. I'll update this rating if I have problems with the unit, but so far I have absolutely no regrets.
Published:
October 29, 2015
---
7/28/14 I have not been able to find any good reviews of this product, so
7/28/14 I have not been able to find any good reviews of this product, so I'm going to do my best to give one to help others as they consider buying this fridge. I know people want to know how a product lasts over time, so I'll do my best to remember to keep updating this review. As of today, the fridge has been up and running for 2 days. It is important to note that our fridge is a B-stock unit (was returned by someone, but never used. They listed the reason as "damaged packaging"). We did not buy through this website. THE BACKSTORY Our previous fridge was a big 36" standard depth white GE side-to-side that someone gave us for free. We knew it was only a temporary solution, and started saving for its replacement for when it would die on us. The rest of our kitchen appliances were stainless, so we were looking forward to the day our big white fridge kicked the bucket so we could have a more uniform look. Yesterday, we got home from a trip and our fridge was making loud and scary noises that wouldn't stop. We saw this as the perfect excuse to make the switch. I had heard of Fisher and Paykel before, and was told they were a good solution for a long-lasting fridge without all the unnecessary bells and whistles (that end up breaking and causing service calls down the road). I also thought this was the most elegant looking out of all of its competitors. I like the simple, flat look of this unit. I headed over to our closest appliance outlet store and found a B-stock unit that was never used (still had the plastic wrap), but had a dent in the back. We saved a thousand dollars on this unit because of a dent nobody would ever see. Score! INSTALLATION I took it home in my van and let it stand for 8 hours before turning it on (guy at store said this was important to do so all the liquids in the compressor could settle into place after transporting it on its back - better safe than sorry). During that time, I installed the included water filter and hoses to the fridge. It comes with everything you need except the piece that actually taps into your water line. Since we already had that from our previous fridge, this was a breeze. No need to call a plumber. The instruction manual was very easy to follow on installation of water components. I am the least handy guy you could know, so trust me when I say this was easy! During the time the fridge sat unplugged, I also wiped down the shelves and bins, took off the plastic wrap, and read the instruction manual. I HIGHLY recommend reading the manual. There are so many features in this fridge that aren't highlighted on the companies website that I never would have known about had I not read the manual. I'll go into more detail in the "Features" Section of this review. After the 8 hours, I plugged the fridge in and let it get to its proper temperature (about 2 hours). I used this time to adjust the front legs (it is supposed to be raised up 1/2" higher in the front than the back for ease of door use). During this time, the exterior sides and back of the unit got HOT! Like, I'm afraid this thing is going to explode, hot. Thankfully after reaching its desired interior temps, the exterior cooled off substantially. Today, it isn't even warm. I made sure to run all the air pockets out of the water line, and discarded the first few batches of ice as instructed. FEATURES First of all, keep in mind that we were previously using a big, standard depth side-by-side before, and have never had a counter-depth fridge, or one with a freezer on the bottom. Having made the transition, it is clear that these fridges are not for everyone. I'll try to explain in more detail as I go. - Counter-Depth: This opened up our kitchen far beyond what we were expecting. I know its only a few inches shallower, but it made a huge difference for us. Our kitchen just got bigger and brighter! Our fridge is no longer the elephant in the room. This fridge looks great, but blends in. It does come with some trade offs. The depth of storage in the fridge is very shallow. For example, I don't see the ability to fit a large pizza box in the fridge or the freezer (untested theory). - Doors: I've been to some peoples houses where their french doors were really hard to either open or close. These open with no problem, and close even easier. The freezer door is a bit harder to open than the fridge doors, but not difficult by any stretch. - Hidden top hinges: I love how the top hinges are covered in the front. It is a small attention to detail which really makes this thing look clean and sharp. It also makes cleaning the top of the fridge so much easier! - Water dispenser: Some people may not like that this doesn't have a door ice dispenser (ice is dispensed in a bin in the freezer). It is perfect for us, I love the shallow water chamber that doesn't cut into storage space on the inside door. It also is easier to clean, and you can fill any size container without worrying if it will fit. For us, the water comes out fast, and fills things up quickly. People who like to set a glass in the water cavity and walk away while it fills up will not like this feature. It is too shallow to set a glass in, you will need to hold it the entire time. Not a problem for us. - Shelving: This model has 3 shelves (2 of which are height adjustable). These shelves go across the full width of the fridge. Some of this units competitors have adjustable shelves that only go halfway for more customization, but in my opinion that is just more breakable pieces, and it cuts into the amount of things you can store. The full-width shelves work perfectly for our needs. Also, many competitors' fridges have white plastic spill proofing around the edges of their shelves. In my opinion, this makes a fridge look cheap and flimsy. The ActiveSmart fridge has beautiful brushed metal spill proofing, it looks so much more elegant and uniform. Sounds like a small thing, but it is one of my favorite features! - Door Storage: Because of the shallow water dispenser, you get full storage on both doors. This increases the storage like no other. There are large compartments with dividers for gallon sized jugs and tall items. At the top of each french door, there is a compartment with a lid for butters or cheeses. Our previous fridge had one of these compartments with a rounded lid, it really limited storage, but these have a squared off lid that allows you to stack items without worrying about closing the lid. My biggest complaint of this fridge is that these lids don't stay open when you lift them. So you need one hand to hold the lid open, and another to grab whatever is inside. It may sound negligible, but i'm usually holding something else when I need something from these compartments. Hopefully I'll get used to it. As of right now, it's really annoying. - Wine/Bottle holders: There really isn't a place in this fridge where you would be able to store a wine bottle standing up other than the doors, so they included 4 horizontal holders that clip to the back of every shelf. These holders also stack upon another so if you don't have 4 bottles to hold, they don't take up a lot of room. Very thoughtful feature. If you insist on storing your wine or tall bottled drinks standing up, you may not like this fridge. - REMOVABLE BINS!: This is my very favorite feature of this fridge. All drawers in the fridge and freezer are actually pull out shelves with clear bins sitting on top. This is so useful for so many reasons. Instead of shuffling through the vegetables or fruits to find what you are looking for with the fridge doors open, you can just pull out the desired bin and take it to the counter, find what you need and easily put it back. The same is true for meats/cheese bins, frozen drawers, and the ice bin. Saves tons of energy. Also, it makes cleaning drawers out a breeze. Just pull it out, rinse the bin in the sink, and dry out. I love this feature! - Crisper drawers: Like most fridges, this has separate drawers for fruits and vegetables with a separate humidity setting for each. Keep in mind, you need to open both french doors to pull out the drawer. Even though there are two separate sections, the full drawer they share takes up the full width of the fridge. People who only want to open one door and pull out fruits or veggies will not like this fridge. - Meats and Cheese Drawers: I like that there are two separate sections for these. We use the left one for lunch meat and cheeses, and the right one for other meats (steak, beef, fish, etc...). It is especially nice to use one of these as a dedicated meat thawing section without worry of any juices finding their way to other items in the fridge. Again, you need to open both french doors to access these compartments. - Lighting: Our previous fridge had a light in the top back center. If we had anything in front of it (which was always), it would darken the rest of the fridge, making it difficult to see other items throughout. This fridge has a strip of LED lighting at the top front of the unit which allow for full illumination of the entire contents of the fridge no matter how you have your food arranged. Very nice touch! There are no lights on the doors, but enough spills from the inside of the fridge that you will be able to make out what you need even in the middle of the night. - Ice machine: Since this is only our 2nd day, all I can say is it works as advertised so far. I know the ice machine is usually the biggest issue people have with any fridge, so I'll keep my eye on it and let you know if anything weird happens over time. The default setup is that in the freezer, there is a top shelf with 2 big bins across the width. In the left big bin, there is a smaller one that takes up half the width of that bin, and that is the ice bin. If you require more ice, you can just remove the smaller bin and let the ice dispense into the bigger bin. With either bin, it is supposed to stop producing ice when it is full. If you need even more ice, you can fill up the big bin on the left, switch it with the right bin, and fill up that one too. Lots of versatility, and the removable bins are great if you are entertaining! - Freezer: The freezer has a top shelf that pulls out with the ice bin, plus a bin and a half of storage for other things. Then there is a large cavity below for the storage of everything else. If you are a person who usually packs out your freezer of your current fridge, I don't think you will enjoy a counter-depth freezer-on-the bottom model. This is definitely more for the person who has a larger ratio of fresh food to frozen food. I can easily see people needing to dig around the lower cavity if they over fill it. For our family, we don't need much freezer space, so it works perfect for us so far. - Noise: As of right now, there is a constant hum that is about the volume of somebody whispering softly. It is audible, but not something you can hear unless you are in the kitchen. I'm not sure if this will always hum, or if it is just because we haven't filled up our ice bin to the top yet, and the ice machine is constantly working. I'll update the review when we find out. - ActiveSmart Tech: I don't really know what it is, other than it's supposed to do a good job of keeping your food cold. Mission accomplished so far. - Other features: Sabbath mode, open door alarm (90 seconds for fridge, 60 seconds for freezer), ability to turn off open door alarm (for cleaning), water dispenser lock (for cleaning or curious kids), ice bin on/off, fast ice, temperature controls, bottle chill function (allows you to chill a beverage quickly in freezer, and will sound alarm when it is done), fast freeze (for quick freezing of fresh food), water filter replacement indicator, lock fridge controls (for cleaning) and others I'm sure I'm forgetting. Fridge controls are located inside the fridge. WHO WOULD LOVE THIS FRIDGE People who: - Have more fresh food than frozen food - Don't need to store extra deep items (large pizza box, for example)* SEE UPDATES - Appreciate removable storage bins - Like sleek, simple, modern design - Want to maximize the storage of the inside of their fridge - Like good lighting - Want to be able to fill pitchers and other large containers from the door water dispenser - Want easy opening and closing doors - Want to be able to view everything in their fridge at a glance without needing to move things out of the way. WHO WOULD NOT LIKE THIS FRIDGE People who - Want a door ice dispenser - Want exterior controls - Have need for lots of freezer space - Need to store deep items (large pizza box, for example) *SEE UPDATES - Want all the latest buzzword appliance features - Want to be able to access fruit/veggie/meat/cheese drawers with only one french door open - Want completely silent operation* SEE UPDATES I hope that is helpful!
Published:
July 28, 2015
---