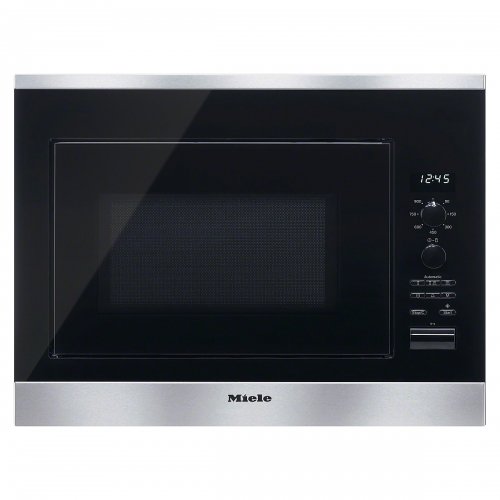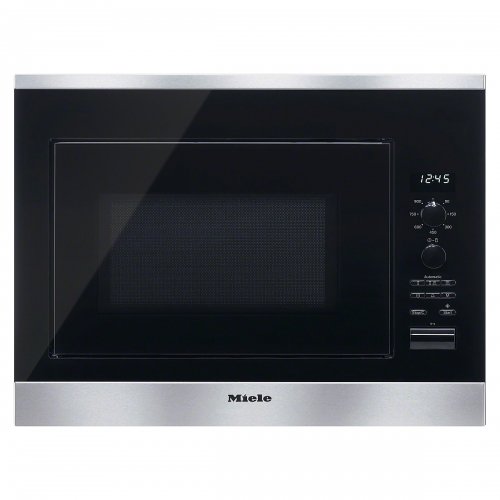 Miele Microwave Troubleshooting
If you're looking for help fixing your Miele Microwave, look no further! Our comprehensive Miele Microwave Troubleshooting guide will explain common issues, provide tips, and show you how to read your model's error codes.
A cooking program cannot be started
Cause 1:
The appliance door is not closed.
Remedy 1:
Close the door.
Cause 2:
The system lock is activated.
Remedy 2:
Deactivate the system lock in accordance with the operating instructions.
Cause 3:
The appliance is not plugged in.
Remedy 3:
Check that the appliance is plugged in and the fuse has not tripped.

Food cools down too quickly
Cause:
- Food is hot on the surface but not hot enough inside.
- Temperature equilibrium occurs during the standing time.
Remedy:
Food with a less uniform composition should be cooked at a lower power output over a longer period of time.

Food is not adequately defrosted, heated or cooked at the end of the selected time
Cause 1:
An appropriate power output was not selected for the selected cooking time.
Remedy 1:
The lower the power setting, the longer the cooking time required.
Cause 2:
A program was interrupted and not restarted.
Remedy 2:
Restart the program.

Abnormal noises during microwave operation
Cause 1:
Food is covered with aluminum foil.
Remedy 1:
Remove all aluminum wrapping.
Cause 2:
Sparking may result from the use of unsuitable utensils.
Remedy 2:
Only use utensils suitable for use in a microwave oven. Consult the operating instructions for further information.

Reminder signal does not sound
Cause:
If the reminder signal does not sound, it has been switched off; it can be reactivated in "Settings."
Remedy:
For further details, see the operating instructions.
---
Related Error Code Pages:
Miele Dishwasher Error Codes, Miele Dryer Error Codes, Miele Microwave Error Codes, Miele Refrigerator Error Codes, Miele Range Error Codes, Miele Washer Error Codes,
Related Troubleshooting Pages:
Miele Dishwasher Troubleshooting, Miele Dryer Troubleshooting, Miele Microwave Troubleshooting, Miele Refrigerator Troubleshooting, Miele Range Troubleshooting, Miele Washer Troubleshooting,
Related Repair Pages:
Miele Dishwasher Repairs, Miele Dryer Repairs, Miele Microwave Repairs, Miele Refrigerator Repairs, Miele Range Repairs, Miele Washer Repairs,
Related Parts Pages:
Miele Dishwasher Parts, Miele Dryer Parts, Miele Microwave Parts, Miele Refrigerator Parts, Miele Range Parts, Miele Washer Parts,
Related Price Pages:
Miele Dishwasher Prices, Miele Dryer Prices, Miele Microwave Prices, Miele Refrigerator Prices, Miele Range Prices, Miele Washer Prices,
Related Pages:
microwave installation near me, microwave service cost, microwave repair nearby, microwave replacement, nearby microwave repair,
Miele Microwave problems
Miele Microwave broken
Miele Microwave issue
Miele Microwave difficulty