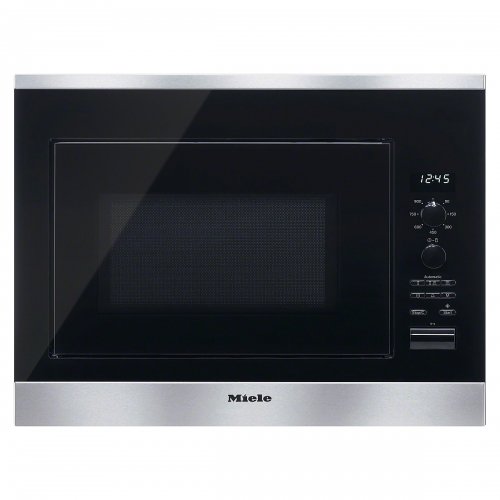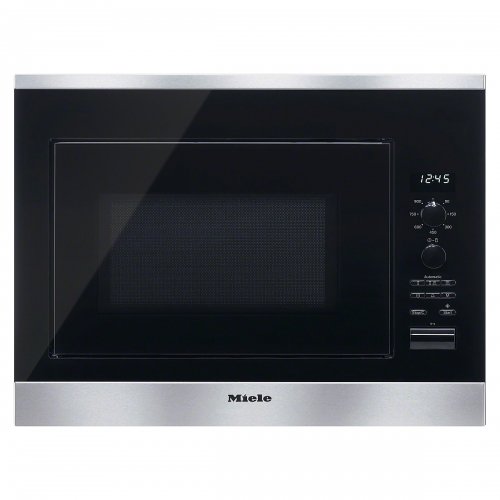 Miele Microwave Repairs
If you're looking for help fixing your Miele Microwave, look no further! Our comprehensive Miele Microwave repair guide will explain common issues, provide tips, and maybe show you how to repair your appliance.
For the home, kitchen and beyond, Miele manufactures appliances that homeowners have come to trust. Even a trustworthy appliance requires occasional maintenance or repair, however. If you're in need of Miele appliance repair from experienced professionals, your local Appliance Helper can help.
The display is blank
Cause 1:
The time of day display has been deactivated.
Remedy 1:
Activate the time display in accordance with the operating instructions.
Cause 2:
Night-time mode has been activated.
Remedy 2:
Deactivate the night-time mode in accordance with the operating instructions.

The following error message appears in the display: 'door'
Cause:
The 'Door' message appears when the 'Start' button is pressed if the door was not previously opened. The machine checks whether the door was opened in the 20 minutes prior to the 'Start' button being pressed. If this is not the case, microwave output is prevented as there may be no load (food) in the unit.
Operating a microwave oven without a load may result in damage to the appliance.
Remedy:
To start a programme, the door must first be opened briefly.

The microwave oven works, but not the oven lighting
Cause:
The lamp is defective.
Remedy:
The lamp must be replaced. Please contact Miele Service.

Turntable motion is jerky
Cause:
The rollers below the turntable may be soiled.
Remedy:
Clean the rollers.

A noise can be heard after a cooking process
Cause:
The cooling fan will continue to run for a while after the oven has been switched off to prevent any humidity building up in the oven, on the control panel or in the oven housing unit.
Remedy:
The fan switches off automatically after a certain period of time. Opening the applaince door will also stop the fan from running.

Appliance switches on again after cooking and 'H:H' appears in display
Cause:
At the end of the programme, the microwave oven switches to a food-warming setting if the food is not removed immediately. This continues for a maximum of 15 minutes to keep the food warm. This is not a fault.
Remedy:
No remedy necessary.
---
Related Error Code Pages:
Miele Dishwasher Error Codes, Miele Dryer Error Codes, Miele Microwave Error Codes, Miele Refrigerator Error Codes, Miele Range Error Codes, Miele Washer Error Codes,
Related Troubleshooting Pages:
Miele Dishwasher Troubleshooting, Miele Dryer Troubleshooting, Miele Microwave Troubleshooting, Miele Refrigerator Troubleshooting, Miele Range Troubleshooting, Miele Washer Troubleshooting,
Related Repair Pages:
Miele Dishwasher Repairs, Miele Dryer Repairs, Miele Microwave Repairs, Miele Refrigerator Repairs, Miele Range Repairs, Miele Washer Repairs,
Related Parts Pages:
Miele Dishwasher Parts, Miele Dryer Parts, Miele Microwave Parts, Miele Refrigerator Parts, Miele Range Parts, Miele Washer Parts,
Related Price Pages:
Miele Dishwasher Prices, Miele Dryer Prices, Miele Microwave Prices, Miele Refrigerator Prices, Miele Range Prices, Miele Washer Prices,
Related Pages:
microwave installation near me, nearby microwave repair, house microwave service, microwave unit repair, microwave repair prices,
Miele Microwave service
Miele Microwave help
Miele Microwave assistance
Miele Microwave maintenance