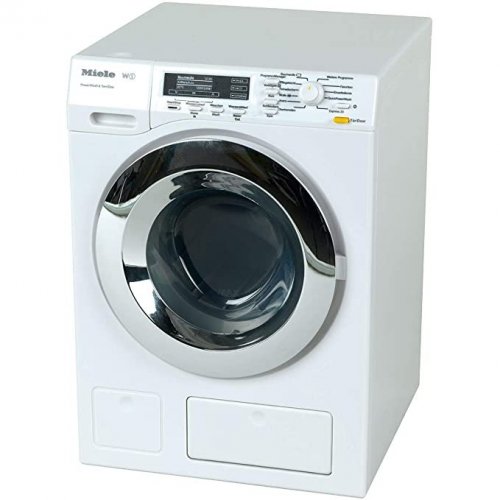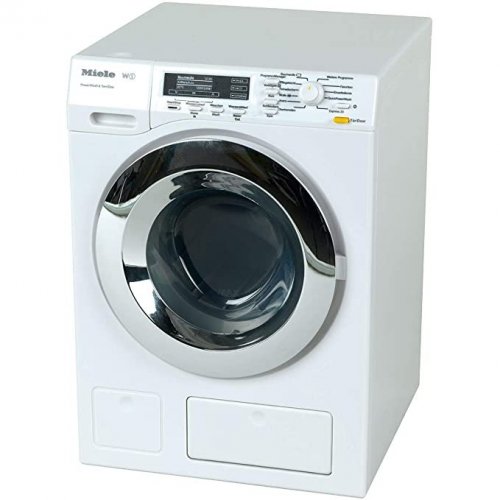 Miele Washer Troubleshooting
If you're looking for help fixing your Miele Washer, look no further! Our comprehensive Miele Washer Troubleshooting guide will explain common issues, provide tips, and show you how to read your model's error codes.
Washing machine does not work and no indicators operative
Cause 1:
The appliance is not plugged in.
Remedy 1:
Check that the appliance is plugged in and that the fuse has not tripped.
Cause 2:
The door is not closed.
Remedy 2:
Push the door firmly shut.
Cause 3:
The on/off switch has not been switched on.
Remedy 3:
Press the on/off switch.

Brown stains have developed during washing
Cause:
Brown stains appearing on laundry after washing are generally the result of pollen, juice or sap. These stains tend to turn brown over the course of time. This is the result of exposure to oxygen and insufficient laundry treatment.
Remedy 1:
Stains on delicate summer clothing:
Treat stains before washing using a stain remover. Allow the stain remover to work for approx. 10 minutes. Follow care instructions and wash garments by hand or in a washing machine. Use a detergent for delicates and a stain remover.
Remedy 2:
Stains on white or colored clothing:
Please use additional stain remover in wash cycles and select the highest temperature allowed by wash-care labels.

The "Drain" indicator light is flashing
Cause 1:
The end of the drain hose is too high.
Remedy 1:
Ensure that the max. drain hose height as outlined in the operating instructions is not exceeded.
Cause 2:
Drain filter and drain pump clogged.
Remedy 2:
Clean the drain filter and the drain pump as per the operating instructions.

The "Inlet" indicator light is flashing
Explanation:
Water intake is blocked or restricted.
Cause 1:
Water inlet valve is closed.
Remedy 1:
- Terminate wash program.
- Open water inlet valve.
- Restart program.
Cause 2:
Water inlet filter clogged.
Remedy 2:
Clean water inlet filter (see image) as described in the operating instructions under "Cleaning and care."
Cause 3:
Inlet hose is kinked.
Remedy 3:
Make sure there are are no sharp kinks or loops in the inlet hose. Monitor any kinks as these may cause the plastic to become brittle and worn. In the event of damage, replace the inlet hose. Contact Miele Customer Service.
Cause 4:
Water supply pressure too low.
Remedy 4:
Contact a plumber or the technician responsible for the machine.

The "Start" LED does not light up
Cause:
The door lock was not correctly engaged when the door was closed.
Remedy:
Press hard against the lock side of the door and then press the "Door" button (or the button with the key symbol).

Final spin speed has not been reached
Cause 1:
Laundry was not distributed evenly for spinning.
Remedy 1:
Distribute the laundry evenly in the drum and start the spin again.
Cause 2:
There is not enough laundry in the drum.
Remedy 2:
Add more laundry.
---
Related Error Code Pages:
Miele Dishwasher Error Codes, Miele Dryer Error Codes, Miele Microwave Error Codes, Miele Refrigerator Error Codes, Miele Range Error Codes, Miele Washer Error Codes,
Related Troubleshooting Pages:
Miele Dishwasher Troubleshooting, Miele Dryer Troubleshooting, Miele Microwave Troubleshooting, Miele Refrigerator Troubleshooting, Miele Range Troubleshooting, Miele Washer Troubleshooting,
Related Repair Pages:
Miele Dishwasher Repairs, Miele Dryer Repairs, Miele Microwave Repairs, Miele Refrigerator Repairs, Miele Range Repairs, Miele Washer Repairs,
Related Parts Pages:
Miele Dishwasher Parts, Miele Dryer Parts, Miele Microwave Parts, Miele Refrigerator Parts, Miele Range Parts, Miele Washer Parts,
Related Price Pages:
Miele Dishwasher Prices, Miele Dryer Prices, Miele Microwave Prices, Miele Refrigerator Prices, Miele Range Prices, Miele Washer Prices,
Related Pages:
washer repair in my area, home washer price, washer diagnostics, washer service and repair, washer companies in my area,
Miele Washer problems
Miele Washer broken
Miele Washer issue
Miele Washer difficulty